Get ready for the ultimate fan experience! LINE NEXT Inc., a venture dedicated to expanding the NFT ecosystem, has just launched AVA, an entertainment NFT platform that aims to bring fans closer to their favorite artists through the power of tokenization. And guess what? K-pop boy group TREASURE is the first artist to offer Crystals, the NFTs that will enable fans to save and relive special moments with their idols.
LINE's venture dedicated to developing and expanding the NFT ecosystem, officially launched AVA, an entertainment NFT platform, on May 9. Kicking off the opening, collaborative events with popular K-pop boy groups TREASURE and ATEEZ have also started
But that's not all. Crystals holders will be able to enjoy special perks such as access to unreleased content, autographed merchandise, and the right to vote on certain agendas for the artist. And if you're an ATEEZ fan, you're in luck because a pre-sale event for ATEEZ Crystals is currently underway, with Crystals available for purchase on May 16.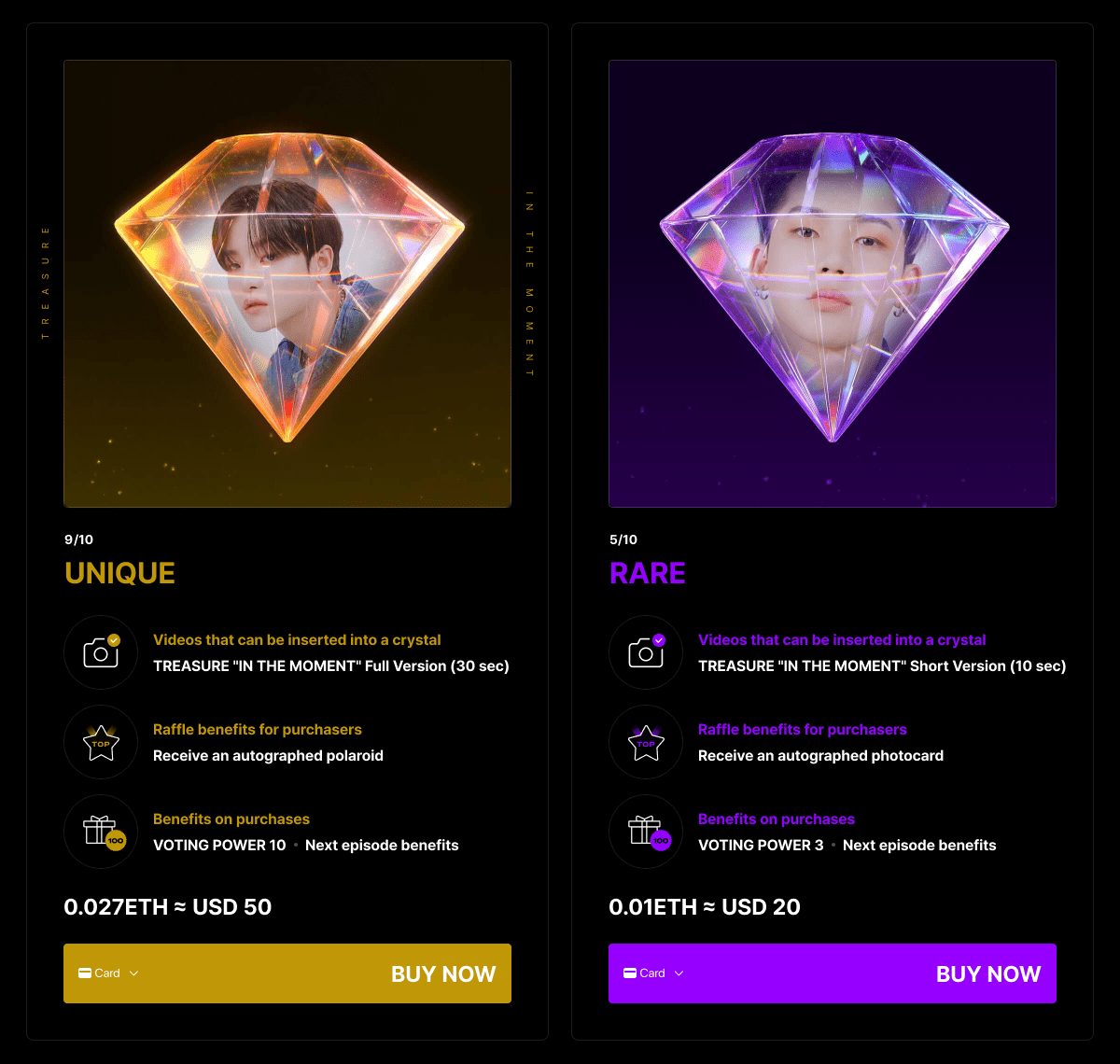 But the excitement doesn't stop there. LINE NEXT is developing two new AVA services, "Marketplace" and "Playground," where users can trade Crystals and participate in a wide range of events. Imagine owning a piece of your favorite artist's history and being part of their journey as they rise to the top of the charts.
It's no secret that NFTs are revolutionizing the entertainment industry, and the K-pop industry has been at the forefront of this trend. With AVA, fans can now connect and communicate with their idols in new and exciting ways. And LINE NEXT is just getting started. Who knows what other amazing features they have in store for us?
So if you're a fan of TREASURE or ATEEZ, or if you're just curious about the world of NFTs and how they're changing the game, head over to AVA's website and check out what they have to offer. This is just the beginning of a whole new era of fan engagement and we can't wait to see what comes next!
Follow us on Social Media