NFT CULTURE
The intersection of creators, collectors, and the markets.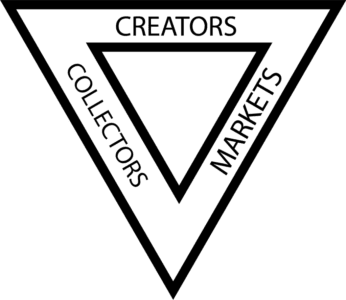 The Crypto Art Revolution is here
The Foundation of NFTCulture
NFTCulture exists at the intersection of art, culture, and the blockchain. Our mission is to triangulate the relationship between artists, collectors, and the myriad of marketplaces to create a strong community that benefits all. We highlight art, artists, the marketplace and trends on a daily basis providing the latest news and insights around blockchain, cryptoart, and other related news and topics.
NFTCulture  Collaborators
We're a group of  technologists passionate about the future of NFT art. 
As we evolve, our art should, too
Cryptocurrency and art are an ideal match. Both are new, innovative forms of expression. The ability to own a piece of digital art that you can appreciate with your entire family is a powerful experience. The value of cryptocurrency will grow over time, just like the value of classic works of art.
CryptoArt are unique digital artwork created on the blockchain (non-fungible tokens) and associated with uniquely valuable tokens. The concept is based on the idea of digital scarcity, which allows you to buy, sell, and trade digital goods as if they were physical goods. This system works due to the fact that unique digital goods can be owned and traded just as easily as tangible assets.
Contact Us
Email: admin at nftculture.com
Disclaimer:
To feature art and artists, we try to embed or link directly to the source of the artist. Sometimes that is not possible, so we try and provide proper representation. If your art is featured on this website and you want it removed. please let us know and we will remove immediately.