THE NFT CULTURE TOKEN
The first official launch of a utility token designed and created by NFT Culture. It's a community-centric utility token to have a seat at the round table with like-minded collectors and artists that are passionate about blockchain and NFTs.
The NFT Culture Utility Token is SOLD OUT.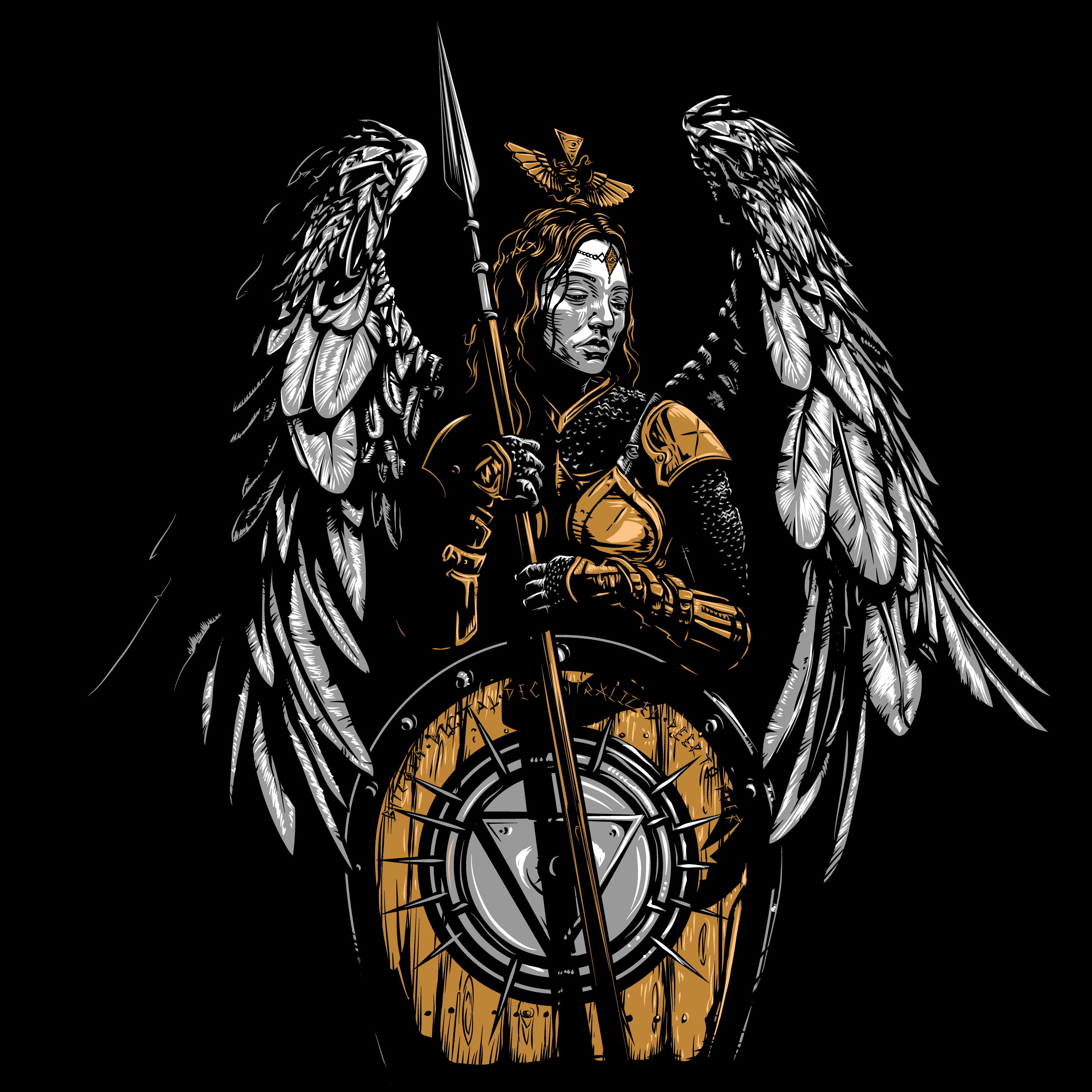 Join over 700 NFT Culture Token Holders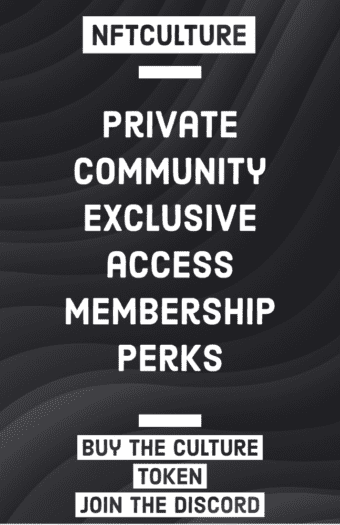 Token Holder Access
The goal of the NFTCulture token has always been about community building and providing a forum for our collectors to interact with one another, support eachother, and grow.  We are very proud of the steps we're making in this regard. With that we wanted to share some of the updates that token holders have access to.
Alpha Announcements: Daily (mostly) curated drop information about drops that pass through a myriad of filters. These are not considered endorsements but are narrowed down from the often 30+ drops that occur per day.
NFT Project Check: Submit a project you're interested in learning more about and we will review the project to look at the health of the twitter, discord, etc.
Wallet Peeping: we have added Wallet Peeping capabilities so you can watch your favorite influencers or collectors and receive notices in real time as they buy and sell NFTs. (You can also submit your own influencers you want us to watch).
Mint Alerts: Real time mint alerts when there is massive momentum behind a project to see what is moving in near real time.
Concorde As a Service: a curated list of projects (a few times a week) that pass through the Concorde filters that collectors should keep an eye on.
A myriad of channels: From gaming to alpha chat and follow back.
Whitelist Opportunities: We are actively seeking WL opportunities and contests for token holders.  Right now we are doing 1-2 contests per week but are working on getting to daily contests soon. With that we are also working on a WL bounty mechanism where submitters of great projects that want to be featured on NFTculture.com (over 110k unique monthly visitors) and provide WL opportunities or contests for token holders.
Today, I am pleased to announce the launch of THE GALLERY BY NFT CULTURE. The Gallery is a collection of unique art pieces created for the benefit of NFT Cult owners. There are 4 main art pieces in the collection, along with a roadmap component that will have future relevance within the NFT Cult ecosystem. 
Who can participate? You are eligible to participate if you are the current owner of a NFT Cult token. 
What do I get? Each NFT Cult token provides its owner up to two resources: "claims" and "ember". The amount of each is determined by the level of the Cult token. You can calculate a token's level based on how many pieces were forged in order to create it. Piece Type Claims Ember Mint Piece 1 0 Two Tone Piece 2 1 Founders Token 1 1 Justice 3 2 TwoTone Justice 6 5 The full amount of ember is given as a bonus the first time you use a token for a claim. Claims can be partially used. Both the claims remaining and ember remaining stay with the token if you transfer it, and the stats can be checked via function on the contract using etherscan. 
IMPORTANT NOTE: The level of each token is locked in, the moment it is claimed for the first time, and those claim numbers above will be fixed until the end of the season. If you are planning on trying to forge a token to get more claims or more ember, that can work but you must do it BEFORE you try to do a claim with it. 
What are the caps on the numbers of the pieces and ember? Each piece has a max of 3333 units. If somehow one piece reaches that cap, any future attempts to claim it will fail. Ember has a max of 1,000,000,000,000. Don't read into this quantity. Most (see the table above), there is no way more than ~4 or ~5k ember gets generated. All remaining pieces at the end of the season AND all remaining ember will be burned. 
How much time do I have to claim my pieces? The claims for this season will be limited, but the season will run through at least January 31, 2022. THERE IS NO RUSH TO CLAIM STUFF