Exhibited in three gallery locations worldwide, bringing the digital marketplace to life in LA, NYC and Milan
Ninfa is a curated multi-category NFT platform and Metaverse retailer founded by Brando Bonaretti, Pietro Barbini, Carlo Borloni and Cosimo De Medici. Launched April 2022, Ninfa covers many different individual needs including art, digital fashion, avatars, design objects and more. They not only onboard independent artists, but allow curators, art galleries, design studios and brands to independently onboard artists onto the platform as well.
"Expand Identities Beyond Physical Boundaries"
Launching its first physical location, Ninfa will now offer an in real life experience to both viewing and participating in their platform. During the gallery opening event in Milan, King of Midtown's The Recovery will be exclusively featured as the first curator on the platform. The collection features Emanuele Ferrari, KidEight, Carlos Luna James, Rey and Noealz.
Founder and CEO of The Crypt Gallery
As an early collector in the space, King of Midtown had the concept of bringing NFTs and the digital marketplace to an IRL (in-real-life) and mainstream location. With the aim of educating and providing mass exposure to the NFT community as a whole, he specifically targeted the hospitality industry and founded The Crypt Gallery.
Located in Los Angeles at Dream Hollywood and in New York City at Dream Downtown, The Crypt Gallery is open 24/7 for guests to experience live drops and digital art exhibitions.
The Recovery 
Curated by King of Midtown
A collection dedicated to overcoming both our personal hardships and the difficulties we each experience in this space. Because the comeback is always greater than the setback. 
Adding to both the symbolism and significance of this collection, The Recovery will also be exhibited simultaneously in three worldwide gallery locations, making it one of the first digital collections to do so. 
This collaboration emphasized the importance of curator, artists, marketplace and galleries coming together to create an even larger statement within the digital art community. By contributing their strengths, creativity and resources, this collection now has a larger physical footprint, digital visibility and overall stronger message to the industry. As we all experience a 'recovery' it is key to understand and appreciate the importance of synergizing and working collaboratively to build a stronger foundation and future.
The Crypt Gallery and Ninfa Labs have collaborated and will be exhibiting the collection in three physical locations, bringing the digital marketplace to life for an in person experience.
The Crypt Gallery in Los Angeles will be showcasing this collection at Dream Hollywood, allowing guests on the West Coast to visit this location open 24/7. Artist Carlos Luna James will be in attendance during the exhibition week to share the In Real Life (IRL) experience with guests and fans.
The Crypt Gallery's second location in New York City will also be exhibiting the collection at Dream Downtown. Currently one of the largest permanent NFT galleries, with over 70 displays embedded throughout the main lobby areas, guests are invited to experience digital art in the heart of Chelsea. Based in NYC, King of Midtown will be in attendance during the exhibition week to also interact with guests and fans visiting the gallery.
Ninfa Labs will be opening its first gallery location on October 13th in Milan, Italy. As one of the first digital marketplaces opening a physical location, Ninfa is now able to give artists and curators the ability to display their work IRL when using their platform. In celebration of the location launch, The Recovery will be the first curated collection exhibited. 
Dropping exclusively on Ninfa.io
Exhibited at The Crypt Gallery in NYC + LA, and at Ninfa Labs in Milan
October 13 
7pm CET
RSVP to Ninfa Labs opening event in Milan here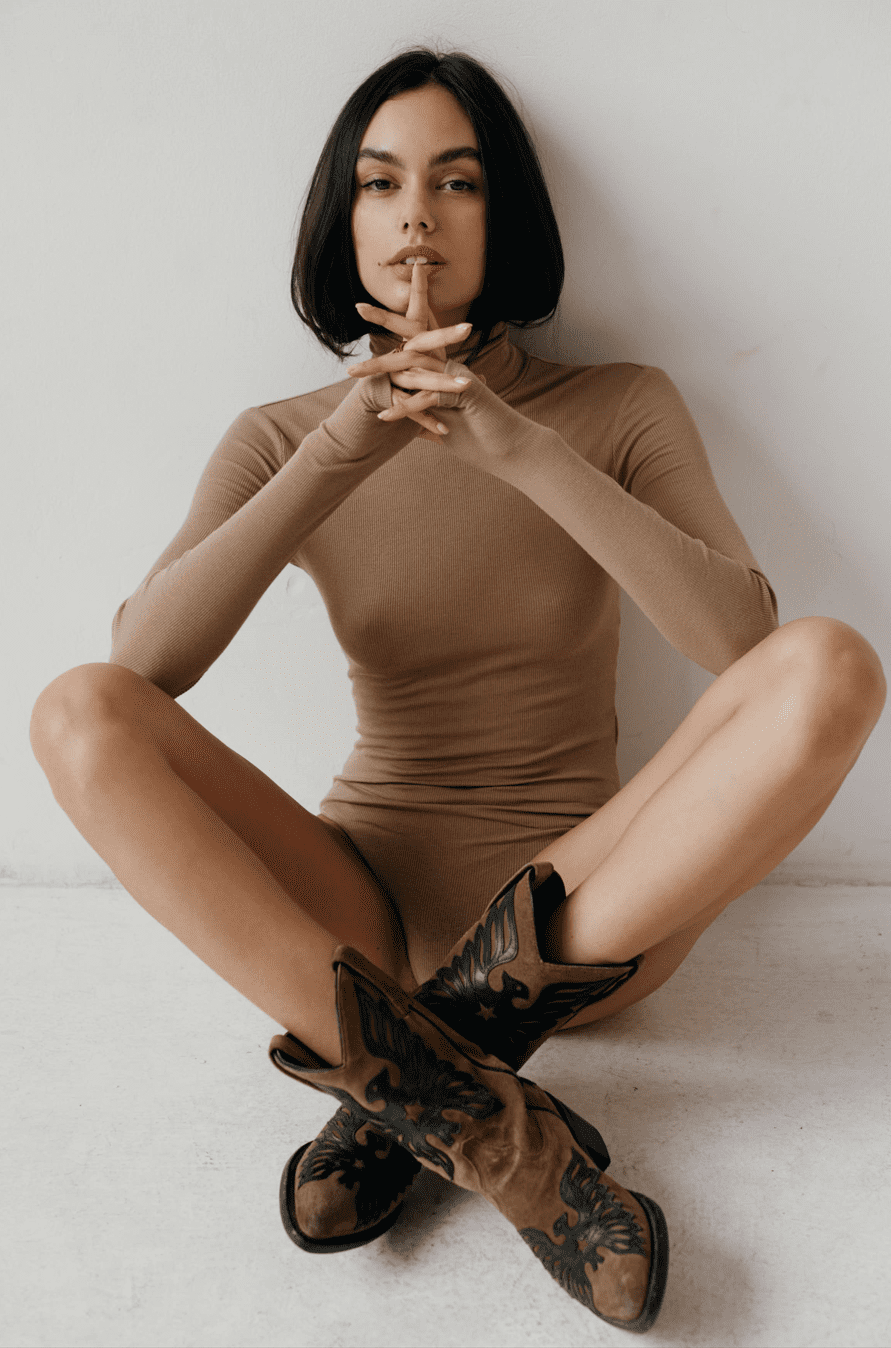 Born in Milan, Emanuele has worked in the professional photography world for about ten years. He has collaborated with several famous brands and boasts publications in international magazines. The only Italian – for two years in a row – included among the top 20 most influential international photographers of the web according to the WIP index (Web Popularity Index), he is recognized for his simple, irreverent and never banal style. He has created advertising campaigns and editorials for brands like Fendi, Diesel, Nike, Coca Cola, Etam, Sony, Krizia, Moschino, LIU JO, Fila, Zalando, Marc Jacobs. Over the years, he worked for magazines such as Icon, Purple, i-D, Vogue, Nylon, Rolling Stones, El Pais, Vanity Fair.
Carlos Luna James, aka MGOGLKTKO, is a multimedia installation artist who uses sci-fi, fantasy, culture and technology to explore his visions of utopian worlds, culture hybridization and positive human emotions, such as love, empathy and consciousness.
In his creative process, seamlessly combines digital and physical art to create the perfect immersive experience. Incorporating digital screens, projectors, sound design and video mapping into his installation work.
His phygital installations have been hits at major Art Fairs and gallery shows across the US, along with the prestigious auction house at Sotheby's London UK. His NFT's have been shown in NFT Liverpool, NFT NYC, and collaborations include the prestigious TIME Magazine, Timbaland and Jake Paul.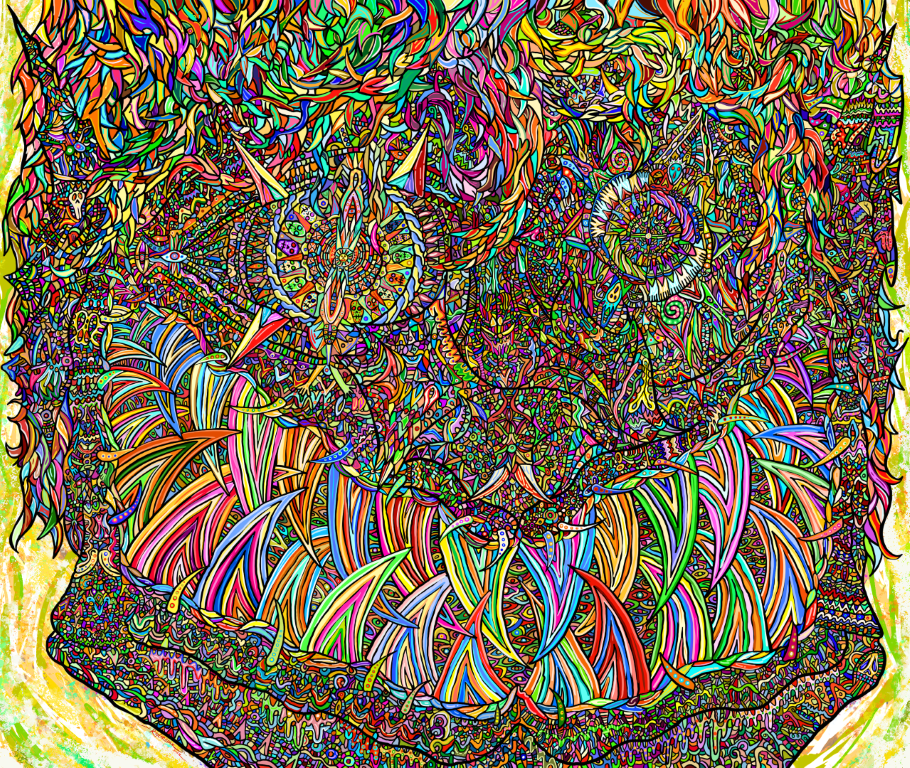 Pablo Esteban Sanchez Rijlaarsdam (AKA REY) was born in Mexico City. As the son of an Oaxacan painter Rey had his first experience in art by watching his father paint. However, it was not until, when Rey and his family moved to the Netherlands did he discover his true interest in art. There he came into contact with the works of Rembrandt, Van Gogh, Mondriaan and Karel Appel. What started as a hobby soon became a complete lifestyle.
Rey studied graphic designs at the Royal Academy of Fine Arts in the Hague; graduating with the goal of living from his art and becoming a recognized artist. Rey later returned to Oaxaca where he came in contact with his other half, completing the circle of a well-defined, expressive and distinctive style in which art is not only produced, but also lived. A concept established as 'the language of the soul'
Rey entered the NFT space in February 2021, where he was able to mix his passion for music, poetry, animation and painting into one single medium. He has released work on SuperRare, Nifty Gateway, KnownOrigin, Foundation and Rarible.
KidEight is a UK-based graphic designer turned NFT artist. Famous for his traditional cover art for artists like Chris Brown, Future, Pop Smoke, Don Canon, Chief Keef, as well as, for record companies such as Atlantic, Sony and Def Jam. KidEight has worked on NFT projects for Future, Snoop Dog and Young Thug. 
KidEight is famous for his EVOL character, a cupid-like cherub character that wears a ski mask, representing childhood trauma and duality mixed into one character.
Noealz is a photographer living in South Korea that focuses on night photography in the rain and snow. He enjoys photographing neon lights in Asian cities from sunset until sunrise. He has two goals, to one day own a house and to travel to major cities around the world, to photograph and to meet people who enjoy his artworks.
The Recovery
Exhibited in three locations worldwide 
The Crypt Gallery — NYC + LA
NYC at Dream Downtown
355 W 16th St, New York, NY 1001
LA at Dream Hollywood
6417 Selma Ave, Hollywood, CA 90028
Ninfa.io — Milan
Ninfa Labs
Via dell'Aprica, 16, 20158 Milano MI, Italy
The world's first NFT gallery In the hospitality industry 
Located in Los Angeles and New York City, The Crypt Gallery has bi-coastal IRL (in- real-life) presence. Open 24/7 at Dream Hollywood + Dream Downtown. Digital drops, artist management, brand advertisement, curations, gallery takeovers, creative strategy, mainstream onboarding and educating are some of the services offered.
Follow us on Social Media