The Collection
This project comes to us in the middle of another bull run for the NFT Space and a lot of attention being given to drops.  The squishies are interesting and reminiscent of the slime enemies in the Dragon Quest series.  This project has a lot of followers and attention (and an amazing artist). It will be interesting to see if this style can separate itself out from many of the other PFP projects currently running the space.
Squishies are a collection of incredibly cute slime, blob-like NFTs on the Ethereum blockchain. They are an homage to the many slime references you'll see, typically in popular Asian culture.
Holding these Squishies will bring you never-ending returns of art into your wallet, the opportunity to support and help artists flourish, and an opportunity into a metaverse integration.
The mint goes live at 5pm EST, February 10th. The pre-sale will last for 6 hours, and end at 11pm EST. Public sale will commence immediately after pre-sale closes. The total supply is 8888 Squishies, priced at 0.065 ETH.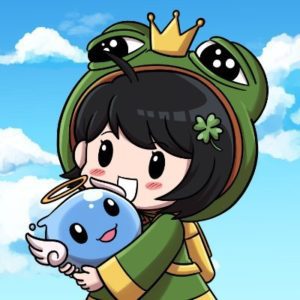 About the Artist
The face of the project is an artist named FourLeafClover, who has seen exponential growth within the NFT space as she is finally gaining the traction she deserves. The community will scout out extremely talented artists, and kick start their journey into the NFT space and give them their well deserved exposure.
She has been involved in a number of other projects in the space as well as Fake Rare Pepe, GoBabyGo NFT  and LifebabyLife.
The Roadmap
Incubation
We will offer support to new and upcoming artists in a variety of ways, such as:
Supporting artistic communities and helping them nourish
Sweeping OpenSea floors
Purchasing Foundation pieces
Providing funding and support for artists to create their own collections
And many more ways…
Donations
Rather than committing to a one-off charity donation, we'd rather donate to a range of charities.
Charities will be found by the community, and decided by the community.
We will partner with artists and small projects to create honorary pieces to donate to charity.
Animation and Manga
The Squishiverse is not limited to just NFTs…
We plan to build and tell an immersive story told through a variety of different mediums
These will all be done by FourLeafClover and artists that can be onboarded onto this process for us to support
Metaverse
The Squishiverse is actively exploring integration with well-established metaverse projects to reward our holders.
Stay tuned for the future..
Follow us on Social Media