Twitter: https://twitter.com/the_creaturez
Website: https://creaturez.xyz/
Discord: https://discord.gg/creaturez
Introducing Creaturez, an upcoming NFT project that offers a collection of 1888 intricately hand-drawn animated NFTs, reimagining various characters, objects, and archetypes from the Tarot deck. Each of the 1888 Creaturez is a unique artwork that depicts mythical creatures and supernatural forces, offering a world of deep symbolism and riddles for collectors to explore.
The story of Creaturez is set on a plot of land with a grand castle, where magical energies flow and expand, and rivers reveal hidden powers, guiding seekers to its mystic towers. As a collector, you embark on a journey where a string of choices, combinations, and hard decisions will decide your fate.
The collection features several landmarks, including The Fox, a skull-faced beast that rises from beneath the earth with fierce surprises, and The Watcher, a creature beyond the veil of reality with powers both fierce and benign. The collection also features The Tower, a structure of power with the treasures of wisdom in its reach, The Allseeing Hands, with knowledge unbound, and The Infant, a powerful soul with a destiny foretold to be of great might.
In addition to the creatures, the collection also features resources like The Cloud, a magical cloud with ancient tales of gods and men, and The Three of Wisdom, where wisdom is held firm by three Creaturez triad of majesty, guiding the path ahead as a beacon of light.
Creaturez offer a world of mystery and wonder for collectors, with each NFT possessing its unique characteristics and story. Don't miss out on the opportunity to embark on this journey and explore the world of Creaturez.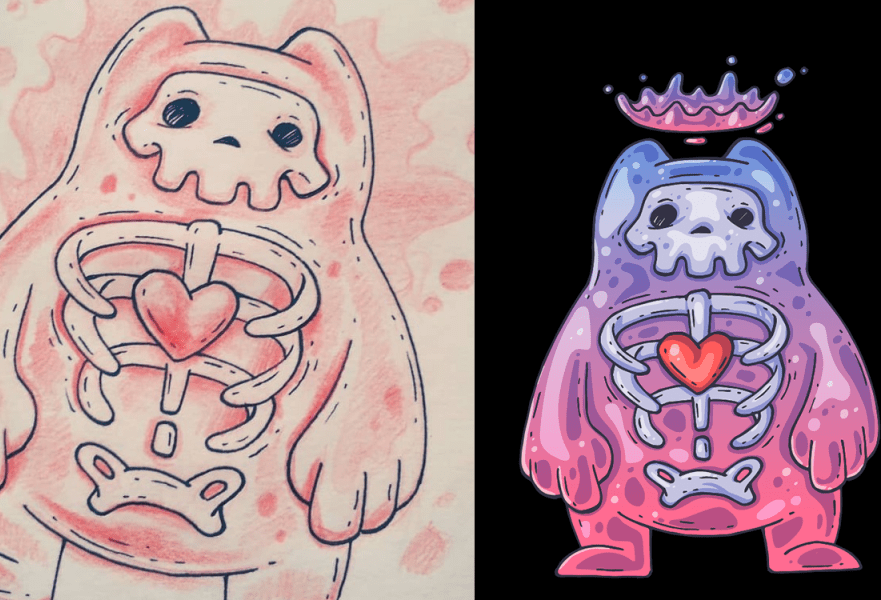 Creaturez Genesis
The creation of Creaturez is a story of passion and collaboration. Lead artist Andrew Derr, who has been drawing monsters and creatures since 2016, used to sell his artwork on various websites while he was still in University in Belarus. With the desire to venture into the NFT space, Andrew sought the help of some new friends who had more knowledge about the field.
Over the course of several months, Andrew and his team worked on combining new and old artwork to create a unique collection of NFTs. They also developed a captivating story and lore that gives the project more utility than most current projects. While they have kept some aspects of the project a surprise, you can find some clues on their website.
Andrew is grateful to those who have already joined the project and is excited to reveal the NFTs to their respective owners. With its unique story, intricate artwork, and surprise activations, Creaturez promises to be a captivating addition to the world of NFTs.
Follow us on Social Media