Icarus 2120 is a 10k collection of cyberpunk denizens, launching on Solana. The project itself is based on my own comic of the same name. The story is a greek mythology/sci-fi time travel story told across two separate time lines, ancient mythological greece, and a cyberpunk future in the year 2120. The NFT project reflects the 2120 time line, and many of the designs featuring in the collection will appear in the comic as production continues. The future for the project includes design and production of high quality collectibles, a fashion collection based on designs of the outfits and accessories from the NFT collection, an animated series and much more.
The project itself will grant holders to exclusive comic side stories, artwork and other benefits related to the roadmap goals.
What is the projects launch date?
The launch date is not set in stone yet, though we're looking at mid December.
How did you come up with the ideas?
The NFT project is based on my own existing comic, so content was taken from the comic, as well as created anew, to fit in the existing universe.
What Makes this project unique?
Unlike many projects, releasing a collection and then building on that, the Icarus 2120 project is built on an established and well thought out universe, which already has a full storyline, in-universe brands, and characters with full backstories. We're really building on a solid foundation, with a view to expand the existing world into a brand, rather than just a comic.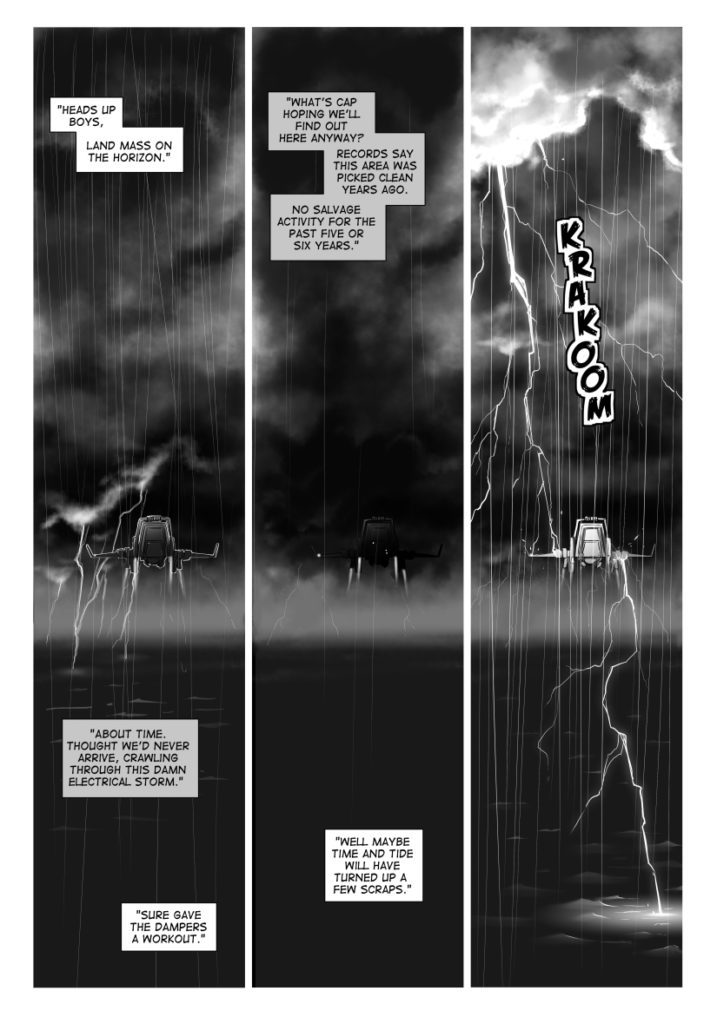 How Big is the team and what are their roles?
The team consists of 3 people. Me, the artist and creator. A developer, handling the technical side of things, and an investor/project advisor.
What is the price?
The price is currently set at 1 Sol, though could be subject to change depending on market conditions.
Why is that price fair?
Not only are people buying a jpeg, they're buying into a rich, established story. The roadmap includes a companion airdrop (Making it a 2 for 1 from the outset), a token drop which acts as a discount token toward collectibles, merchandise etc. Exclusive comic side stories for holders, and an animated series. Minting an NFT is only the beginning of the journey.
What is the Mint Size?
10 000 NFTs
Are there any mechanics we should know about?
We're looking at staking for the IC-T token which will be airdropped to holders. Staking will reward holders with additional IC-T, which can be spent on further discounts for future projects, collectibles etc.
Your roadmap seems to have some fairly ambitious goals on it. Can you tell us more about them?
Our roadmap is designed to benefit NFT holders directly, while also adding value to the project itself. For instance the Collectibles we're going to produce. They'll be available to holders at a discounted price (depending on how much IC-T token they wish to use), but they'll also be made available more widely. There's a huge market for high quality collectibles, and by tapping into that market, we can increase awareness of the Icarus 2120 project for those outside the NFT space.
This is similar with the Animated series. We can get a lot of new attention on the NFT market, and help to show that there's genuine value beyond a unique JPEG. And while these goals might seem ambitious, we already have experience in these fields, and are well positioned to deliver some real quality. In fact there are previews of some existing Icarus 2120 collectibles (based on the comic) which demonstrate what we can do.
We've seen a lot of people making quick flips for profit, which is fine, but with Icarus 2120 the people who stay for the whole journey will be rewarded far better in the long term.
Links to discord, social, etc.
Discord – https://discord.gg/U8gkXWXX
Twitter – @icarus2120
Website – Icarus2120.com
Read the comic at – comic.icarus2120.com
Follow us on Social Media