Epic Wizard Union is a fantasy themed NFT art project on the Ethereum blockchain. We started with a goal to build a strong community of people who are interested collectible art, magic, and people who want to explore the possibilities of the blockchain technology.
We algorithmically created 10,777 unique wizards, out of over 200 unique hand drawn assets. We intend to create a dynamic environment in the NFT space by hosting monthly Wizard tournaments, a game where anyone who owns at least one NFT Wizard with be able to participate as well as the ability for people to create a unique name and a story for their Wizard.
 What is the projects launch date?
It's July 28th, 4pm EST / 8pm UTC
 How did you come up with the idea for this project?
We have always been fans of everything fantasy, and we felt like that's missing from the PFP collectible projects.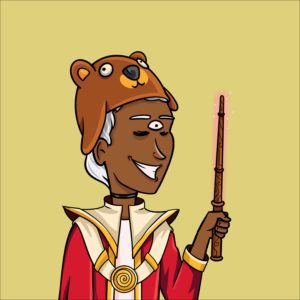 What Makes this project unique?
This project was started months ago, when female traits were rare in the PFP collections, probably due to the extra hours of work the artist needs to put into the project. Epic Wizard Union has a 50/50 ratio between male and female characters, which we feel is very important. We are happy to see this trend growing.

We offer a name and description change which will be available on our website. The idea is that every wizard will have their own name, characteristics and backstory created by the owner of the NFT. Inspiring the collectors to reach into their imagination and create interesting stories was one of our main goals. We have something big planned for this that is yet to be revealed.

The Grand Monthly Epic Wizard Tournament is a game we are developing. Imagine 10,777 wizards clash together and only one is declared the champion! It's an epic, simple, and very addicting game you can play with the NFTs from this collection.

After the project launches, we want to encourage and support as many new artists as we can. For some, starting out can be difficult and we want to help them mint their first NFT!

The blockchain technology is a wide field of possibilities and we want to explore it together with our collectors. That's why we created multiple POAPs that will be used by our community to decide the future of the project.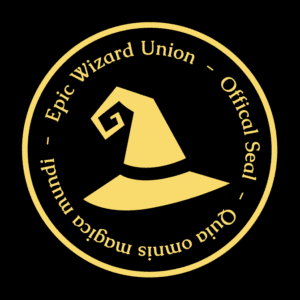 How Big is the team and what are their roles?
The team counts four members, or as we like to say, four founding wizards. Arno and Cassia are our crypto experts and social media managers. They are the ones who created the idea and brought the team together. Axiom is our main artist, and Frederick is the developer of the smart contracts and the game. Of course, there are many other people who helped out along the way and we are beyond grateful. 
What is the price?
0.05 ETH for each Epic Wizard, no bonding curve.
Why is that price fair?
The price is lower than average because we wanted Epic Wizard Union to be available for everyone. By minting a wizard, you get the commercial rights to the artwork for as long as you retain ownership. Every mint is an entry to the Grand Monthly Epic Wizard Tournament, you get an access to the Wizard's Den where you can mint multiple NFTs that will be used in the game, and every wizard will have the ability to summon its own NFT familiar. It's like getting at least three NFT's, not just one. 
What is the Mint Size?
10,777 Epic Wizards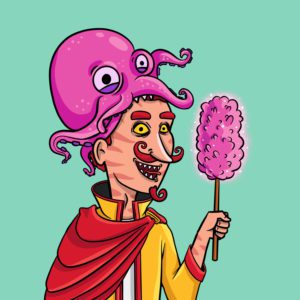 Are there any mechanics we should know about?
Yes, quite a few. Firstly, you will be able to change the name and description of your NFT directly from our website. There will be prizes for the most epic stories created and voted on by the community.

A short time after the launch we will also open the Wizard's Den, a place where the wizards from your wallet perform a ritual and conjure (mint) special items that will be used in the Grand Monthly Epic Wizard Tournament, the game we are developing. The minting will be free and there are some really rare and powerful items to be discovered.

Last but certainly not least, there will be another collection, a collection of 10,777 familiars. Every wizard will possess the ability to summon, or mint, its own familiar for free. From rhino beetles and mice, to elephants and phoenixes, this collection is already on the way!
Links to discord, social, etc.
You can read everything about the project including the backstories of the four founders on our website: https://epicwizardunion.com

If you like our project and don't want to miss any important announcements, contests, giveaways, and lots of fun, join us on Discord: discord.gg/sxY7xyzfYx
This is our official Twitter: https://twitter.com/EpicWizardUnion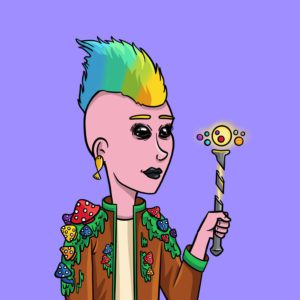 Follow us on Social Media