Here at Alpha Elementary, we believe in the future of our next generation and these motley collection of youngsters are no exception. They're a unique class of cool, cute, creepy and, unfortunately for some, downright ugly kids, ready to have their portrait taken on school photo day.What is the projects launch date?
4pm EST, Thursday 17 Feb 2022 (presale launch) &
4pm EST, Saturday 19 Feb 2022 (public sale)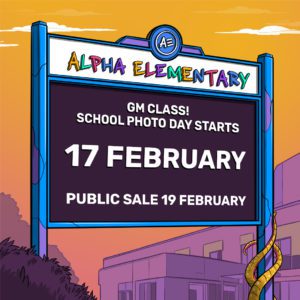 How did you come up with the ideas?
We wanted to create a concept that was fun, relatable and accessible to everyone, with a bit of nostalgia thrown in. Stumbled on some old school photos and thought it would be a great theme. One thing we all have in common is we were all former children at one stage. (Almost) Everyone has been through a school system and love it or hate, those experiences and memories shape us. Although they all differ depending on generation, cultural background or location, there are core similarities we all share. 
What Makes this project unique?
The Art and the concept. A style that stands out and is instantly recognizable with a high level of detail and care. This is concept led, with art and design at the forefront. Idea led projects and storytelling is so undervalued in the NFT space at the moment. The most successful cultural brands have a strong intertwined narrative at their core.
Additionally, we soon decided that including different School Houses would be an interesting, challenging and unique way of creating vast variety within the collection. There are 4 different school houses each with their own unique theme and look. This creates four mini collections within the collection and we know there's something for everyone to enjoy and collect.
How Big is the team and what are their roles?
The co-creators of Alpha Elementary are SaJo & HogChop

SaJo is the artist and designer, handling all visual aspects of the project. Having previous worked as Senior designer and Art Director, resigned from his IRL job 3 weeks into immersing himself in the NFT space.

HogChop is everything code, handling all the development – from building the image generator to the smart contract. He also teaches generative design at University. 

We both are equally involved with the creative direction and business side of things.
Both of us come from design and technology backgrounds working in experiential marketing and events Working with the likes of Google, AWS and Atlassian to name a few. 
What is the price?
The Mint price is 0.07 ETH
Why is that price fair?
It's a very competitive price, considering the collection is bespoke with only 3K supply of high quality unique and high quality art with a strong concept and enormous variety.

We're grown a strong community purely organically without influence or paid promotion. And our team has great experience working with top tier brands in design, tech and experiential marketing. We're building a brand here and believe this is an extremely fair price to get in at its inception.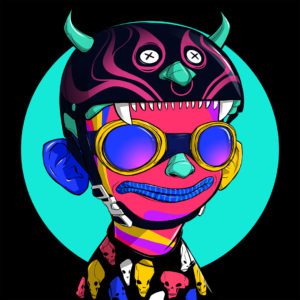 What is the Mint Size?
3,000 Generative Artworks
Are there any mechanics we should know about?
We're currently working on ways to incentivise and reward collectors and bring in our growing community to help us build and evolve this project.  
We strongly believe in growing the project with the community and the ever evolving space. Through working on this project, we have clear ideas and direction on where we'd like to take things, however we keep reminding ourselves to focus our efforts on delivering a really great collection and smooth launch and proving ourselves in this space. From there, we can set our eyes on the next horizons.
Links to discord, social, etc.
Twitter: @alphaacademyNFT
Discord: discord.gg/alphaelementary
Website: alphaelementary.io
Follow us on Social Media