The world of non-fungible tokens (NFTs) continues to capture the attention of enthusiasts and investors alike, and the latest development in the space involves a bidding war over an exclusive NFT item known as the "Golden Key." The item was won by pro gamer Mongraal for achieving the top score in the Dookey Dash game by Yuga Labs. Mongraal recently turned down a 690 WETH bid from Pixel Vault's UPDAO for the coveted item.
In a surprise move, the Memeland Twitter account announced this morning that it had placed a 999 WETH bid on the Golden Key. This falls short of Mongraal's initial demand to "double it" in order to accept a bid, but the new offer still represents a significant sum of money, at around $1.6 million.
Who is Mongraal?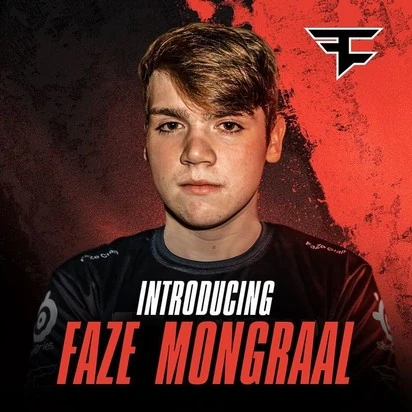 Kyle Jackson, who is better known as Mongraal, is an 18-year-old English eSports player who has made a name for himself playing Fortnite. Mongraal found success in the game at the young age of 13, and he was even featured on BBC News. He was a player for Team Secret from April 2018, but he decided to leave the team on July 7, 2019 to join FaZe Clan.
Mongraal has not been without controversy in his career, however. He was not allowed to participate in the Summer Skirmish tournament hosted by Fortnite due to his age, which he felt was unfair. Despite this setback, Mongraal has continued to establish himself as one of the top Fortnite players in the world.
In addition to his gaming prowess, Mongraal has also made a name for himself in the Fortnite community for creating his own building and editing course using Fortnite's Creative mode. The course has become popular among content creators on YouTube, who use it for practice and challenges. Mongraal even held a $500 giveaway for the person who could finish his edit course the fastest. As of now, the record for the fastest completion of the course is held by a player named Pxlarized, who completed it in just 2 minutes and 26 seconds.
Mongraal's dedication to the game and his impressive skills have earned him a loyal following among Fortnite players and fans. As he continues to compete at the highest levels of eSports, it will be interesting to see what other achievements he will accomplish in his career.
What about the Underground?
Interestingly, it had been rumored for some time that the RedBeanDAO or the famed NFT group Underground members were planning to place a bid on the Golden Key. However, with the current bid now at 999 WETH, it appears unlikely that they will enter the fray with a bid of 1,000 WETH.
Despite the significant amount of money at stake, Mongraal has yet to comment on the latest bid from Memeland. This silence is in keeping with his previous statements about the item, in which he has indicated that he will only accept a truly impressive offer. It remains to be seen whether the latest bid will meet his expectations or whether the bidding war will continue.
Double it?
It appears that Mongraal is looking for at least 1,500 ETH based on his response to UPDAO previous bid of 690 ETH $1,252,902.00. That would be $2,723,700.00 in today's prices.
Double it and I'll accept 🙂
This development highlights the growing interest and value being placed on NFTs and the potential for these digital assets to command eye-popping prices. As the NFT market continues to evolve and mature, we can expect to see more high-stakes bidding wars over exclusive items like the Golden Key.
What is memeland?
Memeland is a web3-focused venture studio founded by the team behind the popular social media platform, 9GAG. Memeland aims to "bring ownership to every community in the world" by building and investing in social products for communities. The company is focused on connecting creators and communities through creativity, $MEME, and NFTs.
The team behind Memeland has a proven track record in building successful social media platforms. They started 9GAG in 2008, and after joining startup accelerators such as 500 Startups and Y Combinator, they raised seed funding and built a global audience of 200 million across different social platforms.
With Memeland, the team is now trying something new by utilizing blockchain technology to create a platform that is truly community-driven. By using $MEME, the platform's native token, and NFTs, Memeland aims to give communities ownership over the products they create and use.
While the team is unsure of how big Memeland will become, they are committed to giving their best and building a platform that empowers communities through web3 technology. The team's focus on community-driven products and social experiences is a testament to the potential of blockchain technology to create new and innovative ways of organizing and engaging with communities online.
Follow us on Social Media