Takashi Murakami is a Japanese artist who was born in Tokyo in 1962. He is best known for his large-scale paintings and sculptures that combine Japanese manga and anime influences with Western styles such as Abstract Expressionism and Pop Art.
Murakami was influenced by the work of American artist Andy Warhol, whom he visited in New York City in 1983. The following year, he had his first solo show at a prestigious Tokyo gallery called Gagosian Gallery.
This exhibition featured his painting works, which were influenced by the pop culture of America.
In 1985, Murakami created his first sculpture made from polyester resin. Since then, he has experimented with different materials such as marble and bronze to create sculptures that explore themes such as sexuality and death.
Takashi previously worked with RTFKT on launching the Clone X NFT project before the RTFKT team was acquired by Nike. After that he launched his famous Murakami.Flowers NFT project to the world.  He is now adding utility to that drop by allowing collectors to receive a T-shirt.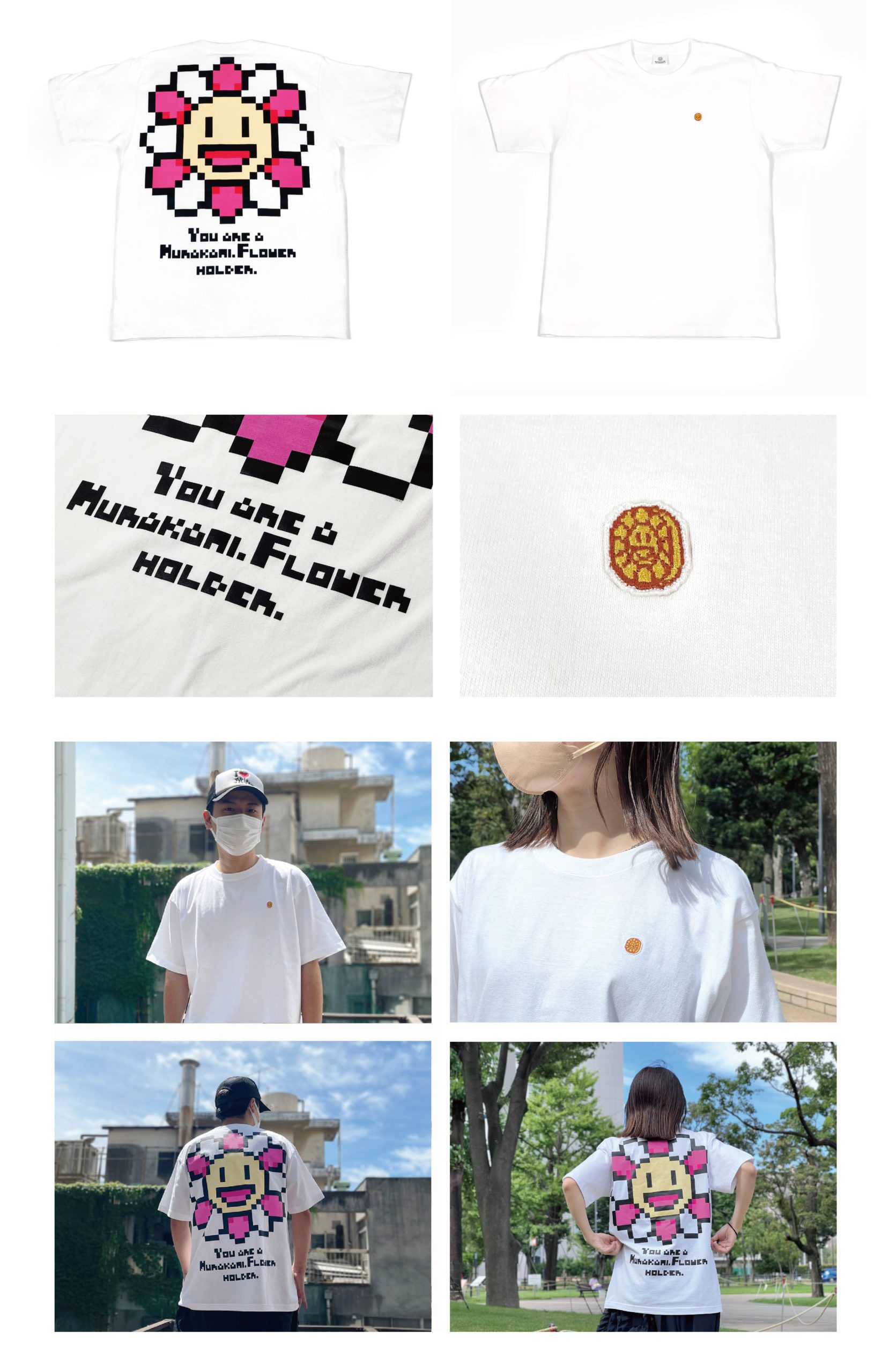 Murakami Flowers Merch (T Shirt) Details
This T-shirt will be gifted to those who were holders of Murakami.Flower as of July 10, 2022 at 11:59 pm (GMT).
Those who are eligible are welcome to request one (1) T-shirt for each relevant Murakami.Flower.
No T-shirt will be sent out to invalid or fictitious address provided in the form.
Once you receive a T-shirt, we are unable to accommodate any exchanges, including for different sizes.
Once registered through the form, the delivery address cannot be changed.
If a T-shirt is not delivered, we will send a replacement only if and when the shipping company reports the item lost. If the shipping company's tracking status shows the delivery to be complete, we will not be able to send a replacement T-shirt for any reason. Please inquire with the shipping company regarding the delivery status.
If the T-shirt is returned as undeliverable, we will keep it for one month. If you wish the item to be resent, you will be responsible for the shipping cost (around 5,000 JPY depending on the delivery address).
Follow us on Social Media