0xb1 and  AxelApe revealed the latest Mutant Serum Ape tonight.  AxelApe  also went on to doxx himself  as Guy Benartzi and detail his history in the DeFi realm creating much of the foundational elements that the current liquidity pools like uniswap and sushiswap rely on to this day.  The team discussed the future of DAOs, NFTs, and digital ownership before revealing the masterpiece that is this NFT.
The MUTANT APE YACHT CLUB is a collection of up to 20,000 Mutant Apes that can only be created by exposing an existing Bored Ape to a vial of MUTANT SERUM or by minting a Mutant Ape in the public sale.
With this reveal only 2 finale Serums remain.  Will the final two get revealed?
0xDeepak made history 2 months ago buying a Mega Serum for 1,542.069 ETH.
Bored Ape Chemistry Club consists of 10,000 Mutant Serums, to be airdropped to all Bored Apes. Handle with care.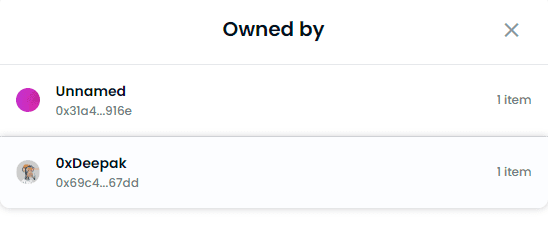 We will continue to provide updates as they happen. Stay tuned.
About Guy Benartzi
Guy is active in the defi and crypto space. He is the CEO of Mytopia (owned by 888) and an investor / creator of a number of well known projects in the space.  Most notably Guy was involved early in Bancor.
Bancor Protocol is a standard for decentralized exchange networks used to allow for the automated conversion of cryptocurrency tokens into other tokens, including across blockchains, without the need for an order book or counterparty to facilitate the exchange.
Additionally, Guy discussed BBSnetwork.io a bulletin board type NFT platform similar to reddit or BBS of old. BLOCKCHAIN-BASED. USER-OWNED. BULLETIN BOARD SYSTEM.
A blockchain network of Bulletin Board Systems where users can create forums to post, comment, and share ideas while generating revenue from their content.
WELCOME TO THE #MAYC MEGA TRIPPY APE@BoredApeYC #BAYC #MAYC pic.twitter.com/TANkes4Jo6

— 0xb1 (@0x_b1) February 23, 2022
Follow us on Social Media