Correction: This rumor appears to be false.  The crypto times spoke with Hadrien Huet, Head of Online Brand protection at Louis Vuitton, and confirmed that they are not doing a drop in connection with Yayoi Kusama.
Louis Vuitton, the iconic international fashion house, has announced a new partnership with 93-year-old Japanese contemporary artist Yayoi Kusama to launch 10,000 NFTs. This partnership marks the second collaboration between Louis Vuitton and Kusama after their first collaboration in 2012.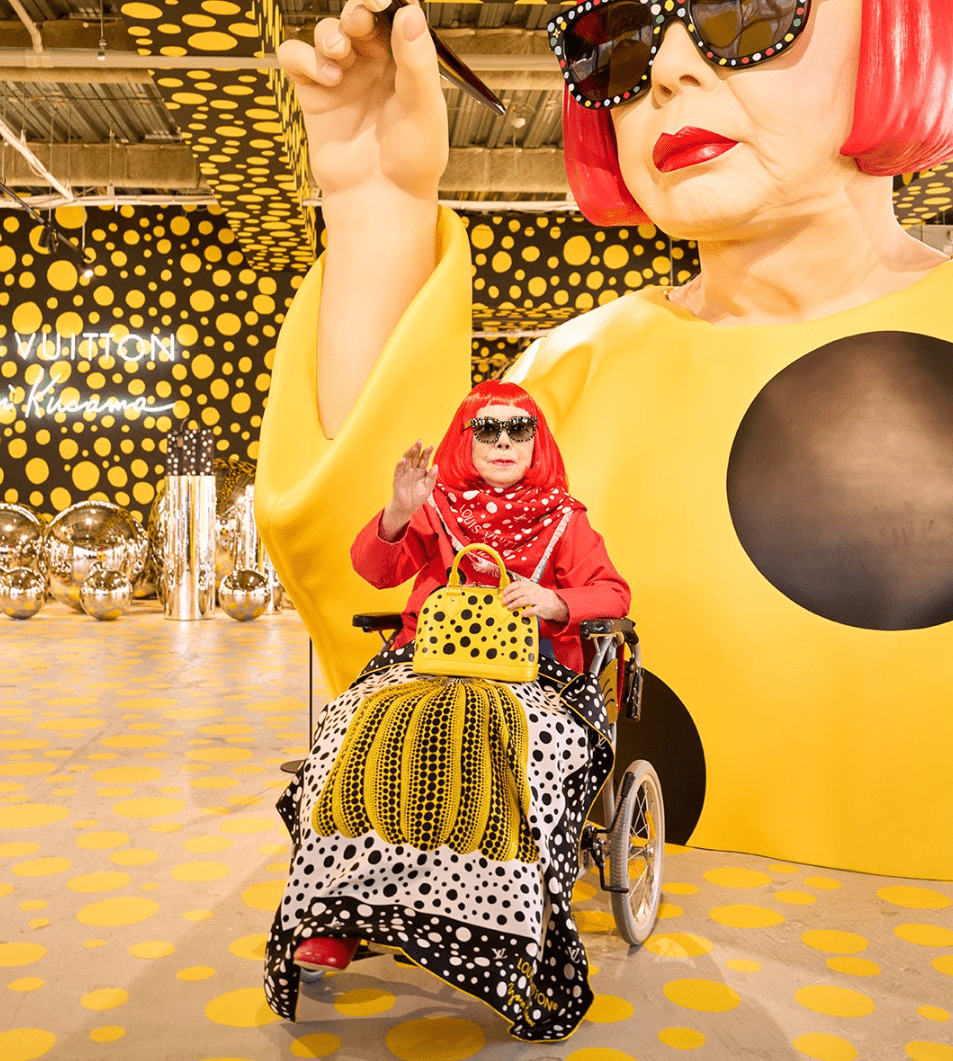 Founded in 1854, Louis Vuitton has a long history of innovation and luxury craftsmanship. With its iconic monogram and reputation for quality, Louis Vuitton has established itself as a leader in the fashion industry. The company has continued to evolve with the times and its latest partnership with Kusama to create NFTs is a testament to its willingness to explore new and innovative ways to reach its customers.
Louis Vuitton's foray into the NFT space is part of a larger trend among top luxury brands to explore the potential of this new technology. From Gucci to Prada, these luxury brands are recognizing the potential of NFTs to reach new audiences and offer unique, one-of-a-kind experiences to their customers.
In this new partnership, Louis Vuitton will be releasing 10,000 NFTs to commemorate its 200th anniversary. Buyers will have the unique opportunity to convert these NFTs into physical products. Experts predict that the Louis Vuitton X Yayoi Kusama NFT collaboration will cost roughly 4 ETH based on the costs of other luxury companies' NFTs.
This partnership with Kusama is an exciting continuation of their first collaboration in 2012, which was under the creative direction of Marc Jacobs and featured Kusama's signature polka dots atop LV bag silhouettes. The combination of Louis Vuitton's craftsmanship and Kusama's unique and thought-provoking artistic vision is sure to create a memorable and impactful collection.
#YayoiKusama in Tokyo. Following her collaboration with the Maison, the Japanese artist visited #LouisVuitton's Omotesando and Harajuku pop-up stores. Learn more about #LVxYayoiKusama at https://t.co/3XNZoaFWOF. pic.twitter.com/UYR8RIoZyV

— Louis Vuitton (@LouisVuitton) February 3, 2023
Overall, Louis Vuitton's partnership with Yayoi Kusama is a significant step forward in the luxury industry's embrace of NFTs and is sure to be a must-have for fans of both the brand and the artist.
Follow us on Social Media