Bonsai Season has returned. One of the first projects to gain mass attention in the early days of minting NFTs was teh Bonsais by ZENFT.  On April 9th,
http://zenft.xyz • Forest Spirits on April 9 • We create meaningful zen experiences through art & community • Bonsai by ZENFT http://bit.ly/3HKrXEY • Stay zen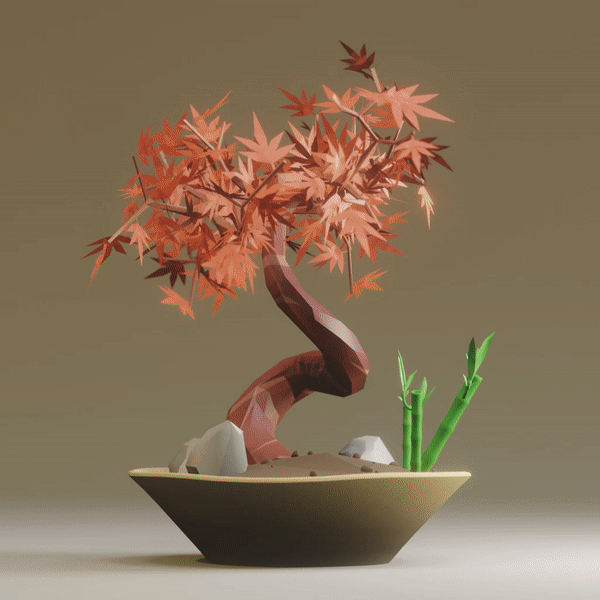 Summary
8,888 Forest Spirits
Phase 1: Friday April 8 at 4 PM EST — Bonsai owner mint opens at 0.08 ETH or equivalent $APE price
Phase 2: Saturday April 9 at 4PM EST — Partner mintlist opens at 0.1 ETH or equivalent $APE price
Phase 3: Saturday April 9 at 7PM EST — Public mint opens at 0.1 ETH or equivalent $APE price, limited to 8 spirits per wallet
Art reveals three days after the last Forest Spirit is minted
Ancestral Seedlings can be used at any Phase of the mint.
Mint will be held at zenft.xyz/mint. This is our ONLY website — always be careful when clicking links.
The mint price is a flat 0.1 ETH for everyone. We also accept $APE at the equivalent price.
We thought long and hard about our mint price. This tweet thread influenced our pricing decision in addition to many conversations with our Contributors and partner communities.
Metaverse-ready
Each Forest Spirit is fully rigged and the 3D model comes in multiple formats: FBX, GLB, and USDZ. Along with the models, you get an animated MP4, a profile-ready PNG, and day/night studio shot PNGs.
Due to the way we've designed Forest Spirits, it's very easy for anybody to apply animations to the model using the 3D rig in the FBX and GLB. Our app makes this much easier too, with upcoming game engine (UE4) AR integration.
ZENFT App
Forest Spirits are supported in our app at launch, meaning you'll be able to view them in AR immediately upon release. The app is a cornerstone of our ecosystem to view and interact with your Forest Spirits. You can get our app on iOS on testflight here (open link on your iPhone), Android coming soon.
Follow us on Social Media