Tom Yoo is the artist best known for creating both the world's first sneaker NFT and the first-ever sneaker made from LEGO bricks. Yet he never imagined when he walked away from a career in investment banking/private equity that he'd become a pioneering NFT artist. Over the span of his career, Tom has collaborated with the likes of Adidas, LEGO and Nike SNKRS. He's proud to represent as an Asian American artist and it's his mission to raise up the next generation of younger BIPOC creatives. Tom's desire is to also help those in need – this is why he has pledged to donate a portion of his earnings to non-profit organizations. He currently resides in Los Angeles with his wife (Charlet), son (Guy), daughter (Gal) and dog (Geoffrey).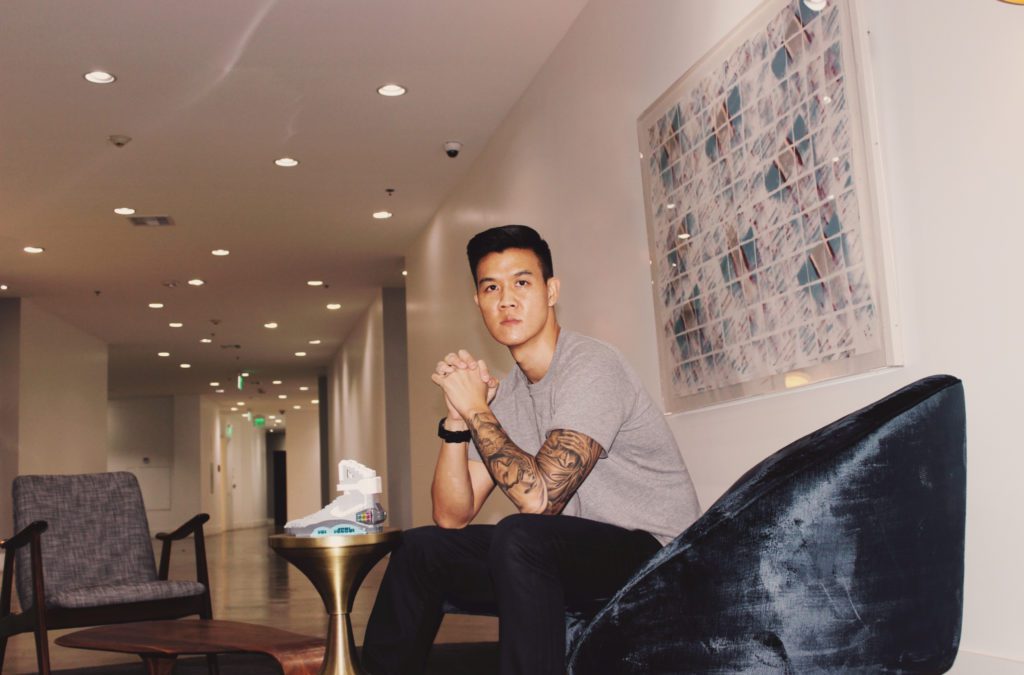 If I can be honest, I've often given in to creating art that I felt was what people wanted to see and wanted to buy. But I'm tired of that now. I want to make art that gives all of you a genuine look into who I am as a person and what's most important to me.  
Introducing CHIE, my most personal and vulnerable work to date. It is the story of Chie, an Asian American girl who becomes the first woman to play in the NBA. Inspired by Aku and its creator, Micah Johnson, the development of this character was led by my wife, Charlet Chung (whose Japanese name is Chie), since many of the challenges that Chie will face are based on Charlet's real-life experiences. My responsibility was to then visually bring everything to life – it is through this collaborative process that CHIE was born. We hope that she will become part of a legacy that will inspire our daughter to believe that anything is possible.
"CHAPTER 1: Genesis" not only lays the foundation of who Chie is but also captures the magic moment when she falls in love with basketball – as she watches the GOAT hit the Last Shot.
Please give us a little background, where are you from? 
Born in Michigan but essentially grew up in Southern California.  Grew up as a son of immigrants from Korea and navigated my childhood sometimes being the only Person of Color.  Though it was difficult at times, it has shaped who I am as a person and as an artist.    
Can you tell us about your background and what lead you down the path to becoming an artist and ultimately experimenting with NFTs?
I was an Economics major in college and had no desire to pursue art as a career.  After graduating, I went into Investment Banking and Private Equity.  Ultimately, I knew that the career path that I was on wasn't what was going to make me happy in the long run.  So following in my parent's footsteps, I tried to open my own business but it didn't work out.  These were some of my darkest days as I had lost everything (and my parent's lost everything as well) and I was trying to find a way to cope with my stress as I was working 100 hour weeks.  This is when I turned to writing and ultimately to art.  It would only be a matter of time before I would create the 1st LEGO Air Jordan and my life would change completely, again.
When did you mint your first NFT? What platform did you choose and why?
Nifty Gateway in May 2020.  To be honest, they found me and I'm so grateful they did.  They had reached out to me in early 2020 before the platform had launched and wanted me to be one of the first artists to be featured… ever.  Of course, this was before anyone knew what an NFT was.  I must admit I was a bit skeptical but I took a leap of faith and I created my first collection – which became the 1st ever sneaker NFTs!  Fortunately, I have been able to continue to drop my collections – shout out to all those who have purchased my work, I wouldn't be here without you and I'll never forget that. 
Can you tell us one thing you cannot live without? 
I can't live without sweatpants.  It has become my life uniform.  
Who is your favorite artist(s) (Non NFT)? What about their style resonates with you?
Virgil Abloh was one of my inspirations.  What he was able to do in art, fashion, design, etc. resonated with me on so many levels.  It is my hope that I can grow to become an artist like him.  May he rest in peace.  
Who is your favourite NFT artist? What makes this artist unique?
Dot Pigeon!  His style is one-of-kind and the way he has been able to collaborate with other artists is genius.  It was an honor to find out that one of my pieces was the 1st NFT he had ever purchased.  Art aside, he is also a great person and one of the nicest people I have met in the space.  I only wish him continued success. 
What is the one piece of NFT art you wish you had purchased but missed out on?
This is a tough question to answer without it bringing a painful tear to my eye. =(  Since I was one of the first artists to sell an NFT on Nifty Gateway, I had the opportunity to buy all the first Beeple, XCOPY, etc. drops, which were their genesis mints on the platform.  But I was so new to the digital art world I had no idea who anyone was so I never bought these early drops.  AHHHHHH!  Now you can see why this is a painful topic for me!     
If you could travel anywhere in the world where would you go? Why this location?
MALDIVES!!!  My wife and I love to travel to tropical places with crystal blue waters and white sandy beaches.  Everything I've seen of the Maldives looks GORGEOUS!  I want to snorkel with some dolphins!  I don't know if they have any there though.  =)    
What are your other passions besides art? Why?
My identity as a Korean-American/Asian-American/BIPOC is very important to me.  Who I am, along with my experiences and influences mentioned previously, bleeds into all of the ideas and imagery I choose to introduce to the world.  It's my hope that as an Asian-American artist, I can be another representative from my people of someone who's unafraid to follow a passion in the Arts and make that into a career.  In that regard, it is my mission to do everything I can to raise up the next generation of BIPOC creatives.  
I just want to be the best husband and father I can be. 
How did you come up with your specific style?
LEGOs were a large part of my childhood.  Some of my fondest memories of just being a carefree kid involve playing with LEGOs.  I would spend hours and hours building things and creating worlds that I would totally get lost in.  It was also a big part of my relationship with one of my cousins who passed away way too early – so LEGOs have a deeper meaning for me than being just a fun, plastic toy.
Fast forward to 2014, I received a "Back to the Future" DeLorean LEGO set in a Christmas gift exchange.  It was the gift no one wanted but my wife nudged me to take it since she knew my love for BTTF.  When I opened the box the next day, I was blown away to find out that the kit was designed by a fan.  He'd gone through the process of submitting his design to LEGO, receiving 10,000 votes from the public and, ultimately, LEGO produced his DeLorean.
Seeing this, my mind immediately began to race – what's something that I love that I could translate into LEGOs?  Of course, the answer was obvious…  Air Jordans.  I then spent the next several months dedicated to developing the right design for my first sneaker sculpture.  Until finally, I debuted the LEGO Air Jordan XI on my IG in May 2015 – the first Air Jordans ever made out of LEGO.  The rest is history.
How has your style evolved over the years?
Going from making sneaker NFTs to where I am at now has been a long process.  I have always felt a desire for the content of my art to reflect the deeper parts of who I am and what I am passionate about.  Though I love LEGO and sneakers, I didn't feel as though my journey in art was supposed to end there.  But I have to admit I was afraid to move forward, because I had become known for a certain thing and that thing has allowed me to provide for my family.  To take a departure from that was something I wrestled with a lot.  But I ended up having lunch with Micah Johnson last year and he really inspired me.  It was after I walked away from that time that I knew I had to follow my heart and create something that not only represented me as an Asian American but also could inspire my daughter to be anything in the world that she wanted to be – this was when the idea of CHIE was born.  After months and months of planning and collaborating with my wife, Charlet Chung, we're finally ready to introduce CHIE to the world.  That time is now.   
What is coming in the near future?
Fully dedicated to the story of CHIE!
If you could collaborate with one artist who would it be?
It would be dope to work with either Dot or Micah on something special.  
What was your greatest failure and what did you learn from that?
Losing everything after walking away from the restaurant business was the most difficult thing I've had to face in my life.  I learned there is nothing more important than my family and my faith.  Everything happens for a reason and I wouldn't have been able to get through that period in my life without those two things. 
Anything else you'd like to share?
Much love to the NFT Culture family.  You're support is felt and I am always here for you guys as well!
Where can collectors find your work?
Best way to see my work and get all the alpha about my projects is to follow me on IG and Twitter. 
Social links:
https://www.instagram.com/tomyoo23/
NFT marketplace links: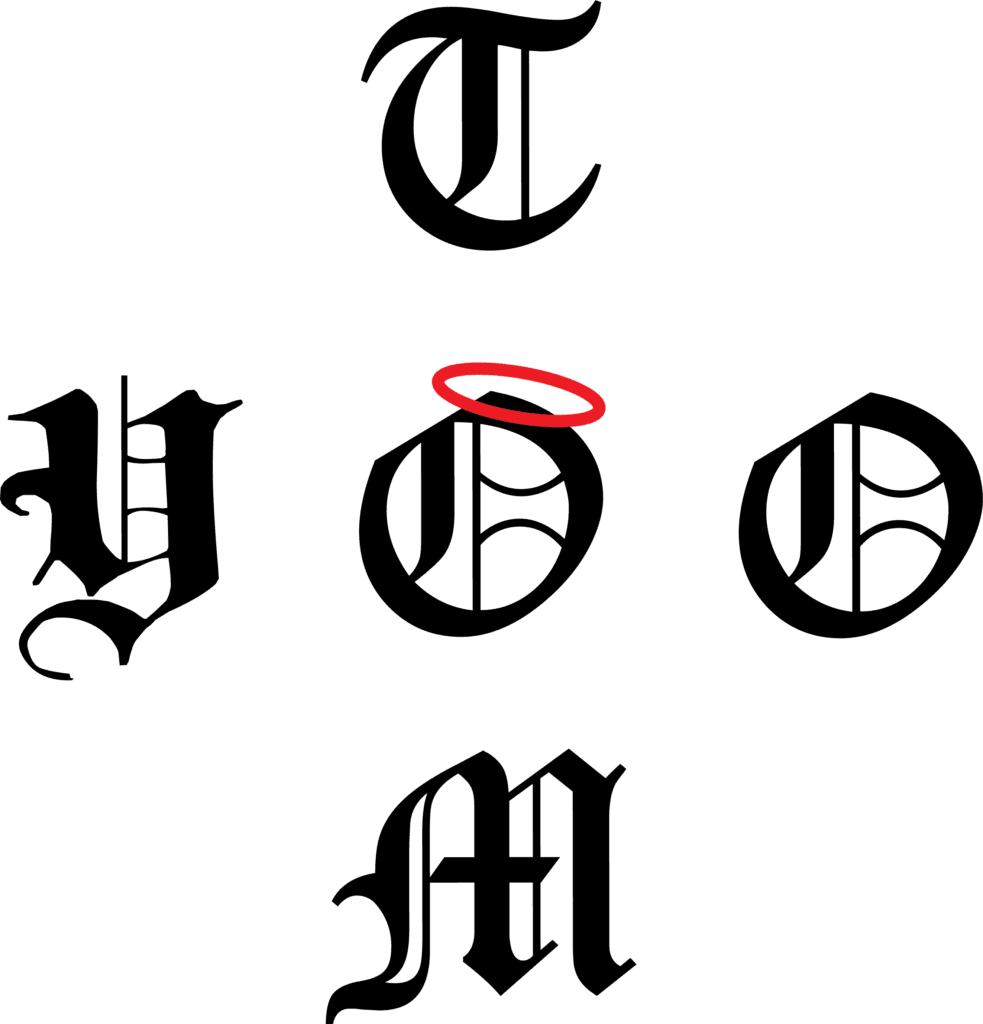 Follow us on Social Media