Adam Goldman (@adgopro1) is a renowned professional photographer who has amassed over 150k followers on instagram.  He has recently entered the NFT Community with his genesis piece currently heading to Foundation. We are thankful for him sitting down and spending some time with us!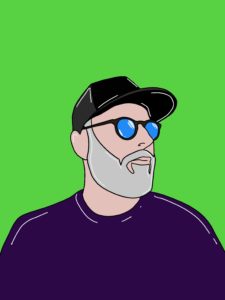 Thank you for your time, How would you describe yourself? 
Wow, this is a tough one only because I've never been a huge fan about talking about myself … but if I must, I'm a photographer, father, marketing and brand consultant. I have loved making Art all my life but suffer/suffered from imposter syndrome and never wanted to call what I did/do art, let alone calling myself an artist … However, with the emergence of the NFT marketplace it seems possible for me to make a living as an artist and now I feel like I can actually call myself one (if that makes any sense).
Rapid Fire Questions Where are you from?
I was born in Framingham, Mass but grew up in a suburb of Philadelphia.
What is your favorite thing to do on the weekend?
Photo Shoot
One thing you cannot live without? 
air 😉
Who are  your Favorite artists: 
CJ Hendry, Jeremy Hoffman, Jaco Haasbroek, John Cornelius, Alicia Shi, Mason Roberts, Rhett Hutchence, Nikolaus Andre' Evangelista, Nick Misani, Erika Bonezzi, Qing Han, Sam Youn, Lei Melendres, David Cantu, Dave Towers, Alessandro Paglia, Justin Maller, Fidia Falaschetti, SALMAN KHOSHROO (I would buy anything I could from this guy), there are so many more … I'm drawn more to illustrators, sculptors, painting, and digital art more than other photographers … I have reasons for that but that wasn't the question.
Who is your favorite NFT Artist:
None, I don't believe in someone classifying themselves as an NFT artist … NFT is a contract not a medium … So all the artists that I mentioned above could be in the NFT space (and some of them are) but I don't like the idea of being referred to or any other artist being referred to as an NFT artist … by the same thinking, who would be your favorite Gallery Artist? 😉
What made you pursue NFT Art? 
Fidel Amos (@fideleverywhere) – He is the Morpheus to my Neo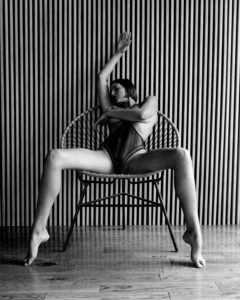 If you could travel anywhere in the world, where would you go? 
everywhere … I have so many pins on my google map of places that I want to go … I can't pick a favorite … I just love to travel, love to immerse myself in the culture and not be a tourist but an active part of the community so that I can expand my understanding and empathy.
I'm amazed at the world we live in, how far technologically we've come since I was old enough to notice what was going on. There are so many reasons to look at the negatives of the things that are going on and while I do acknowledge them I choose to focus on the positives as much as possible.
As I mentioned in my open, I have been dealing (like many others I presume) with imposter syndrome for most of my life, I was told by my peers and my parents that being an artist was not a path for success so I put it to the side as I got older and focused on making a career, getting the good job, making good money and living the good life. The truth is, I never found my place in the corporate world, we didn't mesh, sure I was able to make it work for a few years at every company but it never truly fit. I have definitely achieved what some would consider success … made lots of money but I was never truly happy always looking for something but didn't know what it was.
All this while I was also working "on the side" as a photographer … though working is the wrong word, I was hustling, trying to work with people, using my connections in advertising to get studios and equipment and just was doing everything I could to create because it made me happy, it was like sex … even when sex is bad, it's still pretty good. I still didn't believe I could make a living off of it and when I compared the money I was making as an advertising executive vs. what I would make (if anything at all) as a photography I called myself and amateur and didn't call my work art because I felt like I would be doing a disservice to the true artists out there trying to make it happen for themselves.
It was when Fidel introduced me to the NFT marketplace and explained the opportunities that existed there a light bulb went off in my head … I reconnected with the artist that I was when I was in my teens, going to art classes, painting, drawing, sculpting, doing everything and that plugged into the joy and happiness that creating provides.
I emerged from this meeting ready to do everything in my power to become the artist that I am, I know that I'm behind in building a community (and that is hella important) but fuck it, I have to start somewhere and if I don't start then I'm denying myself my truth and I'm just not going to lie to myself anymore … I now know what I'm here to do and that is to create and be a positive influence on everyone that I can reach. The world is filled with users and opportunists but it is also filled with people that want to see the people around them, known or unknown succeed. That is where I am right now, that is who I want to be.
I really do appreciate this opportunity that you are giving me to present myself to your audience. It is scary to think that I'm finally going to believe in myself and that I very well could be on my way to recognizing my life as an artist. So thank you very much for this chance to do that.
Where can Collectors Learn more about you? 
Instagram: @adgopro1 @adgopro2 @adgoagency
twitter: @adgopro1 @adpro
discord: @adgopro1
NFT marketplace links:
https://foundation.app/@adgopro1
My genesis piece for sale: https://foundation.app/@adgopro1/113490
it's listed for .555 $ETH
Follow us on Social Media