Where are you from?
I am currently live and work in Odesa, Ukraine.
I worked in travelling and yachting industries and because of that travelled a lot, what is definitely influenced on my art development too.
Can you tell us about your background and what lead you down the path to becoming an artist and ultimately experimenting with NFTs?
I do art since my childhood, but I never take it seriously, it was always a hobby for me. I worked in different industries such as travelling and yachting, but finally the art won and about 4 years ago I decided that I want to be an artist. In the beginning I couldn't become an independent artist and I needed a job, so I worked as a digital designer, cos it this also a creative profession and for me artists and designers are very close to each other. 
In march 2021 I came into NFTs, a friend of mine told me about it, so since then my journey has begun here and continues till now. In November 2021, thanks to NFTs I could become a full time artist and quite my designer job. 
So now I am all into art, I am creating, developing new skills, exhibiting my art, I do everything about art.
When did you mint your first NFT? What platform did you choose and why?
My first NFT I minted in May 2021 on Foundation platform. At that time there was still a system of invitations. You had to be in the top 50 on the FND to get an invitation. I did it that and received an invite thanks to the support of the community.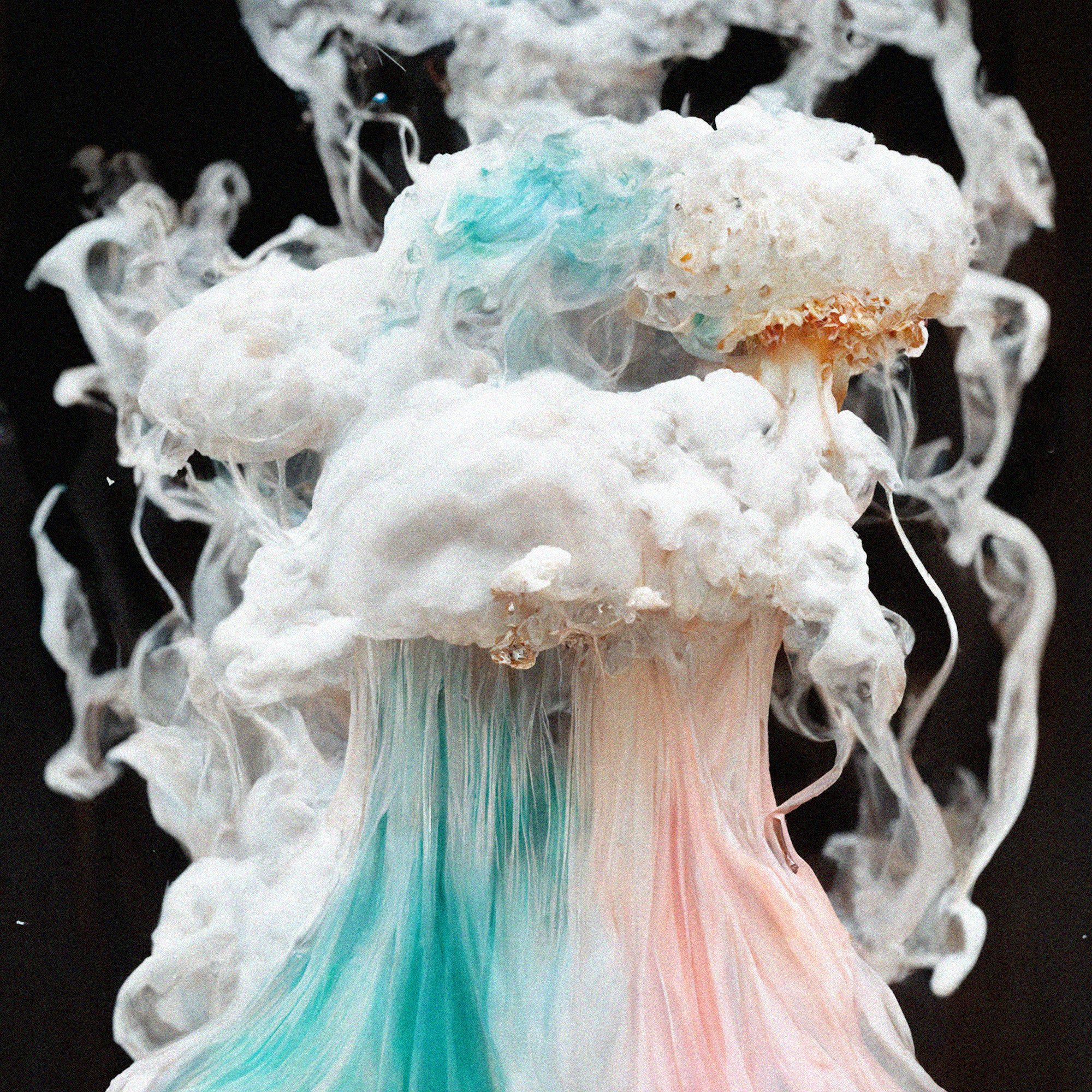 Can you tell us one thing you cannot live without? (and why)
I think there are no just one thing. There are plenty things that I like and without my life is not full. I love what I do, I love to be an artist, I love nature, my friends and family, crypto/nft community, travelling, meet new people and places, books, sport, good parties, tasty food.
Who is your favorite artist(s) (Non NFT)? What about their style resonates with you
I love different artists with different styles. I love L. Freud, Francis Bacon, S.Dali, Caravaggio, Yves Klein, Joan Mitchell, Olafur Eliasson, Takashi Murakami. I like the color palette, the strokes, the play of light and shadow, the meanings that artists put into their work.
Who is your favourite NFT artist? What makes this artist unique?
I love so many artists in NFT space, both digital and traditional, but I wanna highlight @krispodobed2 @crownandpalette @mbsjq @NoCreative_eth @1dontknows @brunourIi @ClaireSilver12 @synchrodogs @IrinAngles @Gart3_eth @enixsta @shavonnewong_ @rebellicca @The_Kid_Icarus @CamibusNFT @tania_rivilis @mashine_eth . I think what makes an artist unique is his personality. These artists are unique people and therefore their art is also unrepeatable. Their art resonates very much with my taste, I like their style and what they do.
What made you pursue NFT art?
It was my own choice, nothing and nobody pursued me. I do not consider myself as an NFT artist, I consider myself just an artist.
What is the one NFT you wish you had purchased but missed out on
I love the @worldofwomennft project so much, but unfortunately I missed it.
If you could travel anywhere in the world where would you go? Why this location?
I would like to go on an expedition to Antarctica on an expedition yacht. I find it exciting, interesting and unexplored.
What are your other passions besides art? Why?
I love doing yoga, reading books, snowboarding, wake boarding, bicycle, dancing, watching movies. These all makes me feel calm and relaxed and give me lots of good emotions and energy.
Do you make other forms of art?
I am doing digital and traditional art, since recently AI art. For now do not plan to other art, but I like photography too, so probably will try one.
Are you self taught or trained?
I graduated from a children's art school as a child and I have taken many art courses throughout my life, studied with tutors, but I do not have a university art education. But I would very much like to graduate from Saint Martins in London.
How did you come up with your specific style?
I believe that my style is evolving and will evolve with me. Each of my collection is different from the previous one, because I change, my tastes and my skills too, I am constantly improving and so is my artistic style.
How has your style evolved over the years?
It is completely different from my earlier works, now my works are more abstract and I like to move in this direction.
What is coming in the near future?
I'm starting to work on a new collection. Now I'm working on the concept, I can say that it will be a mix of traditional art with digital art.
If you could collaborate with one artist who would it be? (and why)
I think it would be Olafur Eliasson. I really admire his works and projects, cos they are so deep and meaningful and at the same time the visual part is breathtaking and I would like teach from him a lot.
What was your greatest failure and what did you learn from that?
My greatest failure was last year, after my first mint. I minted my work and started shilling in people's DMs. After that Twitter blocked my account for about one month, since then I don't shill.
What is your biggest piece sold
Piece ' The Unconscious ' from Intrinsic Essence series on Super Rare
How much did it sell for
1 ETH
Do you have any upcoming drops?
I don't think so, I just recently released a new collection on Foundation ' Carpe Diem '.
Social links and NFT marketplace links
Follow us on Social Media