Guido is a self described provocateur. A lightning rod for attention and a trailblazer for NFT photographers.  NFT Culture team member Ashley reached out to Guido to see if he'd be willing to do an interview about his journey as a photographer in this space.
An interview with Guido Di Salle
I would love to learn more about how you got your start in photography?
I think I was drawn to photography at a very young age. There is a photo of me as a 4-5 year old boy on my website holding a polaroid camera that my father took of me. I worked as a hairdresser from 1998-2020, and I was exposed to quite a bit of photography having worked doing hair for television, editorial and such. So the interest was always there and at a certain point I just felt I could create memorable imagery. It seems to have happened pretty organically if I think about with the benefit of hindsight.
What artists have been most influential to you on your journey as an artist?
This is a great question. There really are so many. I think some of the bigger ones are Diane Arbus, Steven Meisel, Ellen Von Unworth, Annie Leibovitz, Peter Lindbergh, Helmut Newton, Juergen Teller, Terry Richardson and Mario Testino. Each for different reasons because these photographers each have vastly different styles. For example: Diane Arbus is most known for her photography of the disenfranchised and forgotten, which is completely different than mine, yet her ability to capture "intimacy" of her subjects through very up close and personal tight portraiture had an early influence on my work. Conversely the irony of a Juergen Teller shot, or the unapologetic nature of a Helmut Newton are not lost on me. All have influenced my style.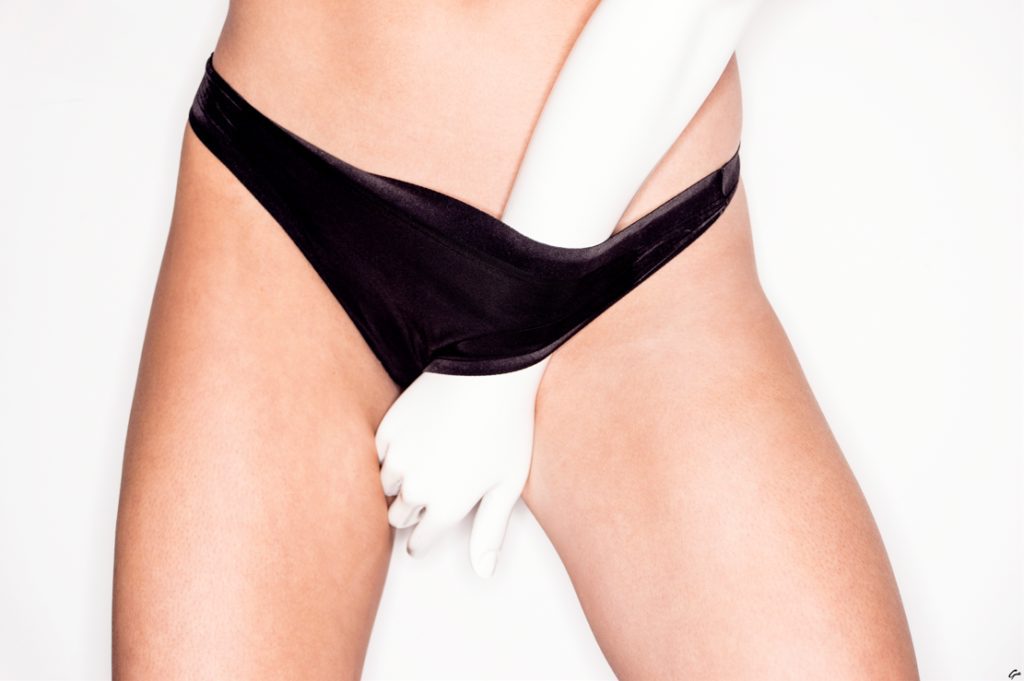 You've had works in the most sought after publications. What works are most meaningful to you and why?
Im super proud of the work that I had in indie mags like Cake, or C-Heads, because these are independently curated and known for their high artistic standards, as opposed to more commercial publications. Having said that, being featured in GQ Italia and Playboy was really cool and certainly put me on the map. I think I was probably the first "NFT photographer" in the space to have these accolades, even though it didn't translate to much early on and to a degree I still think it doesn't count for much other than legacy.
Your work is so unique and instantly recognizable. How did you curate such a distinct look?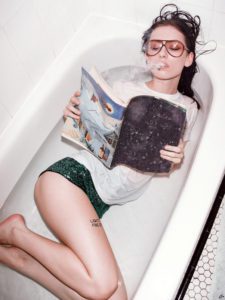 I grew up in the 80's and early 90's with two older sisters. Glossy fashion magazines were EVERYWHERE. One of my past times was ripping out the pages of the most famous models and coolest shoots and taping them to my wall. I quite literally had walls covered in imagery by some of the previously mentioned photographers and this undoubtedly effected my style. Although I can pretty much shoot in any technique I am most known for my bright flash and this not a coincidence. Im recreating the imagery that made me happy. It brings me back to better times, bright light, uninhibited youth, raw and real without worrying about political correctness or being "woke". The 80's and 90's were some really great years and I think I just managed to encapsulate them in a way that's playful and unapologetic, and in most cases spontaneous.
Who has been your favorite subject to photograph?
Great question and truth is I don't have a favourite. Different subjects bring a different energy and that's part of what makes a great photo is working with different personalities and extracting the cool factor from them.
Do you have a muse, and do you mind sharing who?
That's tough, but if I had to pick one it would be Sophia Loren. Ahead of her time, uninhibited, and shot nude, fully clothed with zero apologies.
What made you cross over into the NFT space?
For years I resisted selling any of my photos as physical prints. I always envisioned my work as fine art 1/1 and that was the intent, even when shooting an editorial, as I see it each photo tells a different story. So selling my work physically as a 1/1 for what I believe to be fair value was tough. Provenance was always an issue. Fast forward to early 2021, Im broke and jobless ( lost my business due to the pandemic) and I actually was going to liquidate my old card collection that I have been collecting since I was a kid. While researching the best way to sell my cards I came across an NFT article. The rest is history. Digital is where its at.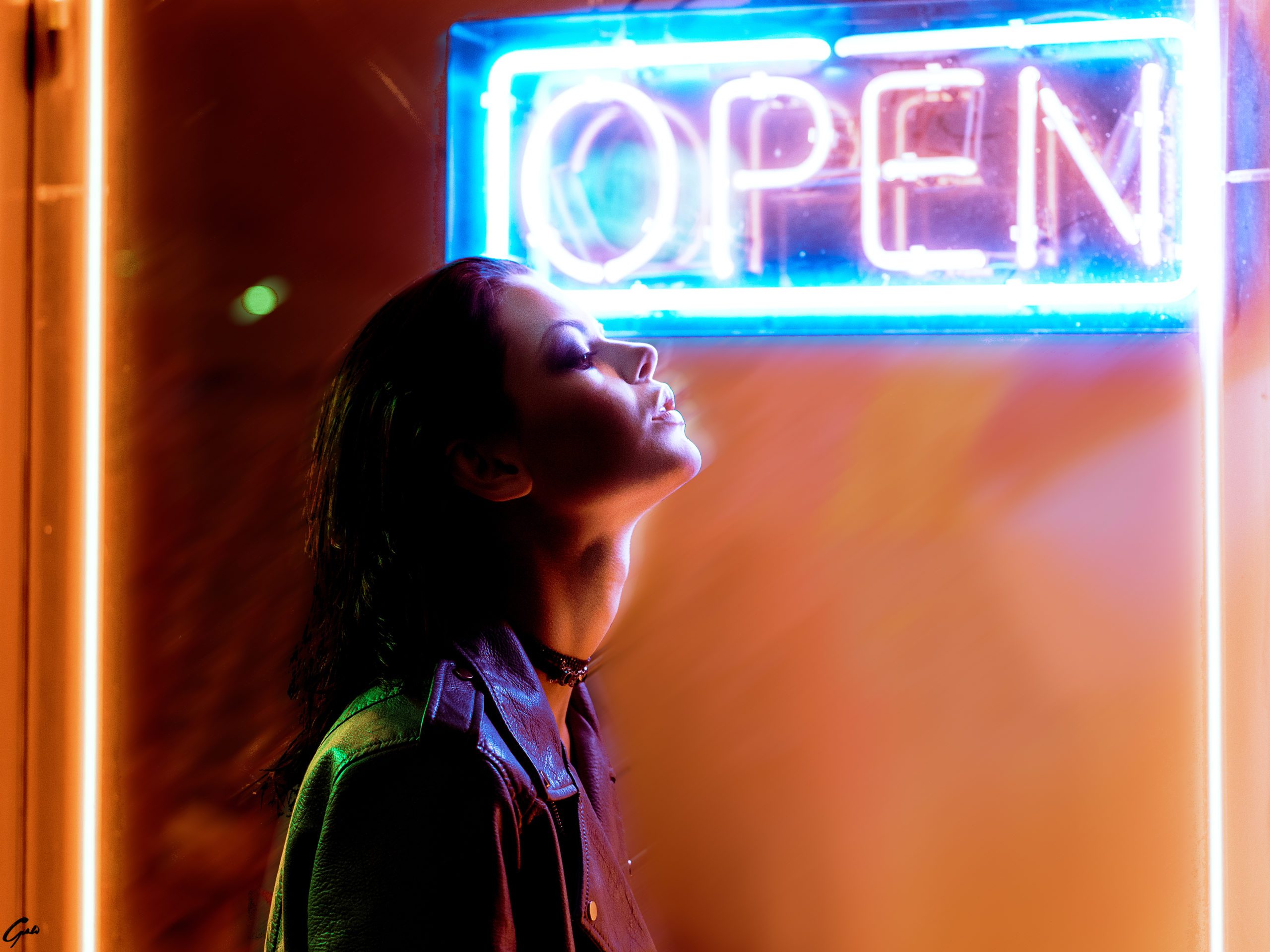 Why did you choose Super Rare, Foundation and Makersplace as your platforms for listing?
I minted some early work on Opensea, just completely oblivious to contracts and the technical aspect of this all. My goal was always to get on SuperRare, as I consider it to be the highest echelon of photography full stop. The issue was that it took me about 7 months of applying and numerous applications to actually get accepted to the platform. I think there was a large gap and people didn't fully understand my photography. Im happy that my acceptance opened the door for waves of other photographers as well.
Do you have any future plans you'd like to share (or tease) our readers with?
People know I don't build things up and create fomo, so I like to keep my cards close to my chest, but it is public knowledge that I will release my first full collection this year of 1/1's. This will be a cohesive collection and I hope to show the full range of my photography skills.
What is one thing you'd share with aspiring artists hoping to follow in your footsteps?
Believe in yourself and place your biggest bets on yourself. Filter out the noise and balance laser focus of achieving your goals with a little bit of fluid thinking and adaptability.
What is something most people don't know about you?
Im their favourite photographer.
You can learn more about Guido here
Follow us on Social Media