The Artifex Project kicks off its first release of art on Thursday evening, May 20th, 2021. The project is quite intriguing with a long list of well known artists, including Billelis, Toomuchlag, FVCKRENDER, Blake Kathryn, Jason Ebeyer, and Victor Mosquera.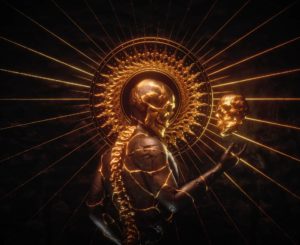 The project is divided into phases, with the first phase being called "Wave One: Family". Only the first phase of the project will be launching on Thursday.
For the first phase, each artist has created a 1/1 NFT answering the question "How do you see yourself in a piece of art?" Their goal is to create a self-portrait that captures the answer to this question, in the form of a humanoid, animal, or object representation of their self.
A super sweet aspect to the NFTs, is that each collector who purchases a NFT will receive a custom gallery room in RareRooms. As we previously covered RareRooms, they are one of the best ways to create your own, virtual 3D gallery of your Nifty Gateway collection. The custom gallery rooms created for Artifex collectors are specifically designed to showcase 5 art NFTs and 5 3D NFTs. We really appreciate Artifex's focus on not just the creation of new and interesting pieces but also providing a compelling showcase for them.
The open hopefully not million-dollar-question, is "How much are these 1/1 NFTs going to cost?". Based on the provenance of the artist, we expect a minimum price of entry to exceed $10,000, and for that reason we are a bit saddened by the initial drop, as it will definitely not be accessible to all but the largest collectors. That being said, the pieces of work being shared so far are quite amazing, and as appreciators of good art, we are highly excited to watch how this unfolds.
Follow us on Social Media