Watch, wear, shop, straight from the catwalk :  IoDF are navigating fashion's steps into the metaverse, creating a vocabulary that works. 
This project democratises, and brings seamlessness to digital fashion metaverse experiences at LFW, through AR and NFTs.
BUY A PIECE OF FASHION HISTORY HERE
"We are working on projects and strategies that create a new vocabulary for fashion within the Metaverse. Making the NFT shoppable via ROKSANDA.com was a big part of the project for us, it's an industry first; A full 360, From wearing the AR digital try on at the show, to then shopping the NFT straight from Roksanda.com via clearpay, its pain-free and seamless." – IoDF Co-Founder & CEO, Leanne Elliott Young
Institute of Digital Fashion announced their 6th World's First : an NFT launch at LFW that's shoppable on a luxury brands website. Strategising, creating assets, minting and implementing on site. 
Collaborating with the London based luxury brand, ROKSANDA –  launched during London Fashion Week and sponsored by Clearpay.  
The NFT went live 21st February 2022 at 9am GMT, and can be purchased via www.roksanda.com exclusively through Clearpay.
"Working with a brand like Roksanda whose genius is so eloquent and whose work is 'art' it really does showcase the potential of digital, this isn't tech digital aesthetic, it's pure artisan and nothing less." – IoDF Co-Founder & Creative Director, Cattytay 
Watch, wear, shop; 
Watch the show, 
Wear the AR collection,
Shop the NFT.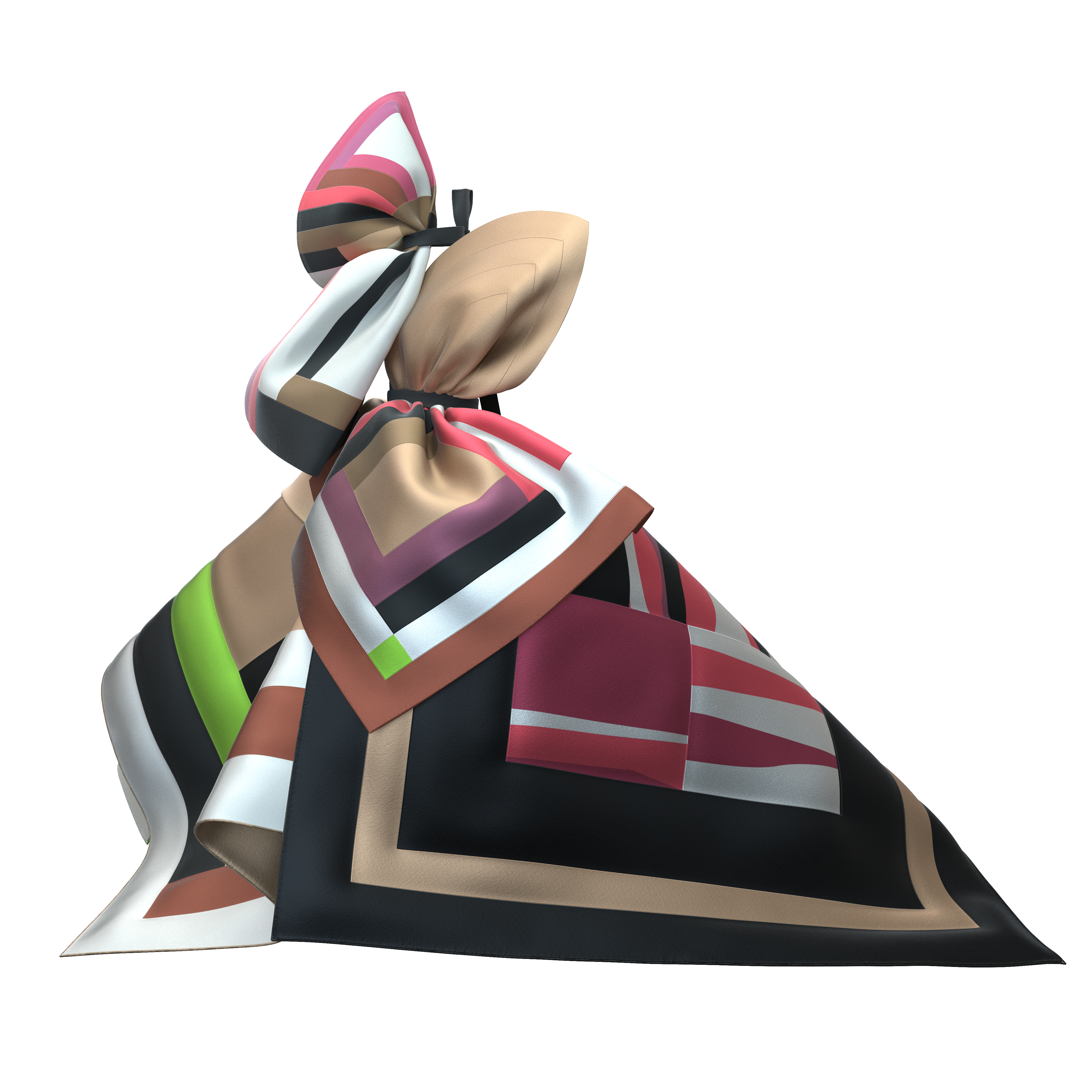 "IoDF created the vocabulary for this meta-showcase, acknowledging that "for fashion audiences and brands right now, the dichotomy between the root of entry and this new language for this crypto/ metaverse arena is problematic." – IoDF Co-Founder & CEO, Leanne Elliott Young 
"In a space that's predominantly male led, it's great to step into this metaverse arena and create a world's first NFT experience for ROKSANDA as well as an AR wearable to sit alongside and further push for wider accessibility across the fashion industry." – IoDF Co-Founder & Creative Director, Cattytay 
Live at the Tate Britain we witnessed the artisan of two ateliers combined at ROKSANDA's 12pm show on the 21st February. The finale show look of the collection was translated and amplified into augmented reality by IoDF. The IRL dress is never going into production, conveying the scarcity of this moment. 
 "We really got to delve deep into Roksandas's creative realm, Roksanda was designing beyond the 'physical parameters', it was wonderful to explore that for the AR and NFT collaboratively, two ateliers together IRL x URL." – IoDF Co-Founder & CEO, Leanne Elliott Young
"It was a real back and forth between Roksanda's team and our team. We worked late into the night bouncing ideas around and pushing the possibilities." – IoDF Co-Founder & Creative Director, Cattytay
This AR has two functions, it was worn by guests as an AR try on, as well as acting as an art piece, you can place the garment in situ and walk around and see the artisan up close. Very apt that the show was at the Tate Britain.
Weaving IRL x URL in unison, the project occupied traditional campaign sites, the billboards are scannable, activating the AR digital try-on; the finale look from the show. Locations include; London from Notting Hill Tube Station to Shoreditch' Redchurch Street. 
This experience marks the first time an NFT has been shoppable on a luxury brand's website in pounds, rather than in cryptocurrencies such as Ethereum (ETH). Available to purchase from 9am on the show day, Monday 21st February, the NFT is housed on the Polygon blockchain. 
"IoDF chose this preferred blockchain as many of the ROKSANDA NFT owners will be first time blockchain users, and an environment such as Polygon's which is home to many users and well known projects including Sandbox and Decentraland, making it one of the best platforms to familiarise themselves with." – IoDF Co-Founder & Creative Director, Cattytay
There are tiered systems in place for the NFT as IoDF and ROKSANDA wanted to enable a wide demographic the opportunity to be involved in this metaverse moment, full breakdown as follows: 
£25 for one of 500 3D garment renders

£250 for one of  250 3D animated garment renders

£5,000 for one of 10 3D animation renders, including further utilities such as the software files used to create the digital version of the dress are provided, allowing the buyers to wear the garment in the metaverse.
"This digital garment pushed the boundaries of Roksanda's creative imagination. Designing with digital in mind first was a first for Roksanda, allowing their imagination to run wild, whilst IoDF made sure to bring these creative dreams to life with our atelier." – IoDF CEO & Creative Director, Cattytay
Follow us on Social Media