Featured NFT by artist Kaneda who created minted Abstract Kanye for Mal from NFTCulture
"STOP ASKING ME TO DO NFT's I'M NOT FINNA CO-SIGN … FOR NOW I'M NOT ON THAT WAVE I MAKE MUSIC AND PRODUCTS IN THE REAL WORLD"  – Ye
Kanye West is a celebrity who has had a major impact on society and culture.
West's story is one of the most compelling in the world of entertainment. His rise to fame has been nothing short of meteoric, his albums have sold millions of copies, he has won 21 Grammys, and he has collaborated with many of the most important artists in music today. He is also an outspoken activist for causes such as police brutality, racism, and President Trump.
West's celebrity status gives him the ability to influence people in different ways. For example, some celebrities are able to use their fame to promote products or services while others use it to promote social issues that they care about deeply.
In the most Ye way possible he turns his response into beautiful art.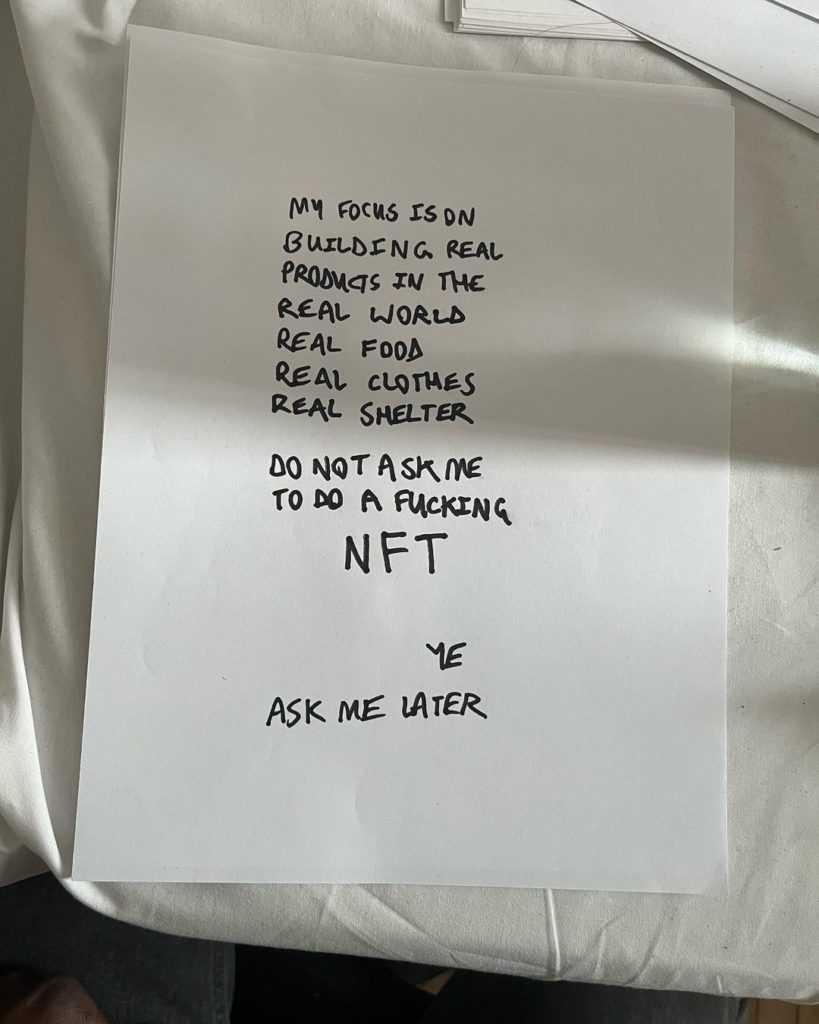 Follow us on Social Media