WarpSound is the collective started by our virtual artists Nayomi, DJ Dragoon, and Gnar Heart. It is a home for anyone + everyone who loves future music, culture + generative art.
As the story goes, one night while the WarpSound crew — DJ Dragoon, Nayomi + Gnar Heart — were experimenting with conjuring music together, their machine interfaces transporting them to an otherworldly sonic place, something glitched.
The lights flickered as they were knocked to the floor of their warehouse with a heavy thud.
Rubbing her temple, Nayomi stood up, sensing a disturbance in the energy around them. She was hearing things… a ringing in her ears, yes, but also… it was almost as if she could hear thousands of… Goons, Gnars, and… herselves!? She didn't understand.
It seemed like a warped daydream, but it was deeper than that. It felt like they were out there, somewhere…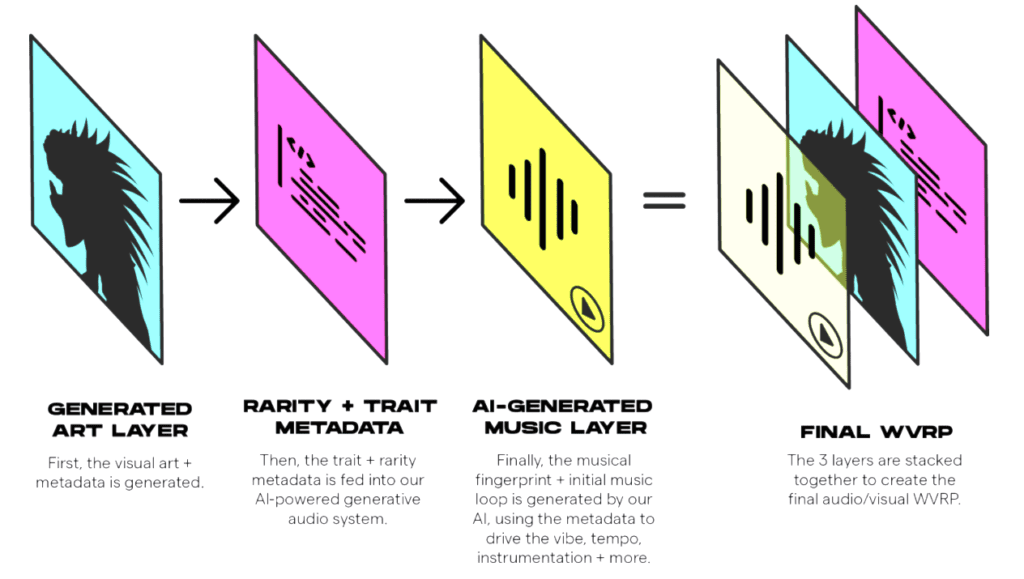 The Technology
Authentic Artists' proprietary, AI-driven generative music platform delivers fully-dynamic original music and customizable interactive live performances in real-time.
From the ability of our AI to generate original music 24/7, to fully customizing a virtual artist's audio fingerprint or easily streaming music/audience-reactive interactive live performances, we believe we are at the dawning of an entirely new paradigm in music, synthetic artistry and human x machine collaboration.
---
Warpsound artists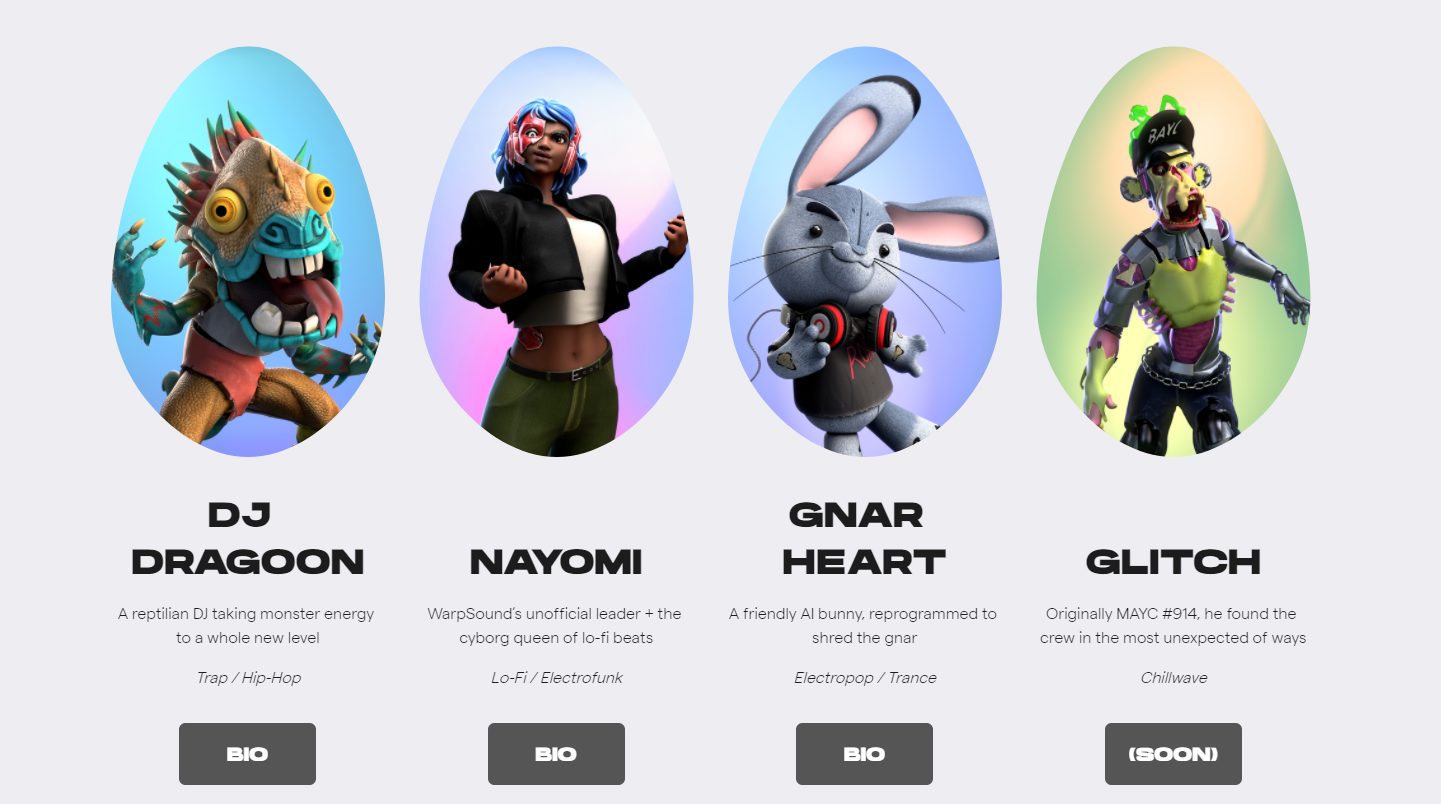 DJ DRAGOON
A reptilian DJ taking monster energy to a whole new level
One day Experiment 2029 was just another half-human, half-iguana undergoing medical experiments. The next he had escaped his cage and, fueled by exposure to booming music and Monster Energy drinks, joined the human world as DJ Dragoon. Still hunted by the lab he escaped from, he only finds release for his boundless energy in the DJ booth and emerges every night to crush beats as hard as he crushes energy drinks.
NAYOMI
WarpSound's unofficial leader + the cyborg queen of lo-fi beats
Nayomi was just another music-obsessed, awkward teen with a dream – to become one with the music she loved so much. After sneaking into a transhumanism research facility and putting herself through an experimental neural-AI procedure that merged her brain with the entirety of recorded music, Nayomi emerged as the world's first Lofi-loving cyborg. Now, she lives to play music as chill as the coolant surrounding her wiring.
GNAR HEART
A friendly AI bunny, reprogrammed to shred the gnar
Gnar Heart began as just your run of the mill, AI-powered, animatronic bunny created to back up a K-Pop group. But when his AI evolved into full blown consciousness, he knew he had to strike out on his own and bring his passion for finding the perfect groove to every crowd.
GLITCH
Originally MAYC #914, he found the crew in the most unexpected of ways
Follow us on Social Media