Setting the Stage for a Digital Revolution on October 27th
Sensorium Corporation is thrilled to present a groundbreaking digital experience featuring none other than electronic music titan Carl Cox. Scheduled for an epic launch on Friday, October 27 at 7 p.m. GMT, this world premiere of a 30-minute digital extravaganza is not just another virtual concert. It's an immersive odyssey named "Intermundium," a term that signifies the ethereal space between worlds or dimensions. Accessible at zero cost, the event promises to be a revolutionary leap in the domain of virtual performances, inviting global audiences to partake in this sensorial feast.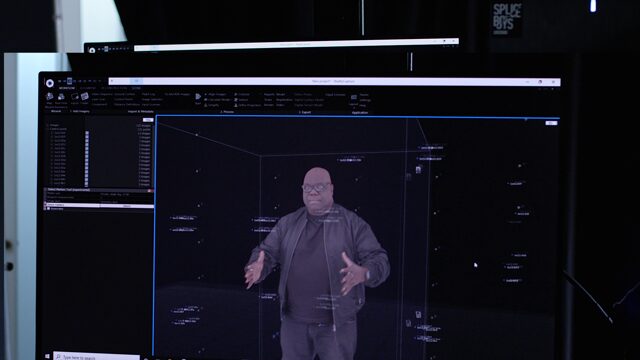 Carl Cox: The Trailblazer of Electronic Music
For those who have been a part of the electronic music landscape, Carl Cox needs no introduction. He's not just a DJ; he's a phenomenon. With roots that stretch back to the nascent days of acid house and techno, Cox has been a luminary lighting up the global dance floors. His iconic releases such as 'F.A.C.T' and 'Electronic Generations' have set unmatchable standards in techno. Whether it's his wizardry on the turntables, his pioneering live performances, or his role as a label owner, producer, and remixer, Carl Cox has been an unstoppable force of innovation. It was, therefore, a no-brainer for Sensorium Galaxy to choose him for this monumental endeavor.
Sensorium Galaxy: A Metaverse of Infinite Possibilities
Sensorium Galaxy is not your average virtual world; it's a sprawling metaverse designed as a constellation of diverse digital universes. PRISM serves as the nerve center of Sensorium Galaxy, dedicated exclusively to electronic music. Here, avatars of real-world and virtual DJs spin their magic, creating a perpetual rhythmic cosmos. The Intermundium show is envisioned to resonate with the unique features of the PRISM world. It allows the digital avatar of Carl Cox to manipulate the environment with his tech-house beats, from controlling volcanic eruptions to constructing gigantic extraterrestrial concert modules, thereby immersing the audience in a dance that transcends dimensions.
Bridging Realities: The Philosophy Behind Intermundium
"Pushing boundaries and sharing the love of music have been my life-long passions," remarked Carl Cox, elated about his virtual avatar. "This digital realm allows us to extend these experiences beyond geographical confines." Sasha Tityanko, Deputy CEO and Art Director of Sensorium, further expanded on the concept, citing the Uncanny Valley hypothesis to discuss how Intermundium seeks to blur the lines between reality and digital existence.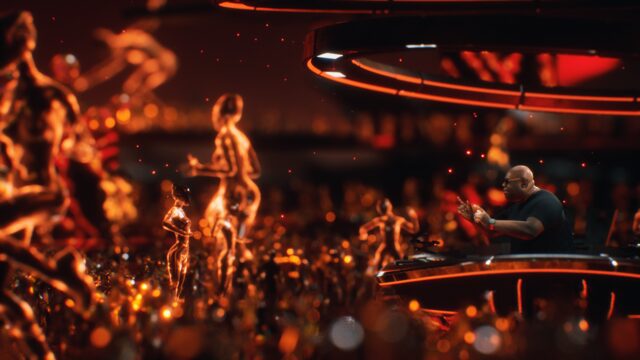 The Tech Behind the Magic
Sensorium Corporation doesn't just talk tech; it breathes it. From extended reality (XR) and artificial intelligence (AI) to Motion Capture and the Unreal Engine, Sensorium employs cutting-edge technologies to bring this spectacle to life. "We aim to make VR and XR an integral part of daily life," said Vladimir Kedrinsky, CEO of Sensorium. With Intermundium, the company extends its tech arsenal across multiple platforms, ensuring that everyone can experience this new age of digital concerts, whether on a mobile phone, laptop, or through a full-fledged VR setup.
Access to Intermundium's world premiere is free and will be available across multiple platforms: Sensorium Galaxy Website (2D Stream), YouTube (2D Stream), App Store and Google Play apps (2D Stream), and Steam (Full-fledged VR).
Last Words from Carl Cox and How to Join
Carl Cox emphasized the importance of inclusivity in this venture. "The idea is to bring people together, to let them have their unique experiences without imposing any barriers," he said. And thus, the show is free for all, accessible across various platforms including Sensorium Galaxy's website, YouTube, App Store and Google Play apps, and Steam.
In a special collaboration, the VR-360 version of Intermundium will exclusively be available on the PICO Store for an entire month, ensuring an unparalleled immersive experience. Additional platforms for the fully-fledged VR environment will be announced soon.
TL;DR
Carl Cox is set to make his virtual debut in Sensorium Galaxy with a revolutionary 30-minute digital performance named Intermundium. The free-to-access show aims to blur the lines between reality and the digital realm, backed by cutting-edge technologies like XR, AI, and Motion Capture.