The lone emperor on his marble throne, gazing into the distance. 
The jolly fool, forever lost in memories of past pleasures. 
The grey-horned devil, reigning over his cult following. 
Welcome to the world of Parable. 
Inspired by the classical and iconic tarot imagery, Parable offers a fresh, more colorful, and more inclusive take on established motifs. Every Parable is unique and packed with mystery and meaning.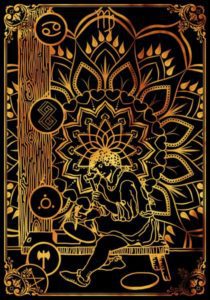 What is the Parable launch date? 
Parable officially launches on August 30 on OpenSea! 
It took our team half a year of hard work to arrive here, and we can't wait to finally share our project with the world. 
How did you come up with the idea for this project? 
We loved the touch of mystery of early NFT projects like Hashmasks and found ourselves staring at their art for hours on end. We wanted to recreate this feeling, but also elevate the level of detail and interactivity. The style of our project had to be recognizable while staying open for interpretation. After we found our trusted team of artists who could fulfil that vision, Parable was born. 
What makes Parable unique? 
In contrast to the current abundance of profile picture centric NFT projects, Parable goes its own way. The Parable artwork offers 33 different motifs, each with multiple traits like heads, items, headgear, pets, symbols, foregrounds, backgrounds and many more. Combined, they create rich and highly detailed scenes with deep meaning. And it doesn't end with the unique art style. The mysterious Parable treasure hunt is a complex set of riddles, baked into the NFTs, with it's own story behind it – but we have to stop here, it's up to the community to uncover it! 
How big is the team and what are their roles?
Our team is made up of four friends and puzzle-enthusiasts that share the dream of elevating NFTs to the next level. 
Nik ("Parable Magician"); Founder, Blockchain & Smart Contract engineer, Art Algorithm, Riddler 
Jay ("parable_dxy"); Founder, Team Manager, Art Algorithm, Riddler 
Aiden ("Parable Knight"); Public Relations & Social Media 
Liz ("Parable w1tch"); Artist Relations, Translations 
What is the price? (Why is that price fair?) 
The first 1000 Parables are free! After that, the price will slowly increase, starting with a segment of 0.02 ETH and averaging at around 0.15 ETH. We also have a special offer available where you can mint four Parables and get one for free. 
We want to reward our early supporters with the opportunity to get their Parables at a crazy cheap price. Additionally, we want to give individuals with a tight financial situation the chance to still join our community. 
Considering the diversity of our artwork, as well as the time and effort spent on creating a project of this size and depth, we believe our price is quite competitive. Furthermore, Parable owners enjoy full commercial usage rights to their artwork. For example, collectors could even create and sell their own Parable card decks or T-shirts. 

What is the Mint Size? 
There will be a total of 42,000 Parables available. This is to account for the higher number of different motifs that are featured and to allow more collectors to join the Parable community in this growing NFT market. 
(Are there any mechanics we should know about?) 
How does the naming system work? 
Parable collectors can give their Parables unique names on-chain. This adds interactivity and allows collectors to bring their own inspiration and creativity to the artwork. By choosing a name, collectors can share their interpretation of the artwork with the world. A good name can shape the meaning of the art and add value to the NFT.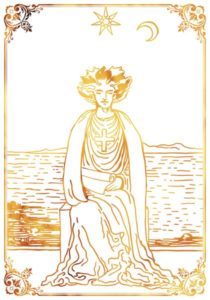 What is the Parable Treasure Hunt?
Parable features seven treasure hunts with on-chain community rewards. We have hidden thousands of clues in the parable images for collectors and treasure-hunters to discover. We don't want to spoil too much, but at some point you might even uncover special Parables inside of other Parables. That is, NFTs hidden within NFTs. 
The mysterious clues of the Parable treasure hunt are an additional layer of scarcity. Not all Parables have clues and all clues are different. Does your Parable have one? And if so, will you uncover it? 
Where can collectors learn more? 
Website: https://ParableNFT.com 
Twitter: https://twitter.com/ParableNFT 
Discord: https://discord.gg/zZ2G9Xt64j
Follow us on Social Media