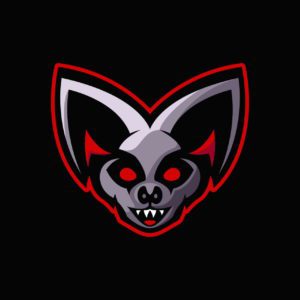 Transylvania, October 21, 2021 – The Sneaky Vampire Syndicate ("SVS") has launched the minting of 8,888 Bat Companion NFTs following the successful launch of Generation 1 Vampires that generated over US$35 million of sales in its first week since launch. 
This is the second release of hand-drawn artwork under the SVS project from @Migwashere, one of the artists behind the immensely popular Bored Ape Yacht Club project. 
The Bat Companion claim allows the free minting of one bat per Vampire and opens up at 1 PM EST Thursday the 21st of October. The claiming period will be live for 7 days until 1 PM EST on the 28th. Holders can also check if a bat has been already claimed against a particular vampire using its unique ID number. Bats that are never claimed will forever be lost, without an accompanying owner. 
The SVS DAO and 35,000+ strong Discord community also voted for an increased trait carry-over from Vampires to bats of 15% which means that holders still have a high chance of minting a bat with rare traits despite owning a more common Vampire. Further, the team is releasing 8 unique 1/1 bats for the community in addition to the existing 16 uniques that will be provided to the unique Vampire and 'Bat-head' Vampire holders. 
The pre-reveal stage will last 72 hours, with the full reveal of the bat artwork at 1 PM EST Sunday the 24th of October. The SVS team will be routing the metadata through its centralized servers at first to prevent leaking metadata of unclaimed bats. Similar to Generation 1 Vampires, the team will be open-sourcing the metadata generation script for full transparency. After the claiming period is closed; all metadata will be moved to IPFS for decentralization. 
The Bat Companion release marks the end of SVS' Roadmap 1 and the exciting start of Roadmap 2, with Generation 2 female Vampires lined up as the first deliverable. There will be a total supply of 11,111 Female Vampires, 8888 reserved for OG Generation 1 Vampires. SVS' Lead Developer Woof said: "We're glad to have finished our roadmap with such a great community; to be able to reward them with another great piece of art done by Mig for just holding onto their Sneaky Vampire is very exciting for our team." 
Although Generation 1 Vampires and the Bat Companions exist on the blockchain, the SVS team is focused on delivering real-world utility for the community primarily through the use of its recently launched $BLOOD utility token. Vampire holders are able to stake their Vampires and in return for doing so, they will receive 3 $BLOOD daily. Bat Companions will also be able to be staked with a return of 1 $BLOOD daily.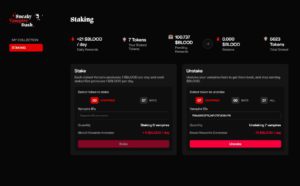 Moving forward, $BLOOD will be the focus of all aspects of SVS, with aims to continue to add functionality that will make use of the utility tokens for: 
Access to purchase an

exclusive registered & private label SVS champagne

created with master champagne connoisseur Shammi Shinh in 2022; 

Exclusive SVS items/perks in the MetaVerse; 

Swapping $BLOOD for fractionalised ownership in Vampires purchased using royalties from the bat sales and decided on by the SVS DAO; 

Discounted minting of additional Generation 2 Female Vampires; 

Breeding between Generation 1 and Generation 2; 

Access to real-world events and product releases; 

Plus lots more! 
This also follows massive SVS QR Code billboards appearing in Times Square ahead of the NFT.NYC conference, along with an SVS branded digital billboard truck roaming New York City. Get ready for Vampires and Bats to take over this Halloween… 
Sneaky Vampire Syndicate is a proudly independent NFT project and a collection of 8,888 unique Sneaky Vampires living in the lair as well as eternally on the Ethereum blockchain and hosted on IPFS. Each Vampire remains unique and is hand-drawn with its own characteristics and expressions by ex-BAYC artist Migwashere. Each Vampire token allows the holder passage into the realms of The Syndicate. From the outset, The SVS team has continued its vision of constant innovation and to make all aspects of the project as fair as possible. The aim was for as fair distribution as possible, with no bots, minimal whaling and no gas wars; and to give new holders a high chance to be able to get their hands on a Sneaky Vampire.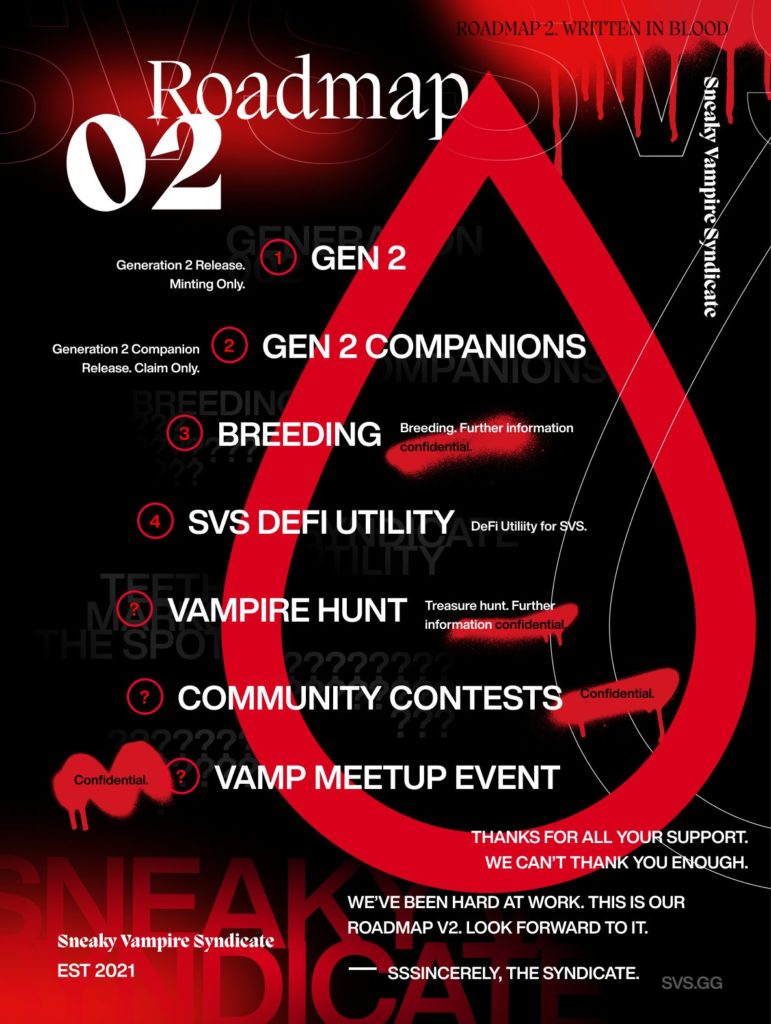 Further Reading: 
https://medium.com/@svswoof/mitigating-gas-wars-bots-and-network-congestion-for-ethereum-nft-projects-6cdba15b91a4 https://medium.com/@svswoof/provably-fair-off-chain-generation-of-metadata-using-block-hashes-f4146eeedca5 
Follow us on Social Media