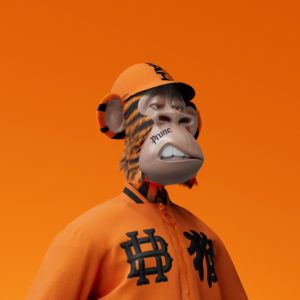 Welcome to HAPEBEAST. It's good to see you. We hope you're Haped. We love PFP projects. We'd like this to be something bigger. You'll find out more about that when our site launches on 29th. Be patient.
About The Team: HAPEBEAST was founded by renowned digital artist Digi, a.k.a. Matt Sypien, founder of Digimental Studio London. These are his HAPES, soon to be yours. Look after them. https://twitter.com/DigimentalLDN
The roadmap, world and utility is led by thoughtful internet ghost and game designer trou. He wants to bring apes together. All of them. https://twitter.com/_trouvelot
Strategy, community and marketing comes from internet of things mastermind JustCarl. He'll take good care of you, whichever tribe you're from. https://twitter.com/TheCarlbrutal
Finally, code and contracts are down to rick, our head of tech. When he types, computers listen. So do HAPES. https://twitter.com/rickeccak
When will I be able to mint? The official date is January 19.
We plan to begin minting at 18:00 GMT on Wednesday, 19th of January.
Alphas will mint one HAPE each to test the contract a couple of hours before minting opens to people on the HAPELIST.
Will there be a pre-sale event? You tell us. We're building a community. There will be a whitelist for early supporters of the project but we want to avoid the problems other projects have had with bots and be fair and equitable to everyone. We'd appreciate your thoughts; put them in feedback channel.
Will there be giveaways? Sure. We're Hapes, not monsters. Stay tuned.
What's THE HAPEWALK? Be patient, friends.
What's Next? Our site and roadmap launches on the 29th of October. Before (and after) we will be active on discord and on Twitter, sharing more visuals, dropping giveaways and listening to you, the community. Stay Haped. #HAPEBEASTG.
REVEAL
We know most of you know this, but the placeholder image you see on OpenSea isn't your HAPE: it's 100% intentional and nothing to worry about. We'll tell you the date and time for the reveal (and our reveal party?) in a later announcement.
Follow us on Social Media