Collect generative NFTs, get early access to community curated launches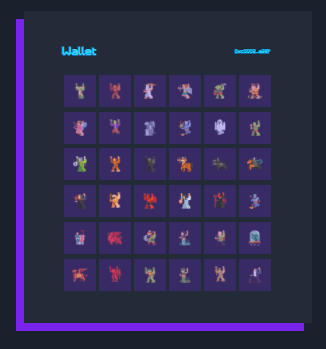 Entities DAO exists to make being a successful NFT artist and/or collector easier and more accessible. Our goal is to improve the NFT space by uplifting and assisting the best artists and attracting the most savvy collectors. It is an incubator and launchpad for artists to build and deploy large generative NFT projects with a custom ERC-721 smart contract using code-free tools. It is also a platform for collectors to get early access to quality, community curated NFT launches among many other perks. The DAO tokenomics, utility, and governance is the cherry on top for both artists and collectors. 
We aim to provide artists with the tools and audience to successfully launch generative projects, and to provide collectors with the best launches from top notch upcoming and established creators. 
What is the projects launch date? 
Wednesday September 1st, 2021 at 2pm EST. 
How did you come up with the idea for this project? 
One developer conceptualized and created the builder and deployment tools. Since then a few extra team members have jumped on board to help shape and guide the vision and launch for
the DAO. 
What Makes this project unique? 
It is the first and currently only platform for artists to build and deploy generative NFT projects with a custom smart contract without developers. 
How Big is the team and what are their roles? 
What is the price? 
0.1 ETH ea 
Why is that price fair? 
We're making the builder tools on our platform free for creators to use and submit collections, no token required. We believe this alone would be worth the value we're asking for the MultiPass. The MultiPass gets you early access to what could become a massive community of communities jam packed with different kinds of utility, tokenomics, and governance. 
What is the Mint Size? 
10,000
Are there any mechanics we should know about? 
There will be burning, staking, and governance possibilities with the MultiPass. As well as early access to upcoming collections launched from the Entities DAO. 
How can collectors learn more about this project? 
Website: https://entities.wtf 
Twitter: https://twitter.com/entitieswtf 
Discord: http://discord.gg/tUqtpjsc3j 
*Disclosure: NFTs from this project were given to NFTCulture to promote this project and to use as giveaways.
Follow us on Social Media