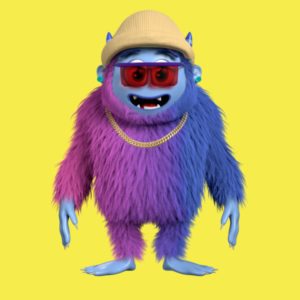 Today is the day, the Super Yeti NFT project launches at 3:00pm ET.  The attention this NFT collectable project has received is unprecedented.  Over the last 4 days, the hype around Super Yeti's has reached critical mass.  The first sign of this pandemonium was the fact that the project sold out days before the launch.  To put things in perspective (and it feels like the market has changed a lot in a very short time) the Bored Ape Yacht Club NFT project was fully launched and supply was readily available for a few days before hype drove the eventual sell out.  On top of this project selling out (Each Yeti was initially priced at a not cheap .1 ETH) The prelaunch floor for the yetis catapulted above .18 ETH to over .20 ETH for a period of time. The market eventually cooled mildly but the prelaunch floor has stabilized between .17 and .18 ETH.  Even at this price, the entirety of the project from a monetary standpoint will be seen as a success.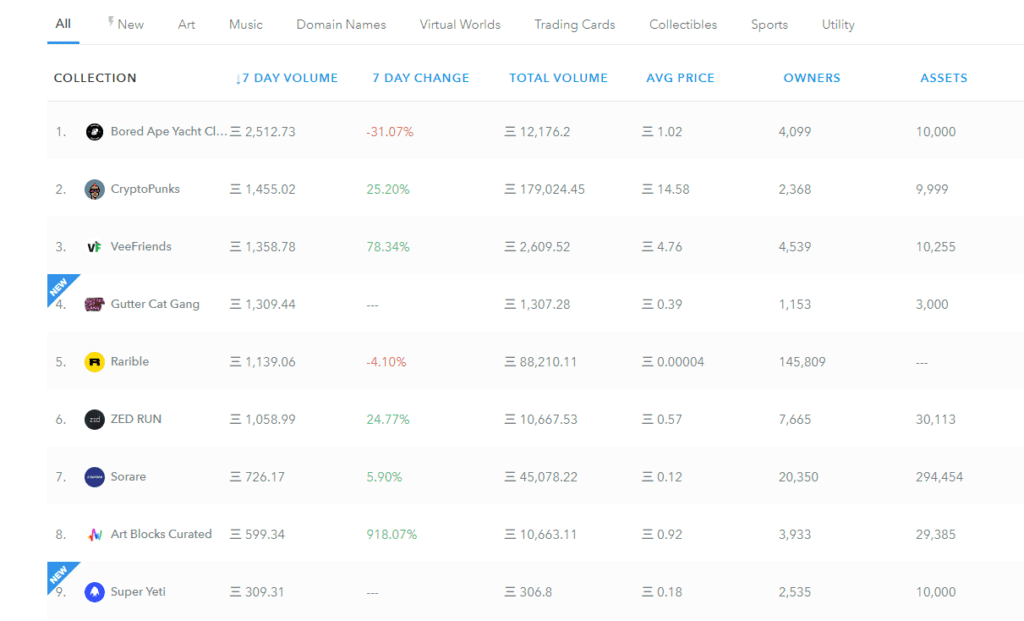 Super Yeti NFT Pre Launch Numbers
As of this writing the numbers for the Super Yeti Project are staggering.
OpenSea NFT Volume: 309.31 ETH (After Market Sales) Equating to over 30% Return on top of initial launch sales
Average Price .18 ETH (80% Growth)
2,535 Owners. This is important because it took the Bored Ape Yacht Club much longer to reach > 1000 individual owners. and 1/4 of the project is owned by at least 1 different owner
Top 10 OpenSea Project Pre Launch
Super Yeti Project sold out in 4 Days
Super Yeti NFT Details
The goal of the Super Yeti project launched during the collectable NFT craze of 2021.  While this may not be a bubble, these collectables appear to have all the signs of a bubble and unless new money comes in to support these types of projects, we suspect the majority of "common" collectables across all of these projects will eventually crater.  The highly rare items should retain value, but collectors should be informed and cautious and knowledgeable about these projects and the risks associated with them.
Super Yeti Video Game
The ultimate goal of this project is to begin funding an NFT lead metaverse video game. Likely with additional IP, collectables, and media attention.  The game will be designed as a play-to-earn concept where the Yetis each own land, can breed, compete in mini games and more.  They describe their metaverse as the Yetiverse and have announced an incredibly aggressive release date for early 2022.
Super Yeti NFT Contract
Like the majority of these types of projects, the Super Yetis are created on the standard ERC-721 contract and leverage IPFS to store files.  There has been some recent controversy around contract types being leveraged to mint collectable projects, but the Super Yetis are being minted on the industry standard for these types of collectables.
Super Yeti NFT Concerns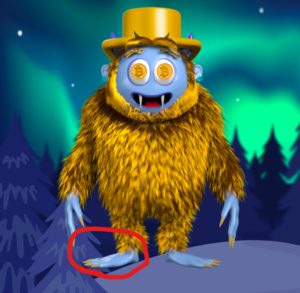 With all of these projects there are concerns collectors should be aware of.  First, the aforementioned possible bubble could burst at any time. During this project, or a future date.  The current price floor may be impacted by events outside of this project alone.  Collectors should be aware of these issues.  Second, The project appears to have been launched incredibly quickly.  There were limited options in the initial discussions on various Discord channels and clubhouse.  The Devs took feedback from industry insiders and have committed to incorporating enough customization of elements to introduce rarity attributes unique enough to support a 10,000 collectable drop. Finally, There are some areas that the Yeti NFTs could use a bit more polish.  The most common example is the Yeti examples on a background where the foot appears to be floating.  This could be a gaffe introduced for promotional purposes, but it does cause a bit of concern.
Super Yeti Tin-Hat Theories
As the collectable craze continues to reach fever pitch and more and more wealthy benefactors enter these projects, there have been unsubstantiated rumors that this project may be the brainchild or at least backed in part by a major celebrity that will be revealed at a future date in order to allow the project to be successful on its own merits.  With so many pseudonymous actors entering the NFT space we assume its only a matter of time before something like this actually happens, but we doubt that it is with this particular project.
Final Thoughts
As with all projects. First ask yourself if you love the project, collectable, or art. We recommend nobody buy anything they don't love and the safest thing you can do is only invest in projects you're a fan of and dont intent to flip. Ask yourself "would you want this collectable even if the project tanked (because 99.9999% inevitably will)".  Like other recent bubbles in the NFT space, these projects will likely pop in the near future before the market resets, lessons are learned, and more utility is introduced into the space.  all that being said…
We like the Yetis!
Although we are skeptics at  heart, numerous contributors within the NFTCulture family have invested in the Yeti project. Some of those investments have been speculative, but most that invested in more than one intend to hold at least one within their collection.  This is a fun project and we look forward to watching their continued success.
Follow us on Social Media