The summer just got a lot cooler as rap legend Snoop Dogg teams up with Happi Co. to bring you the ultimate frozen treat – Dr. Bombay Ice Cream. Named after Snoop's very own NFT character, this delectable ice cream is set to hit the shelves of 3,500 Walmart stores on July 24th, and you won't want to miss out!
A Flava-Filled Experience
Dr. Bombay Ice Cream offers a nostalgic and unique experience with seven mouthwatering flavors to choose from. Whether you're craving the indulgent Bonus Track Brownie, the creamy Cocoa Cream Cookie Dream, or the zesty Iced Out Orange Cream, this ice cream collection has something to satisfy every palate. The enticing lineup also includes Rollin' In the Dough, S'more Vibes, Syrupy Waffle Sundaze, and the refreshing Tropical Sherbet Swizzle.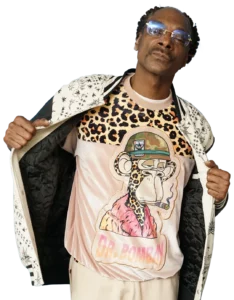 Snoop's Passion for Ice Cream
For Snoop Dogg, ice cream is more than just a snack; it's a way to unwind, relax, and find happiness. He has poured his heart and soul into perfecting these seven flavors and can't wait for his fans to savor the creations. Dr. Bombay himself, Snoop's NFT character, is the face and persona of this brand, representing a symbol of West Coast culture and embodying the essence of Snoop's life journey.
A Lifestyle Brand on the Rise
Dr. Bombay Ice Cream is the flagship product line of Bosslady Foods, the visionary parent company born from the partnership between Snoop Dogg and Happi Co. Their commitment to crafting snacks that allow fans to indulge and unwind shines through in every delectable spoonful of this ice cream. Snoop Dogg's unparalleled expertise in flavor curation is evident in each flavor, making it more than just ice cream – it's a lifestyle.
Authenticity and Partnership
Happi Co., a company focused on revolutionizing the consumer experience, joins forces with Snoop Dogg to create an authentic and delightful ice cream collection. Their shared core values and brand vision are key ingredients for a successful partnership. Together, they infuse Dr. Bombay Ice Cream with expertise and passion, ensuring an unparalleled frozen dessert that exceeds all expectations.
Where to Find Dr. Bombay Ice Cream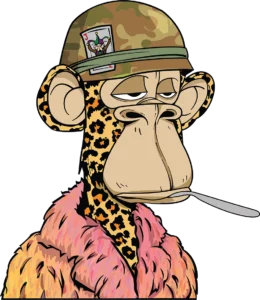 Starting from July 24th, you can find Dr. Bombay Ice Cream in 3,500 Walmart stores nationwide. But the icy goodness won't stop there. In the following months, Dr. Bombay will be available in other retailers like Winn Dixie, ShopRite, Albertsons/Safeway, and Gopuff.
Find Your Flava and Free Your Mind
Dr. Bombay Ice Cream promises a journey of indulgence, a tribute to the past, and a celebration of modern-day art and culture. Snoop Dogg's dream of an ice cream shop might be a bit far off, but you can taste the joy and passion in each scoop of Dr. Bombay Ice Cream.
For more information and to stay updated on expanding retail locations, visit www.drbombaysnax.com and follow Dr. Bombay Ice Cream on socials at @drbombaysnax.
About Bosslady Foods and Happi Co.
Bosslady Foods is the visionary parent company behind Dr. Bombay Ice Cream, a result of the innovative partnership between Snoop Dogg and Happi Co. Committed to providing snacks that allow fans to unwind and enjoy the moment, Bosslady Foods is dedicated to delivering an unrivaled flavor experience.
Happi Co. is a trailblazing consumer packaged goods company that revolutionizes the consumer experience. With a mission to create authentic experiences and innovative products that amplify the modern lifestyle, Happi Co. aims to set new standards in product development and partnership in the CPG industry.
Experience the flava-filled world of Dr. Bombay Ice Cream and embark on a frozen treat journey like no other!
Follow us on Social Media