Where are you from? (Provide a little bit of your background, have you moved etc)
I'm from New Jersey USA but I've been traveling for the passed 10 years as a photographer and have been to 45 countries .
Can you tell us about your background and what lead you down the path to becoming an artist and ultimately experimenting with NFTs?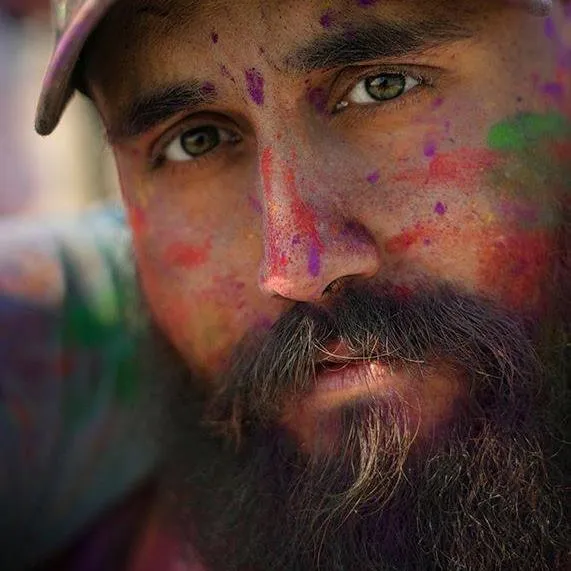 Traveling and living in 4 countries in the passed 10 years I started to document my travels through photography. After establishing a presence through Instagram a lot of my family and friends inspired me to look into NFTs as a way to show my art to a wider audience. 6 months ago I decided to mint my first collection which was a series of photos from Cuba, I generated 6 Eth volume in 6 months and sold 48 NFTs so far.
When did you mint your first NFT? What platform did you choose and why?
6 months ago I minted my Genesis collection which was a series called Cubano Streets. I used opensea to mint my first collection,now I am on multiple platforms such as foundation and know origin.
Can you tell us one thing you cannot live without? (and why)
I cannot live without the flexibility to travel. It's a necessity for me and a huge part of keeping myself happy and balanced. I literally can not stop learning from travel experiences, it's the only thing that motivates me to keep creating.
Who is your favorite artist(s) (Non NFT)? What about their style resonates with you
Fan Ho was a Hong Kong based photographer from the 60s , his way of capturing light and shadow through film photography was absolutely amazing. He's my favorite artist and being that I lived in Asia for 10 years his photos really resonated with me.
Who is your favourite NFT artist? What makes this artist unique?
Ali Sabet is my favorite NFT artist, his style is so vibrant and his workflow is so fluid. Watching him create is therapeutic. He's also one of the nicest people in the space. Hes unique in the sense that even though he's had tremendous success he will still take your calls or jump into a space with you and share knowledge. He's a down to Earth genuine artist .
What made you pursue NFT art?
I've always been in crypto learning about the new technologies being created on the blockchain. When NFTs came around I immediately knew this was an opportunity to get my art out there for people to see. It wasn't until a friend of mine pushed me to mint my first collection and had the patience to curate it thoroughly.
What is the one NFT you wish you had purchased but missed out on
Bored Ape and Mutant Ape yacht Club
If you could travel anywhere in the world where would you go? Why this location?
Well this question is interesting as I made a life out of traveling and have been to 45 countries so far, however for me my top destination has always been Mongolia, Georgia and Armenia. I love history and these places historically for me are a dream. I want to live amongst the nomads on the Mongolian Steppe and experience their lifestyles living in yurts. Documenting them in photojournalistic way. The landscapes in all those places are very motivating for me to create.
What are your other passions besides art? Why?
I think we can confirm my biggest passion is traveling, learning new languages and experiencing history and culture . I really enjoy being outside my comfort zone because it forces you to adapt and absorb knowledge. Being abroad also has made me more aware of the world and has helped my style of art be unique compared to other artists.
Do you make other forms of art?
As a photographer I have found myself going into other mediums of art through collaboration. It's been an interesting direction to fuse my photography with other artists styles such as illustration, oil paints and digital art.
Are you self taught or trained?
Yes I am self taught, I would say for the passed 6 years I've studied basics and continued to learn more intensive strategies and skills through tutorials and other photographers
How did you come up with your specific style?
To be honest I'm still trying to figure out if I even have a style. All my art has varied in the passed years and I did it on purpose because I rarely do things exactly the same. My art is inspired by my location so I'm never keeping the same theme. Maybe my audience can tell me if they can find a style in my art eventually.
How has your style evolved over the years?
I've experimented a lot in the last few years, tweaking a lot of how I understand color grading combinations and what I want the focus of my art to be. I started out as a drone photographer focusing on landscapes and now I am doing for story telling photojournalistic work that empowers change focusing on history and culture.
What is coming in the near future?
I'm working on some amazing collaborations with some great artists including my favorite artist which I'm really excited for. I'm also planning on making another move either to Latin America or Asia.
If you could collaborate with one artist who would it be? (and why)
Wow what a question because I've already begun collaboration with that artist but let's keep it interesting here. If I were to choose another artist to collaborate with now I would go with Michael Yamashita . He's a new Jersey native like myself I believe I could learn a lot from him as he's an experienced photographer specifically with national geographic which is a goal of mine to be in.
What was your greatest failure and what did you learn from that?
My greatest failure was probably not getting into NFTs sooner but time in the market and patience is key in this space for sure. I've had a lot of success even in a bear market so I'm looking forward to the next cycle. We have to realize that we're all artists even before NFTs so our failures should just be inspiration to continue creating.
How much did it sell for
The last NFT I sold was my highest sale which was 1.666 Ethereum
Do you have any upcoming drops?
Yes I am currently in the process of getting on to super rare. Once that happens I will be dropping a very important collection to me.
Link to Website
Social links and NFT marketplace links
https://lynkfire.com/rovingrivera
Anything else you'd like to share?
Thank you so much for the opportunity to be seen. Exposure for artists is more important than sales in my opinion and thank you for this platform to be acknowledged
Follow us on Social Media