Celebrated multimedia artist Rhymezlikedimez, also known as Robin Velghe, has taken the art world by storm yet again. Fresh off his first-ever animated short film collaboration with the iconic Erykah Badu on "Badu's Forbidden Fruits," Velghe is diving back into the digital realm. This time, he's unveiled an enchanting animated project called "Once Upon A Time In Utopia."
Crafting a Utopian Universe
In this visually arresting and intricate animation that lasts for over 50 seconds, Velghe explores the thematic elements of musician Travis Scott's album, "Utopia." Through his creative lens, the artist takes us on a surreal journey to answer the philosophical question, "What's Your Utopia?" This project is not just an isolated work but serves as an exciting precursor to an upcoming full-length animated film also titled "Once Upon A Time In Utopia."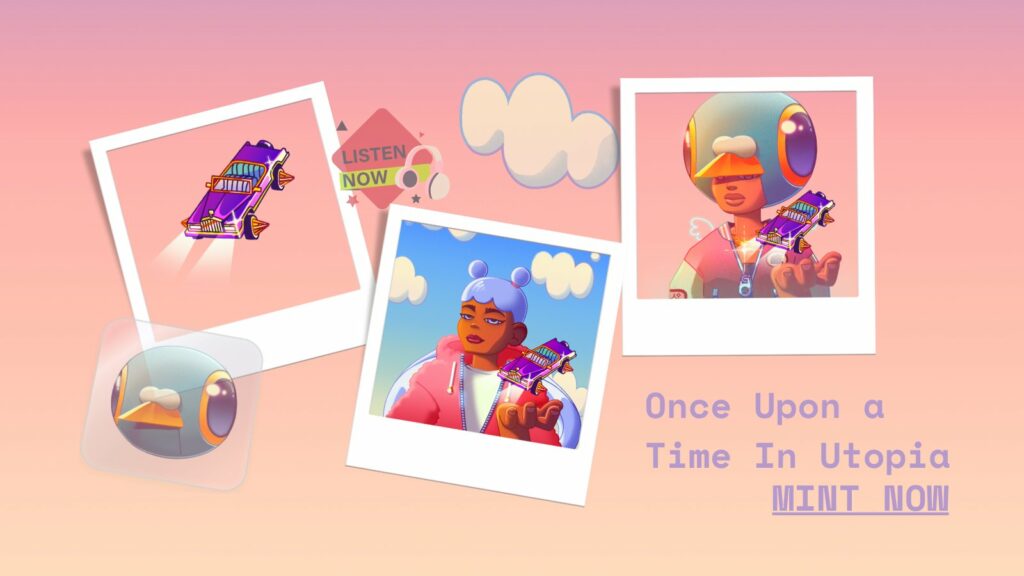 A Seamless Blend with Stapleverse SAPIENZ
One of the standout features of this release is its compatibility with Stapleverse SAPIENZ, an innovative NFT ecosystem. This adds an additional layer of immersion and interactivity, allowing owners to integrate the artwork into their digital environment.
Surprise SAPIENZ & Minting Details
In partnership with Stapleverse SAPIENZ, Rhymezlikedimez has even dropped a surprise "SURPRISE SAPIENZ" edition of this mesmerizing artwork. Fans and collectors can mint this unique NFT right now for a price of 0.003 Ethereum (ETH).
To mint your copy, head over to Manifold.
For those interested in viewing the animation, the video is token-gated and available exclusively at Bonfire.
TL;DR
Rhymezlikedimez, the multimedia artist also known as Robin Velghe, has launched a new intricate animation called "Once Upon A Time In Utopia." This captivating project takes inspiration from Travis Scott's album "Utopia" and poses the question, "What's Your Utopia?" The artwork is not only a standalone piece but also serves as a prelude to an upcoming animated film. It is compatible with the Stapleverse SAPIENZ NFT ecosystem and is currently available for minting at 0.003 ETH.
Tags: #Rhymezlikedimez, #RobinVelghe, #Animation, #TravisScott, #Utopia, #NFT, #Ethereum, #StapleverseSAPIENZ, #DigitalArt, #MultimediaArt