Peak NFT season, Azuki, Asuna, Karafuru, and more all demanding insane floors pre-reveal.  This project isnt even sold out yet and already demanding 5+ETH on the market.
Leave the drab reality and enter the world of Karafuru. It's a magical space where colors reign supreme and everyone just wants to have fun. Give it a spin and see which one of our personas you get.
These personas are your ticket into the playground with the coolest crew in town. More NFTs to drop. More mediums to come. It is a brave new digital world. Come over and play.
Official OpenSea Link
We had to make sure Furus are safe, we've reached out to Opensea to ban any collection using the keyword "Karafuru." Turns out that turned to be a mini blocker for us when we deployed our official collection from the smart contract and we needed to rename it. Therefore we will use this OS collection name temporarily until OpenSea gets back to us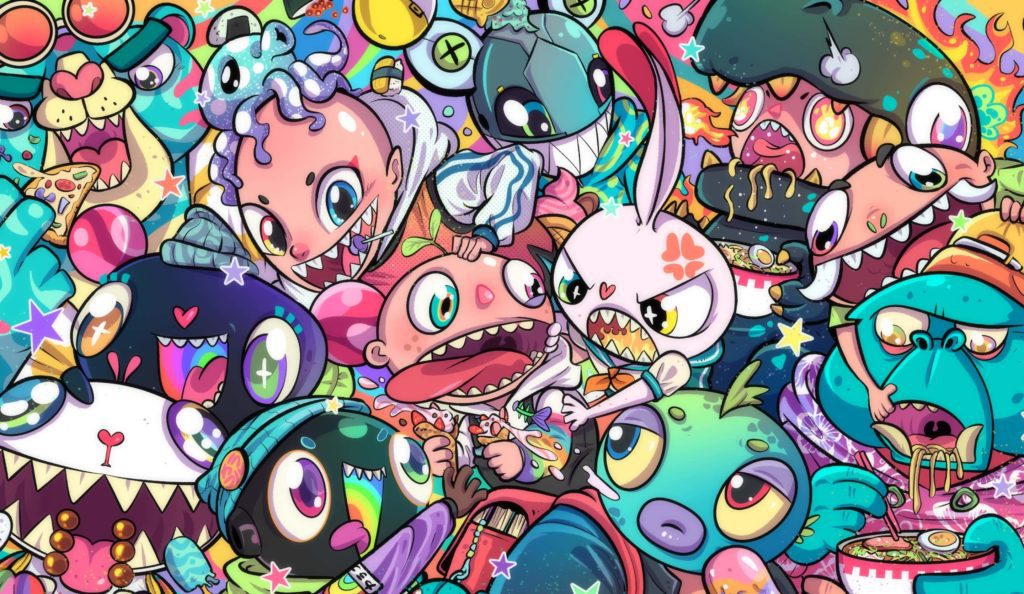 The project was launched by Wede and Museum of Toys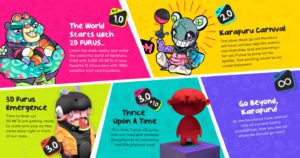 The roadmap is being delivered in 4 Acts.
Phase one is the minting process. 5,555 NFTs will be minted based around 12 different characters with over 1,000 combinations.
The Karafuru will receive IRL events, merchandise, and additional partnerships. (We expect plushies and toys in the near future.)
3d NFTs for the metaverse. They have announced AR / VR capabilities that will be coming in the near future.
Physical Toys
and beyond
---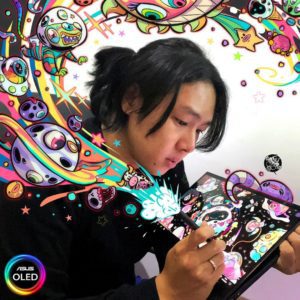 Wede (wd.willy) the Indonesian based Illustrator became incredibly popular over the last year in the NFT space with his vibrant art, unique characters, and amazing story telling. With nearly 50k Followers on instagram, his art became a natural fit for NFTs. He dropped many projects on the now defunct HEN platform but the Tezos based NFTs still demand massive premiums. 

Follow us on Social Media