Famous Entrepreneur, Public Speaker, and Celebrity Gary Vaynerchuk has announced his first of a few NFT projects launching in 2021.  VeeFriends is described as NFTs that each have a unique story behind the characters with purposeful structure to the VeeFriends tokens.  By purchasing a VeeFriends NFT, the holder gains access to Gary Vee related benefits.  He also states, Before purchasing any VeeFriends NFT, we encourage you to familiarize yourself with all the VeeFriends characters and what each token has to offer.
How are the VeeFriends NFTs organized?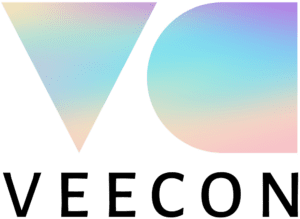 There are over 10,000 VeeFriends NFT tokens organized into three levels, Access (300 Tokens), Gifts (555 Tokens), and Admission (9,400 Tokens).
Access Tokens:

Group Access: 165 of the NFTs contain group access allowing the holder the ability to redeem their token to spend time with Gary Vee and other group level holders.
One to One access: 108 Tokens allow the holder to redeem one on one time with Gary Vee.
Competition Tokens: 22 Tokens that allow the Holder to compete with Gary in a game.  The details of the games are not yet available.
Scholarship Access: 5 tokens that allow applicants access to the opportunity to redeem mentoring and coaching

Gift Tokens: 555 Tokens. These are verifiable tokens that are gifted  and curated by Gary and his team allowing holders access to 3 years of VeeCon
Admission Tokens: Each of these come with different levels of access and raribility. These tokens also include a 3 year pass to VeeCon

VeeFriends Auction Details
In order to create a VeeFriends marketplace and to do our best to ensure no auctions can be maliciously bid on or manipulated we have implemented a Dutch auction. This means that every VeeFriend releases with a timed auction and an initial start price and continues to decline in price over time to its floor price. Once a VeeFriend token is live on auction, anyone can bid and then purchase on that VeeFriend at any point.
You can learn more about the auction and the project on the VeeFriends Discord.
NFTCulture Thoughts
Gary Vee has been passionate about NFTs before their rise to national prominence and attention. Lucky for NFTCulture, he often talks about the idea around "NFT Culture" in many of his videos.  Gary describes his passion for NFTs better himself:
Much like 1995 and 2005, when Gary saw a macro trend with the internet and then Web 2.0, he knew the only way he was going to understand NFTs was to actually be a part of it. Gary believes that NFTs will be here for the rest of his life. Gary intends to actively be consulting, investing, advising and speaking about NFTs, and so he needed to have his own project to test, learn and understand everything about it. At the end of the day, Gary is a practitioner and operator. He would never speak about NFTs unless he was entrenched in how they work and involved firsthand in the process.
With VeeFriends, Gary is essentially staking his reputation and name and tying that to real world non-fungible tokens that collectors can buy, sell, and trade. The additional access to his celebrity and network are also incredibly compelling.  Additionally, this association affirms his commitment to the NFT category and space and the value that can be derived by the collectors even if NFTs wane in popularity is still accessible through his commitments and VeeCon.  We suspect that the rarity, reputation, and affluence of his fanbase implies likely success for this project.  It will be interesting to see what other gamification elements he may have up his sleave.
Follow us on Social Media