The Future of Film Incubator Showcase Reception was held on January 31st, 2023 at the Epic Games London Innovation Lab. The reception was to launch the final three projects from the first Future of Film Incubator, which received over 300 applications. The three projects, "SAVE POINT" by Ben Mole, "MOON MAMA" by Zinha, and "RIGHT CLICK STORY" by Frederic van Strydonck, represent the diversity and innovation that came out of the 8-month "format neutral" incubation program.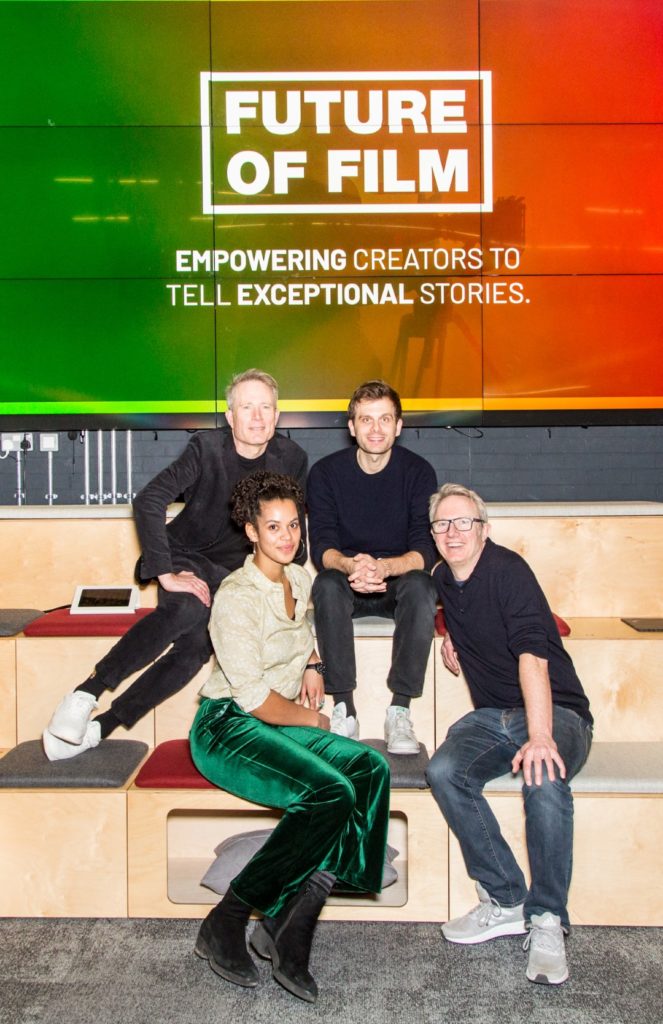 "SAVE POINT" is a science fiction adventure feature about a gamer using her unique skills to rescue her father on a distant planet. "MOON MAMA" is an immersive experience and digital storytelling movement featuring the Afro-deity Moon Mama, who comes to Earth to save humanity through dance. "RIGHT CLICK STORY" is a new animation studio that aims to tell stories for and with the growing Web3 community.
The artists behind the projects had the chance to share their vision with buyers, financiers, and executives from across the screen industries. Guests at the reception also had the chance to experience the latest virtual production technology on the Epic Games Innovation Stage.
The Future of Film Incubator is a development program for filmmakers and creators in the screen industries, designed to bring original stories to market across all screen formats. The incubator includes expert mentorship, sessions on worldbuilding, virtual production, real-time tools, Web3, audiences, and community building. The participant projects also benefited from audience research in partnership with Screen Engine/ASI and Publikum.
Future of Film was founded by Alex Stolz in 2017 as a podcast celebrating innovation in filmmaking. Since then, it has grown into a global community of creators and industry leaders with activities like the annual Future of Film Summit. The Future of Film Incubator is supported by founding partners Epic Games and Unreal Engine, Autodesk, Nvidia, Dell Technologies, and Garden Studios.
In conclusion, the first Future of Film Incubator Showcase Reception was a huge success, showcasing the diverse and innovative projects that came out of the program. The projects and the artists behind them represent the future of film and storytelling in the age of technology. For more information on Future of Film and the Incubator, you can contact Jim Read at info@futureoffilm.live.
Follow us on Social Media