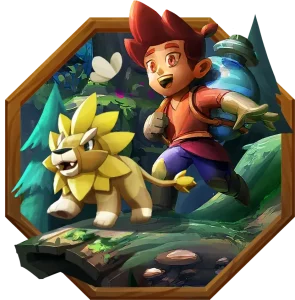 Everseed is a new, wondrous world of enchanted flora and fauna. Adventure awaits those who dare delve into the overgrowth, searching to collect rare seedlings. This project is being developed by Amihan (a new studio) that was built buy industry veterans from Riot Games.
Each seedling type is unique, but they all help players grow and farm various resources. Seedlings and other goods can be traded freely in a player-owned economy, influenced by player governance. Everseed is the sprouting of a new community-first society.
Welcome home!
Play for Keeps, Play for Impact
All tradable goods in Everseed's farmers markets have been carefully sourced for maximum longevity and sustainability. Anything that is bought or earned through play is yours to truly own and keep forever. Our additional promise to you is that Everseed will always be carbon negative.
Not only do we employ newer "nutrient farm techniques" powered by Sol, which emits significantly less greenhouse gases than work-based systems, but we also plan on continually donating much of our proceeds to nonprofits fighting climate change (details to be revealed soon).
Through playing and creating in our new, shared Everseed world together, we can also make our current world better, too.
About the Developer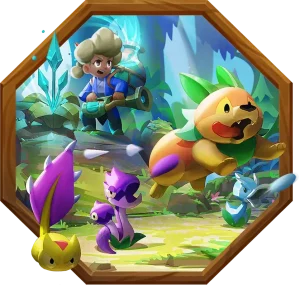 Everseed is in development at Amihan Entertainment, a progressive studio founded by an experienced team of game industry veterans from Riot, Blizzard, and others. Our vision is to equalize opportunity for all through games. We champion diversity because empathy empowers us to best serve you, the next gamer generation.
We want to redefine both what it means to be a player and a creator in today's connected world. Dreaming, forming, and building a better civilization would be impossible without the support of passionate, like-minded advocates. If uplifting the lives of others calls to you, we would love to welcome you into our community. Let's grow Everseed together!
Be Nimble
Open-minded and quick-witted, we spring into action, adapting to and solving whatever problems emerge in front of us.
Player Devoted
Dedicated to the next gamer generation, we want to deliver joy and value to billions around the world.
Nurture Each Other
We root for and cultivate one another so that we may grow and bloom together.
Embody the Olympic Spirit
Each day presents a new opportunity to change for the better. We embrace excellence as a process of steadfast commitment and humility.
Uphold Empathy & Inclusion
We champion and defend diversity: it is our unique superpower that uplifts our creativity.
Ship Good & Iterate to Great
We ship, listen, learn, improve, and ship again. We build towards greatness together with our community.
Leave a Positive Impact
We must leave the world a better place than how we found it. Doing well is meaningless without also doing good.
Follow us on Social Media