Edenhorde: a great continent, bounded by seas and desert. Home to four tribes.
Owning part of Edenhorde bestows to you the fate of its inhabitants.
The world behind this project has been kept cryptic but the doxxed artists and the fact that
Merit Circle
is behind it are compelling.  During the presale 7,100 NFTs were minted with ~50% ownership and a strong floor at .69 ETH. Keep an eye on this project.
Edenhorde Launch Timeline
February 12-14: Whitelist Application
February 14-16: Whitelist Mint
February 16: Public Sale
February 18: Reveal
The Artists behind Edenhorde
Andy Ristaino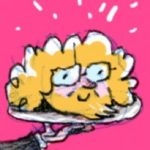 Artwork and character design has been done by Andy Ristaino (@skronked) – a former Emmy award winner with Adventure Time, well known for his work on The Midnight Gospel and just an all round incredible cartoonist and designer.
Andy Ristaino is an artist and writer living in Los Angeles.  He has worked as a designer and story boarder on Adventure Time for Cartoon Network, where he was awarded an Emmy for outstanding individual achievement in character design.
In his spare time Andy likes to draw comics and creatures.  You can find his books Night of the Living Vidiots, Escape from Dullsville, and The Babysitter at the webstore on this very website!
​
Music by Matthew Paine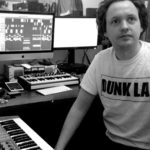 I am a composer, musician and visual artist based in Melbourne Australia. I compose contemporary orchestral music, ambient music in all shapes and sizes, hiphop beats, and have a deep interest in creating music with VCV Rack. This channel will have new music and video uploads on a fortnightly basis. Like many, I began this channel during the Covid pandemic as an outlet for my work at the time – I intend to continue publishing work for the foreseeable future. For a more curated experience (music in Album form) you can visit my bandcamp page. https://matthewpaine.bandcamp.com/ (https://www.youtube.com/channel/UCM1kyn9uKrM8z51sISLg1qw) a tremendous composer who I thoroughly recommend subscribing to.
About Merit Circle
We are a decentralized autonomous organization on a mission to revolutionize gaming. Let's build the metaverse by empowering people to be a part of it.
From play-to-win to play-to-earn
Through ownership and rewarding merit, games are now governed by the players. Innovative in-game economics reward players for their performance, creating a new economy in the Metaverse.
Total gamers
2750
We are proudly managing gamers from Asia, Africa, Europe, South-America daily earnings rewards through playing various games
New gamers this month
100
each month we are scaling faster with more country managers joining us to assist onboarding new gamers across the globe
Our split
70/30
out of everything a gamer earns using our in-game assets, we take 30% of the profit, the player keeps the rest
Total games we play
20
We take pride in working with the very best games in the Play-to-Earn industry
Total USD earned
2M+
Through educational content and 1-on-1 coaching sessions we are constantly improving the performance of our scholars
Assets under management
124M
within our treasury we hold precious NFTs and other in-game assets used to earn additional income for the Merit Circle DAO.
Follow us on Social Media