Bored Ape Yacht Club NFT Project get's their blue check on OpenSea
Update: 5/10/21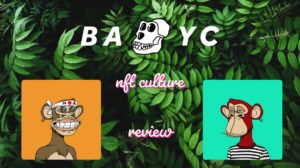 The Bored Ape Yacht Club was formally launched on 4/29. At the time of launch, the creators (who had put their life savings into the project) had major concerns about the project as the pre-sale momentum suggested that the project may not have much momentum out the gate.  In fact, according to some reports, only around 600 Apes or 6% of the Ape NFTs had been purchased.
Four days can do a lot in the Crypto Art community.  The momentum behind the project has reached critical mass.  When we were originally introduced to the Ape project, momentum (based on ETH volume traded) was less than 500. Over the weekend, the project propelled past 1,000 and on Monday volume may exceed 3000.  Combine that with ETH breaking out and demolishing $3,000, the Bored Ape Yacht Club may exceed $10m before the sun sets on Monday.  Additionally, the small owner pool of the Apes is shrinking as more collectors gain access and Ape in on these awesome NFTs. As of this writing there are roughly 2.2k Owners meaning on average each person owns 4 Apes.  There are a few Ape Whales that have been buying the market.  Our research suggests that Retail Ape Collectors is closer to 2.  It will be interesting to watch how ETH breaking out over $3,000 impacts Ape momentum as the floor for an Ape NFT has reached .5 Ξ as of this writing.
The Origin of the Bored Ape Yacht Club
When the creators were coming up with ideas for an NFT project, the original ideas were much different.  With backgrounds in crypto and trading, the concept quickly evolved into the idea of what would Apes do if they all were able to retire early after the Crypto Supercycle?  From there the creative teams dove all in and created the Bored Ape Yacht Club.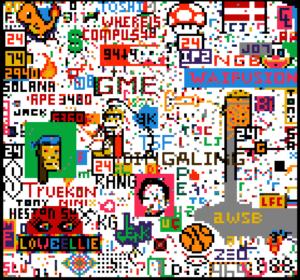 BAYC NFT Utility
The creators recently joined Clubhouse to share in the success and excitement around the Ape project and what continued coming up during the chat was the Utility aspect of token ownership.  Right now, if you do own an Ape in your crypto wallet, you can gain access to a private "bathroom" that allows you to put graffiti on the wall.
Even before the project launched, the creators knew what would be the first thing drawn on the wall (we wont mention it here) but if you've ever seen bathroom graffiti, you'll know what it was.
Additionally, membership will come with other perks as the team explores new ideas. During one of the many BAYC Clubhouses ideas were tossed around about different ways that Ape owners can gain additional utility.  Everything from a Global Ape map, to Mario and Donkey Kong spinoffs was discussed.  It will be exciting to watch what happens in the future with this project.
APE NFT Derivatives
Finally, it's worth talking about the BAYC derivative conundrum.  Ape owners have commercial rights to the Apes in their collection.  We've already seen a number of Ape spinoff projects including Picasso Apes and more. We are not lawyers and this is not legal advice, but a common talk track around Derivatives of the Ape project was succinctly stated as (paraphrasing) "Only make derivative art of Apes you own and plan on HODLing in perpeituity. If you plan on flipping an Ape, it's probably best to avoid derivative art, merch, etc." Ownership is murky and can become a legal hassle as the creators stated previously that Copyright ownership of that NFT is passed when an Ape NFT is bought or sold.
Final Thoughts on Bored Ape Yacht Club
In an unexpected turn of events, this small project was able to steal quite a bit of attention from the elephant in the room. The Beeple Spring Drop was still a monumental success and the collectors came out in full force.  While much of the attention still focused on those drops, the excitement was with the Apes and we suspect that excitement won't be going away any time soon.
Where you can learn about Bored Ape Yacht Club NFTs
Update (5/2/21): BAYC (Bored Ape Yacht Club) has received their well-earned blue check on OpenSea adding the needed credibility to the incredible project that is taking the crypto art world by storm.  Additionally, the average price of theses Apes has doubled overnight reaching almost .4 ETH at the floor. By the end of the day the Ape NFT project will undoubtedly surpass 1,000 ETH in volume traded moving the volume over $3m in movement over a short time.  This project appears to have legs as there are only 2,000ish total owners and demand will surely increase as the Apes continue to permeate across social media.  Many of the top artists and collectors have already changed their social media profiles to the apes and clubhouse interest has reached critical mass with some form of Ape community chat running nearly 24/7.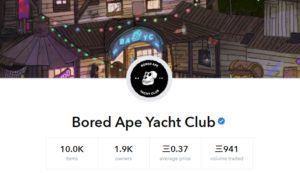 The Bored Ape Yacht Club NFTs have already traded nearly 300 Eth of volume between the 10,000 Apes owned by 1,300 collectors.
The Bored Ape Yacht Club is a collection of 10,000 unique Bored Ape NFTs— unique digital collectibles living on the Ethereum blockchain. Your Bored Ape doubles as your Yacht Club membership card, and grants access to members-only benefits, the first of which is access to THE BATHROOM, a collaborative graffiti board. Future areas and perks can be unlocked by the community through roadmap activation. Visit www.BoredApeYachtClub.com for more details.
What is interesting about this project vs. some of the other popular projects is that all 10k Apes were released for .08 ETH. The BAYC club intentionally described Bonding Curves as a Ponzi Scheme that manipulates and takes advantage of FOMO (Fear of missing out).
Ape ownership comes with additional perks.
Each ape is programmatically generated from over 170 random traits and attributes  and certain apes are more rare then others.
The apes are stored as ERC-721 tokens on the Ethereum blockchain and hosted on IPFS. (See Record and Proof.) Purchasing an ape costs 0.08 ETH.
This is an exciting project that is trying to include gamification and community elements and it will be interesting to see what comes next.
Full disclosure. A member of the NFT Culture staff owns an Ape.
NFT BAYC Roadmap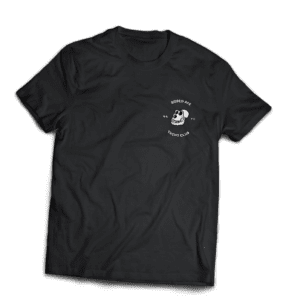 The team behind the Apes is likely as surprised as everyone else.  Their roadmap based on sales volume had some lofty goals including merch (we cant wait), LoFi Radio, Youtube, and more.  We'll keep an eye our to see when they can accomplish these lofty goals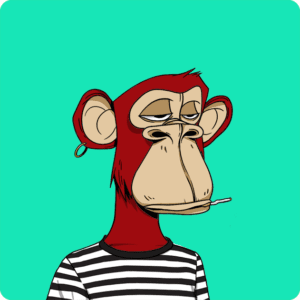 Follow us on Social Media