The Curated Series, Completed
"From 2021–2022, each Curated project was released as a part of a numbered set, a member of a closed family of projects. Each series number also told a story of art, in its evolution and boundary-pushing. Many felt, as we do, that every Curated artist represented in a set, was at a moment of intense and beautiful creativity.
All 8 series represent critical counterpoints and a roadmap to an exciting and frenzied artistic movement transforming the contemporary art landscape." – Druid
Artblocks has been on an unprecedented run that has impacted NFTs, Generative Art, and even the Traditional Art world.  Eric Calderon, the muse behind one of the fastest growing art movements in history sat down with NFT Culture ahead of their historic announcement to discuss the historic run, the 8 curated collections, and what's on the horizon for the platform.
This is our exclusive interview…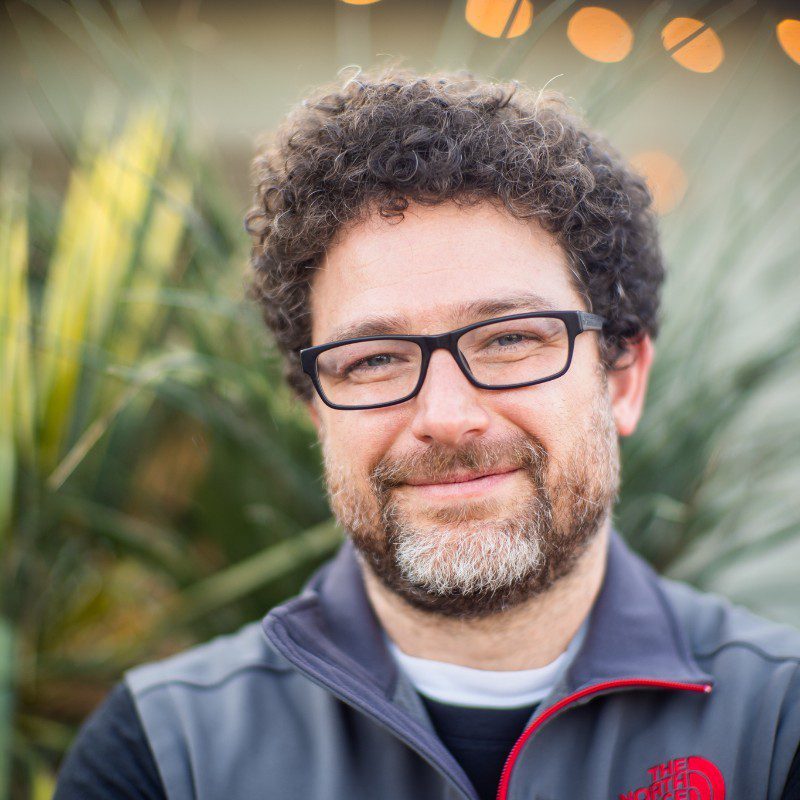 Can you provide any details on why you chose to end the series categorization for Curated projects?
There are a lot of implications of bookending the series designation but one important one for me personally was the prospect of releasing curated sets in smaller edition sizes. I have a dream to see a curated set of 50 artworks, for example. There are participants in our ecosystem who are scraping together ETH to maintain a full Curated set. I am one of them, and the proposition to that collector base of having to collect a small edition piece in order to maintain a collection felt inconsiderate of the commitment shown by the collector up until now. Curated projects can and should be permitted to be released in small editions! And easing the bottleneck here by ending the series feels like a way to enable that creative expression without being detrimental to our current collector base. 
Beyond that, Art Blocks is working hard towards a meaningful set of upgrades to the platform. Starting with the announcement of an updated Curatorial Board, our Engine product, and a branding refresh, Art Blocks is headed towards a more refined experience, the fruits of the last few months of heads down work that the incredible team has been doing towards what we've basically coined Art Blocks 2.0. This is just one of the various components of that change, and all of these updates work together to provide a better overall experience for our community. 
I am personally really excited to have an ending point to the series designation and be able to look back at both my individual series and the entire bookended series in admiration of the journey Art Blocks has experienced up until now. You can literally read the story of the platform as you see the progression of projects over two years, and these dozens of Curated projects will be eternalized as the genesis of Curated artworks on the Art Blocks platform. Art Blocks Curated has been a demonstration of projects that push the boundaries of what we know is possible with both generative art in general, but also on-demand generative minting and the beauty of the technology that allows this type of artwork to exist in its current form.
I personally put a significant amount of my earnings back into the ecosystem, and have managed to assemble four full Art Blocks Curated series sets. With the end of the series designation I see these artworks as fitting into a beautiful display case as a finite set. And, I will look forward to curating my Curated sets into both virtual and in-person exhibitions, along with the many other Curated sets collected by my peers, for years to come.
Which Art Blocks Curated projects in particular stood out to you?
There is a reason that every project was Curated and I'm always humbled by what comes to life on the platform. Through the course of the series we were and are able to host some of the best generative artists in the world, pushing the boundaries of what generative art could do both aesthetically and in terms of community and conversation. I can't choose one favorite as I could not choose a favorite child, but I always appreciate projects that managed to demonstrate a new feature, whether it was sound, interactivity, or relation to time. Some artworks told a story through the editions in ways that even the artists were not expecting, and we all got to celebrate that as a community live, and I will never forget those moments. 
How do you perceive the machine/artist relationship?. Where does the artist end, and the machine take over. When is it art, or curated randomness.
One of the strengths of the generative process on Art Blocks is it requires the artist to put full trust in the algorithm they have created. At the same time, when a project is coming to life, sometimes 100, sometimes 1,000, sometimes 10,000 people get to participate in that process and that artist's journey. It is truly exceptional that a "finished" artwork from the hand of an artist can be immediately available to anyone who wants to see it, around the world, within seconds of creation.
It has been suggested by prominent figures in the art world that there is no soul in algorithmic art. I think the demonstration of the artist's granular control of the machine, imposing both their aesthetics and vision into something they don't actually fully control until the moment of creation, is a reflection of both self-confidence and trust in the absolute mastery of the art form on behalf of the artist. 
How do you view the generative art movement expanding?
It feels like all of the incredible work through the years by algorithmic pioneers from the 1950s, and then all of the disruptive creators who brought us to this moment have created the groundwork for this artform to be taken seriously. More than that, the community of people who support this work keeps growing and the applications for this artform and technology are getting bigger and more exciting. Humans are unique creatures often drawn to individuality. Generative art enables a human to experience that individuality by letting the artist decide the outcome of something unique to them, and that is something that I believe will continue to find a positive reception in our society.
How do you see the platform expanding after the 8 Curated Series Set collections? 
Now more than ever, Curated will be in service of searching for and discovering the projects that move us, that are transformative, and demonstrate the best expressions of digital art. We've recently added some incredible new people to our curatorial board and refined the process for how curation happens. The artworks contained in the original 8 series will become the pillar upon which Art Blocks Curated stands on moving forward.
How will Art Blocks and generative art impact the wider digital art movement?
More and more people will be able to participate in the artist's journey and this kind of art and technology is becoming increasingly accessible every day. The innovation that blockchain-powered art provides the artist in terms of distribution mechanisms is something we are only scratching the surface in exploring, and I am looking forward to the ways in which an artist can utilize the technology beyond being a proficient creative coder, but in the materialization of more conceptual generative art which delights art collectors in ways we don't even know they will.
But nothing impacts the wider digital art movement more than the NFT technology itself. The ability to undeniably prove ownership of digital artwork is something that I believe the world has not fully wrapped its head around yet, and when it does become the "standard" one of the biggest winners will be the digitally native artist.
Has art blocks considered physical showing in a gallery context. We know Squiggles made it to Art Basel?
We've had some really wonderful opportunities to exhibit Art Blocks projects around the world. The Digital at Art Basel Miami was a beautiful and remarkable moment for all of us. But beyond that, we've participated in gallery and group shows, some that come to mind are NFT Rio, Venice Biennale, Art Basel Switzerland, Frieze LA, Frieze London, and the exhibition of works during NFT week in NY with Samsung. I'm also really proud of our gallery in Marfa. This fall we will be doing our third exhibition, curated by members of our community and opening in November.  I would also say that collectors add a whole interesting layer to this space. Their private collections and personal curation are helping steward interest and conversation and really storytelling for this art form.
How do you see the future development of generative art. With more algorithms becoming accessible to people who don't know how to create or design them. Do you worry the market might become oversaturated? Especially in relation to the complexity of generative art, and that most of the audience does not understand how it is made.
I'm really interested and excited to see more people start to utilize and understand the technology. It feels like an entirely different future has been created just for myself. If you go back to the origins of what this was, I remember in the beginning when all of this was taking off, I didn't know almost anyone who was thinking they were going to be a generative artist and make this their career. We were all just doing it because we really loved the act of creation. Anne Spalter, who I greatly admire, has been using this new term – "New Generative Art Era"  to describe this current moment in time.  Where people who had this passion, who were handed this tool to be able to monetize their art, and distribute their art to a huge audience are able to do so with very little friction. In exchange for that ability, artists spend sometimes years tweaking an algorithm to make sure they are satisfied with anything that is produced, at the same time knowing that they also don't know exactly what is going to be generated once the project is live. What's happened is that this has elevated the art form and forced artists to put forward their best work. 
I don't personally believe there can be an oversaturation. Let people explore their creativity! But with the increase in saturation will come the elevated attention to detail that artworks in the medium will need in order to be appreciated in the noisy world of generative art.
What are you most excited about for the Marfa event this November?
I feel really lucky to have been a part of this moment in time. It's going to feel pretty surreal to be in this place that's super special to me and my family, celebrating with artists, our community, and our friends on our second birthday. We have over 500 beautiful people taking part in this experience, with over 50 of them our cherished artists, plus a significant number of members of the Curatorial Board. Marfa is a magical place, getting to share that with fellow artists, collectors, and founders in this space is incredibly meaningful, and I'm looking forward to sharing in the delight that the superhuman team at Art Blocks is putting together for everyone.
You're insistence on Art Blocks as 'resolution agnostic' has actually had a material effect on the way artists have coded. (instagram 4:5 ratio, SR limiting file sizes, etc.) So I'm wondering… How has Art Blocks (perhaps unintentionally) shaped recent generative art.
The decision to be resolution agnostic on Art Blocks was very intentional. None of us know what the future holds when it comes to digital displays, outputs, and mediums not yet created. Art Blocks aims to transcend future technological innovations so that works can hold historical value 5, 10, and even 100 years from now. That said I did not expect to run into an opportunity to showcase the discipline we have imposed on our artists until far into the future, yet at our wonderful event with Samsung during NFT week in NY we had the privilege of displaying Art Blocks artworks on a three-story tall screen! The crispness and level of detail of the work at that scale was truly magical and was a beautiful demonstration of the resolution agnostic qualities that we so are so strict about perpetuating in on the platform. The true results of this will be appreciated more and more as a function of time and advancements in display technology.
Follow us on Social Media