A Pioneering Collaboration
Art and technology continue to collide in unprecedented ways, and the Velocity Series by ArtOnBlockchain epitomizes this union. Partnering with Red Bull Racing and Bybit, this latest collection is a fusion of artistic brilliance and cutting-edge blockchain technology. But that's not all—ArtOnInternet is offering an exhilarating opportunity for artists and fans alike to participate in a remix competition: the #VelocityRemix.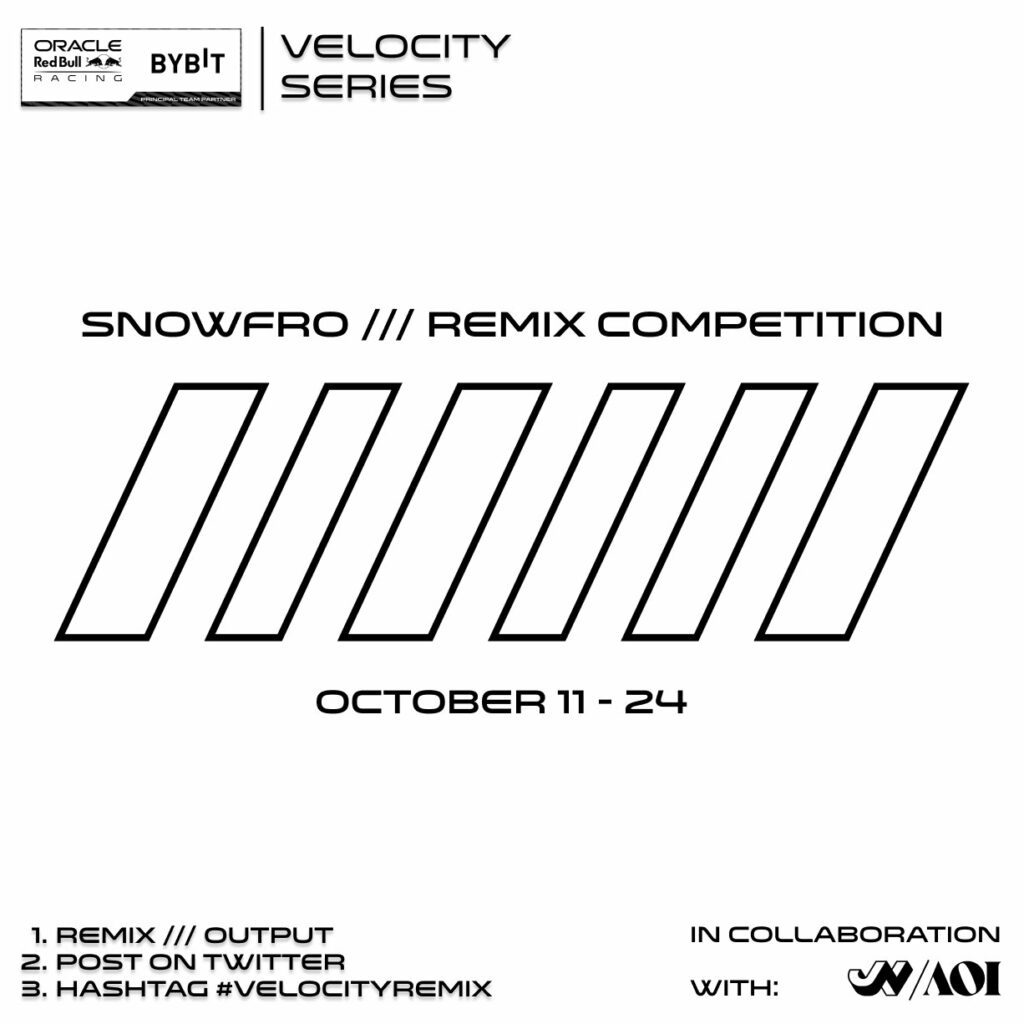 The Remix Competition: Make Your Mark
ArtOnInternet is hosting a competition that invites artists to remix an outline from the Velocity Series. Participants are given an outline to unleash their creativity and make a unique remix. But remember, you have until Monday 23rd, 00:00 AM UTC to tweet your masterpiece. Don't forget to include the hashtag #VelocityRemix and tag @redbullracing, @Bybit_official, and @artoninternet.
/// #0, Algorithmic [Embroider-able] Edition of 2000, 2023

Released as part of the #velocityseries in partnership with @redbullracing and @Bybit_Official and curated by @ArtOnInternet.

Each iteration from this collection generates a unique embroidery-ready file constructed one… pic.twitter.com/2WALzRWr5y

— Erick / Snowfro / 🦩 / LAO / #️⃣ / 🔴 (@ArtOnBlockchain) October 12, 2023
The Prizes
The stakes are high, and the prizes are worth it. Four winners will receive a Velocity Pass that grants them a free mint of the upcoming ArtOnBlockchain's drop. It's not just a chance to win; it's an opportunity to be part of an innovative art series.
The Judges
Entrants will have their artwork evaluated by a panel of esteemed judges, which includes representatives from ArtOnBlockchain, ArtOnInternet, as well as other key figures in the art and technology sectors: @perkwerk_ and @RikOostenbroek.
More Than Digital Art: A Multi-Dimensional Project
What sets this project apart is its groundbreaking approach to digital art creation. The Velocity Series is not just visually stunning but also designed to be embroidered. The series represents a sense of speed through algorithmic design, tailored to a 15-thread embroidery machine. Each piece is a unique embroidery-ready file, allowing for a variety of physical goods to be produced, from clothing to racing memorabilia.
A New Paradigm in Production
The Velocity Series disrupts the traditional art creation process by incorporating generative algorithms. The embroidery machine does not need to be retooled between outputs. An algorithm generates a machine-compatible file at the time of minting, thus eliminating human subjectivity in the digitization process. This approach offers a new form of micro-branding that connects the digital and physical realms.
A Win for the Web3 Ecosystem
One of the most exciting aspects of this project is its potential to draw new people into the Web3 ecosystem. The digital art piece you receive isn't just for online viewing; you can also get it embroidered onto a physical object like a hat, bridging the gap between the digital and physical worlds.

Acknowledgments and Future Endeavors
ArtOnInternet and ArtOnBlockchain extended their gratitude to various contributors who made this project possible, including tech platforms like @iyk_app and @artblocks_io. They also expressed excitement for future collaborations, hinting at new platforms like @stitchablesio that might soon adopt this innovative form of art creation.
A Last Call to Artists
If you haven't yet participated in the #VelocityRemix competition, there's still time. Be part of this revolutionary project that celebrates art, speed, and the promise of blockchain technology.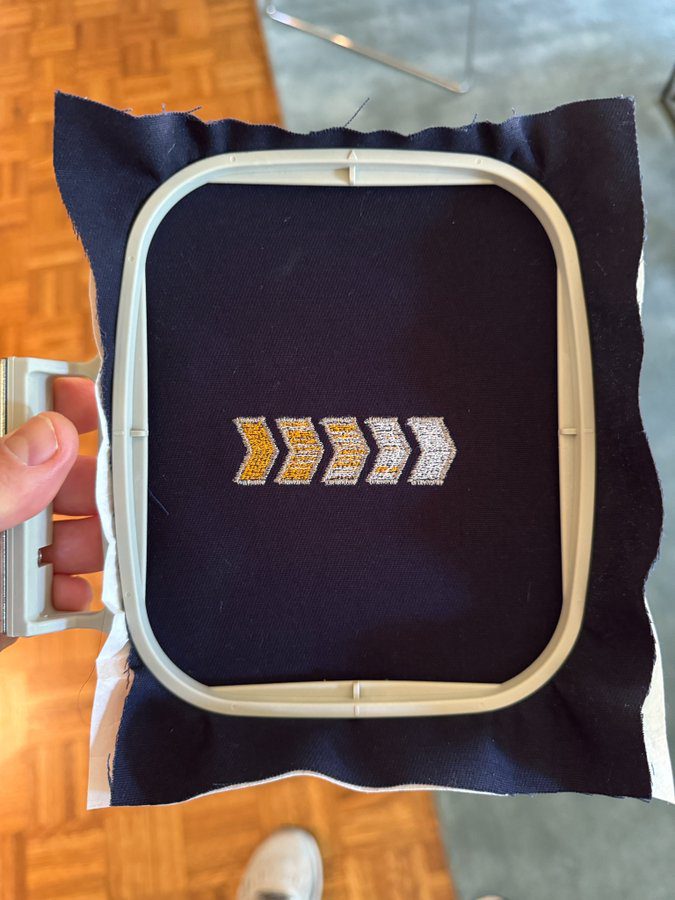 TL;DR
ArtOnBlockchain, in partnership with Red Bull Racing and Bybit, has launched the Velocity Series, an innovative digital art collection that can also be embroidered. ArtOnInternet is hosting the #VelocityRemix competition, offering artists the chance to remix an outline from the collection and win a free mint. The project is not just a marriage of art and tech but also a novel way to introduce new audiences to the world of blockchain and NFTs.