The photographer turned 3d artist uses his expertise creating beautiful compositions to create incredible digital NFTs that feel alive.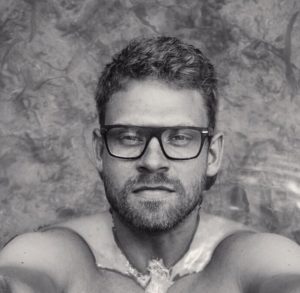 Kristian, born in Denmark, has been drawing a lot of attention in the NFT world.  We were originally drawn to him after seeing the beautiful combinations of science-fiction and surreal landscapes combined to create jaw-dropping visuals that suck you into the piece.  This is our interview with Kristian Levin aka No Creative Abode.
Kristian, Tell us about yourself. What brought you into the fast growing NFT space
I'm a forthcoming and talkative person, I love engaging with people. online as well in real life.  Nature fascinates me, and I love spending time outside. But i am also fascinated by cities and especially architectural structures. I've worked as a professional retoucher and photographer for around 11 years, but a few of years ago, I turned my attention to the world of 3D, and never looked back. All my experience form the latter 2 fields of work, translated seamlessly into 3D.  
Covid has been tough, what do you do when you need to separate from creating art?
On the weekends, I love spending time with family and friends.  Before the pandemic I loved going to concerts, but today I escape by taking long walks alone.  It gives me time to view the world through a unique lens.  I find that after these walks, I am able to come back and just sit down and create new works.  I have to be constantly creating or I'll go mad.
Where do you draw inspiration from in the art community? 
Coming from the world of photography, specifically in the world of retouching, one of my favorite artists has always been Hiroshi Sugimoto.  The way he leveraged the camera to mold exquisite black-and-white imagery is truly remarkable.  Other photographers that have inspired me include Michael Kenna, Ansel Adams and Franco Fontana.   It's important not to leave this out, I've been greatly inspired by surrealism artists including the greats:  Magritte, Salvador, and MC Escher.  They're great.  
Let's talk NFT Artists, who do you like in this space?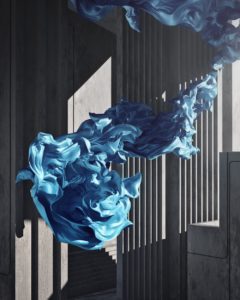 There are so many artists to look up to in this space.  First, the community has been incredibly amazing and accepting, not only of me, but of all artists. I am truly thankful to have been able to come into this new realm and on top of finding amazing collectors that are excited about my art, learning from the artists around me has been great.  I could obviously talk about the most popular NFT artists today, but i'm also such a big fan of many artists.  There are so many… six n five, murativ, fergemanden, iammoteh, aeforia, bakaarts, Gavin Shapiro… I could go on and on. 
What made you take the NFT Dive? 
I've been following crypto since 2013 or 2014.  It's been an incredible journey watching the space mature.  As soon as I discovered the fact that you can create art and put it on the blockchain, I was hooked.  Combine that with my passion for 3d art, and I havent looked back.  I seriously love everything about this space.
What is one piece of NFT art you missed out on?
oh I don't even know where to start, ideally I would want to go full pokemon and catch them all!
(Coincidently we expect a Pokemon NFT announcement in the near future).
Social links:
https://www.instagram.com/nocreativeabode/
NFT marketplace links:
https://makersplace.com/kristianlevin/
Follow us on Social Media