E.T. is a South Florida based pixel artist that explores the world of pop culture, retro vibes and destruction of luxury goods. E.T. is a traditionally trained artist, but has adapted to the new age of digital art NFTs within the Metaverse. Inspired by 80s and 90s movies and arcade games that have a nostalgic place inside everybody's heart. Each piece is hand pixeled with love. Phone Home Art
E.T. has a drop on The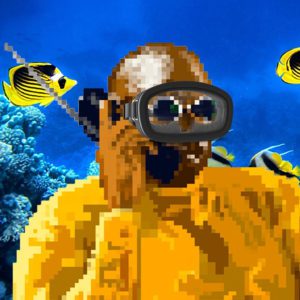 live now
Where are you from?
South Florida where are all the other crazies live
What is your favorite thing to do on a weekend?
Drink coffee and go to the beach, surf if I can
One thing you cannot live without? Food, water, and art
Who is your favorite artists (Non NFT)? Space Invader , Daniel Arsham, Zhiyong Jing and ofcourse Banksy
Who is your favorite NFT artist?
XCOPY
What made you pursue NFT art?
I started m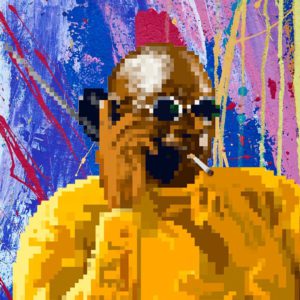 aking digital art 4 years ago and then when the pandemic hit in 2020 I started to get into pixel art and made pieces as a way to deal with my anxiety, it was therapeutic. I remember seeing NFTs on SuperRare back then in 2020 and thinking it was something to get into , but I foolishly passed it up. Now fortunately I've been perfecting my craft and my own style and it's working well. It's turned into the most fun / exciting things I've come to live for recently.
What is the one piece of NFT art you wish you had purchased but missed out on? If you could travel anywhere in the world where would you go?
Recently had a chance to buy a XCOPY piece, but my transaction failed. Sometimes stuff doesn't workout, but It would be amazing to have one of his pieces, they're truly the ground breaking art that transformed this whole NFT space. Basically the Banksy of NFTs.
https://www.instagram.com/e.t._artist/ 
https://mobile.twitter.com/e_tartist
Follow us on Social Media