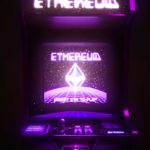 This was a fun interview to do. We saw London based Jimbo's amazing art on Foundation before his genesis piece ever sold.  One of our partners even started the bidding on a beautiful piece inspired by Ethereum and an 80's arcade that featured deep purple colors and an 80's cyberpunk aesthetic.  The bid was short lived as Jesse Powell (CEO of Kraken) and he got into a brief bidding exchange before 888 came in and sniped the beautiful art.
Thanks for agreeing to the interview. Please tell us about yourself:
My name is Jimbo (KumquatCompote), I'm 36 years old and have been working in the commercials post production industry for around 16 years now. I'm a generalist, a jack of all trades and tend to do a lot of compositing and grading on my work too, I like to get involved as much as I can on a project.
My journey into 3d was through gaming, I just couldn't get enough as a kid, to the point I think my parents were worried with how much I was playing. From the earliest age I wanted to make games, my college education mostly involved me signing in then heading straight to the local arcade to play Xmen vs Street fighter. However when it came to actioning that career there was very little in the way of learning it at the time. I did however find a course on Digital Animation, at the University of Hertfordshire, which back then felt close enough. As soon as I started creating work in 3d, I was hooked. Knowing I could have an idea, no matter how absurd or small and realise it with just a pc and my time just blew my mind, it still does to be honest.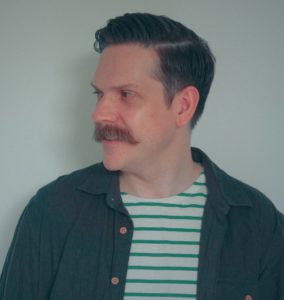 I was lucky enough to have been scouted by The Mill at my graduation show and a week after finishing Uni I was working on commercials at The Mill in London. It was very much a trial by fire and I learnt an insane amount very quickly. I stayed for 6 years, working up to a lead artist before leaving to become the senior 3d artist at a smaller studio called Neon. Here I got much more creative control and freedom than I did at the Mill and it let me experiment with different styles and techniques. It's also where I experimented a lot with my Macro style CG, focusing on the minute details of something seeing ordinary moments from extraordinary angles. I did the majority of the 3d on projects like SkyQ (vimeo.com/230775018) and the Vimeo staff-pick Macro (vimeo.com/55351695). We punched well above our weight as we were a very small team with a lot of the jobs being just me on 3d and sometimes I would comp and grade too.
After 6 years there, again I felt like I needed to push for more, for a long time I had been writing short stories and wanted to pursue that more seriously so I went freelance and worked on getting a Masters in screenwriting for TV and Film, and thankfully it paid off. Last year I optioned a short film to an Oscar winning director and have been working very closely with him on the production, we're now looking to adapt it into a feature along with some other TV ideas I have been working on. I have been slowly evolving and expanding my skill set. I now run my own small post house where I also creative direct on the projects that come in.
Who are your favorite artists (Non NFT)?
This is tough, and pretty much changes daily but my favourite non NFT artist at the moment is Juno Calypso. Juno just oozes style and character, her photography just hints at way more than what you see and the colours and staging are just perfect. They're just a joy to look at.
Juno Calypso is a London based artist working with photography, film and installation. While studying photography at the London College of Communication, Juno began taking pictures of herself disguised as a character named Joyce. In 2015 Juno took Joyce to a romantic themed hotel in America. Posing as a travel writer, Juno gained access to multiple rooms which she used to stage her series of solitary self-portraits.
Who is your favorite NFT artist?
Again this is very difficult as every day I'm seeing new artists and new pieces of work that are just blowing me away. This is going to sound cliche but Beeple is a huge inspiration. Seeing what he achieved from purely putting his head down and turning up every day for so many years is really inspiring. He never stopped creating and I think that's such an important ethos to have as an artist. Most recently I've been a big fan of Jonathon Nash's work, his latest piece, Closed Ecosystem was simply stunning.
What made you pursue NFT art?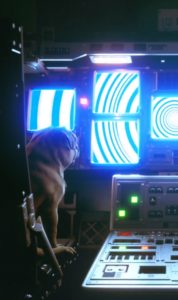 I had always wanted to get involved with Crypto currency but never found the time until late last year I was approached about creating content and videos for crypto launches. Most recently I created the Ignition launch video, which was all done by myself (Creative, Direction and post) in the Unreal Engine. This quickly gave me a crash course in the crypto world as I absorbed as much as I could and one thing I kept coming back to was NFTs. I decided to start creating NFT art because as crazy as it sounds, after all these years in the industry I have never once found the time to create my own work. I had always been producing someone else's vision and seeing the NFT movement made me realise the worth in my own ideas, not in monetary value but in pure aesthetics and storytelling. The idea of putting myself into a piece and then someone else liking it was kinda of a new thing for me. The other interesting part was the permanence of it, this thing would live forever on the blockchain, I'm used to making commercials that are outdated and forgotten weeks after they're finished so this was a bit of a revelation.
If you could travel anywhere in the world where would you go?
If I could travel anywhere it would have to be Japan. I have already had the pleasure of visiting there twice but every time I left wanting more. Not only is it a gamers heaven, the culture and way of life is so much more peaceful and I could happily move there, Plus they have some amazing whiskies!
What are your other passions besides art?
I still do a lot of gaming but I am also a big Board game fan and me and my wife regularly play, is just a great way to spend time together and give yourself a mental workout. We don't stick to the traditional games like monopoly though, we're into the more modern strategic ones. Very geeky stuff hahah.
Do you make other forms of art?
I consider my writing another form of art, although very different the process and thought that goes into it is very similar. What I love about writing is creating a much larger world and having full control of what goes on, I am trying to incorporate this more into my 3d work.
How did you come up with your specific style?
My specific style is quite varied but one thing I keep consistent throughout is atmosphere and narrative. Every piece I make has to have a larger story beyond the single shot or image. Everything I do always has a before and after in my mind and the thing I love is that it differs with every viewer, but what's important is that I have that story in mind, I know what led to this moment and I know the consequence of it and for me that's essential.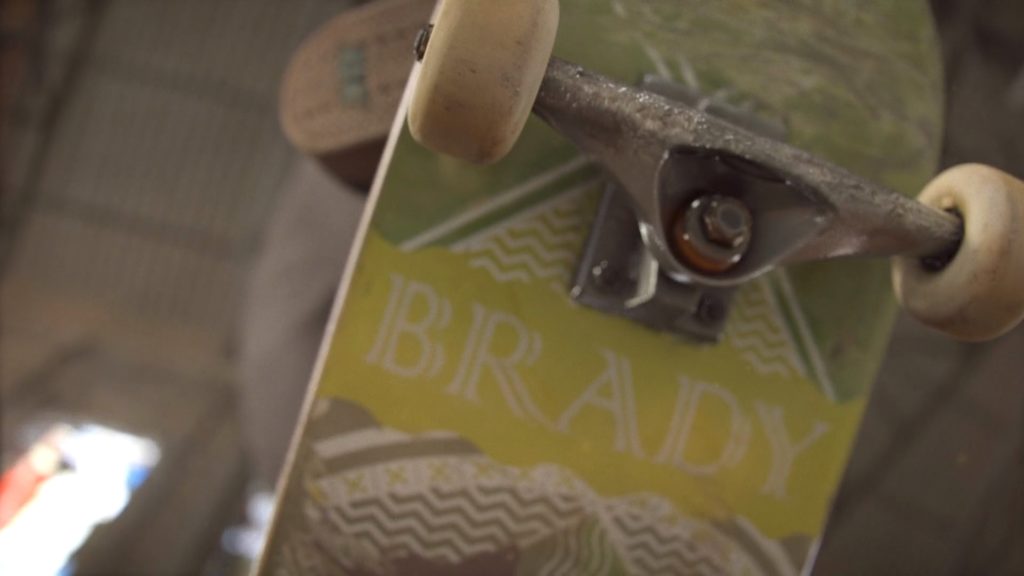 How has your style evolved over the years?
The technicality of my style is always improving, as a 3d artist every project and piece teaches me something new, but it was my writing that really evolved my style and approach. I now start each piece with a fleshed out narrative in mind, and that's the driving force behind my work and the projects I pursue. I was also lucky to have been accepted on the first Unreal fellowship and have fully embraced it, being able to light and layout in real time has just let me experiment so much more. Every NFT I have released so far has been done in Unreal and I don't think they look any different as if they had been done in Maya or Houdini with hours of rendering. I don't think many others are using the Unreal Engine in their NFTs at the moment.
What is coming in the near future?
I am doing more and more work in the crypto world and enjoying getting more involved in that side of it. My short film will hopefully be releasing this year and doing the festival circuits and I am also pitching a few TV ideas to some streaming networks. Along with keeping as busy as I can creating my own work. At the moment I have a few new pieces coming out, traditional to what I have done before however I have recently been using a lot more Unreal engine and have some big ideas I'm hoping to bring to fruition soon, mainly involving letting people experience my work rather than just watch it, creating a space and a world that is just for them. It's an extension of my writing and the perfect marriage of the two.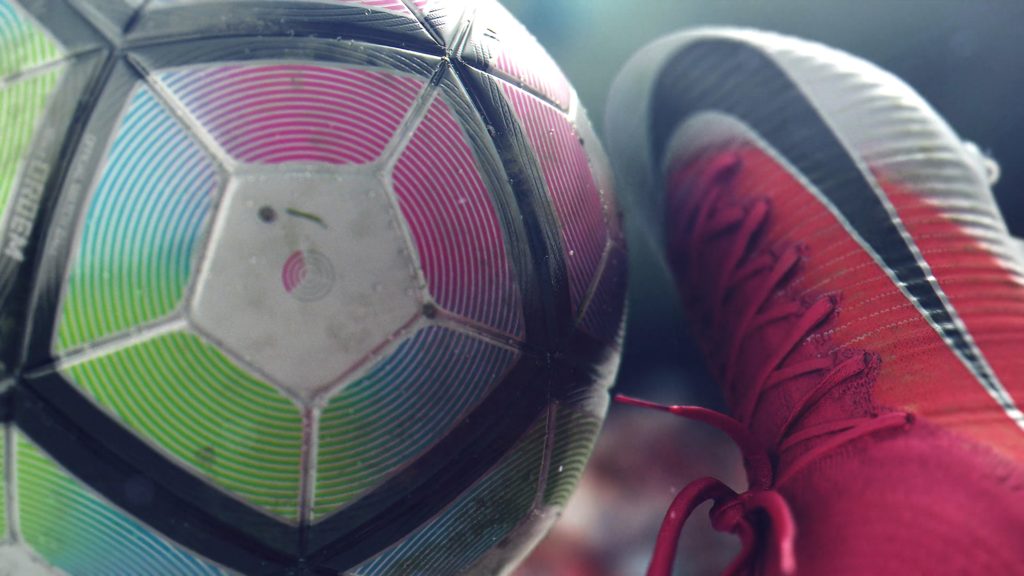 If you could collaborate with one person it would be.
I would love to work with someone who has a completely different skillset to me, who that is though I just don't know. I literally fall in love with every new artist I research so hard to pick just one.
Tell us about the genesis NFT that 888 picked up!
I have only just started getting absorbed into the NFT world so I put my initial auctions low with my biggest sale so far being 1.1ETH but for me the exciting part was who bought my first piece, the infamous @Crypto888Crypto. I was just so honoured that my work would sit in such a prestigious collection and for it to be my first piece it was just fantastic.
What was your greatest failure and what did you learn from that?
That's a tough one. I fail all the time and I imagine it's like all the other artists out there, for every great piece you make there are numerous attempts, tests and WIPs that didn't quite work but that journey always gets you to where you need to go.
I guess my biggest failure has not been making time for my own work sooner, but better latethan never!
Anything else you'd like to share?
Just thanks for the work you're doing, it's great finding out more about the artists in this space. I'm still learning loads and would love to hear from others and start being involved more in the community. I'm happy to help where I can.
Thanks for the interview. Where can collectors learn more about you?
Link to Website: www.jamesspillman.co.uk
Social links: @kumquatcompote
NFT marketplace links: FND – https://foundation.app/kumquatcompote
I am currently getting ready to drop some new pieces on Foundation in the next week so
please give me a follow if you want to stay in the loop.
Follow us on Social Media