We're excited for this interview and artist profile of Ruslan Bolgov.  With much of the NFT market focusing primarily on 3d, we wanted to highlight international photographer turned NFT artist Ruslan Bolgov.  His ability to combine the beauty of women's figure with composition and recently movement is gaining a lot of attention in the NFT space.
How did you get started?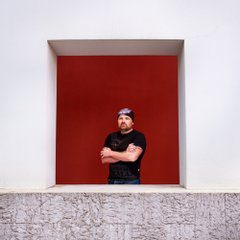 I was born in 1974 in Klaipeda, Lithuania (former USSR). Generally my way to photography started early in end of 1980s with some trials to shoot on film with my first Zenit ET. But all those attempts remained on amateur level. After graduating from St.Petersburg University of Economics and Finance, photography was almost completely forgotten, until finally about 6-7 years ago I bought my first *Full Frame* Canon 5D Mark II and started to train skills shooting landscapes and trying to find my own style and colors. Luckily I live (still at Klaipeda) at Baltic Sea coast, so seascapes still what I'm shooting quite regularly. I guess I always wanted to paint the world like I see it, but unfortunately haven't got such natural skill from God.
Luckily, I started shooting portrait sessions with beautiful women and saw quite good results and this lead finally to combining nature and female beauty.
What made you pursue NFT art? 
Few last years is a constant fight to be able just to survive. NFT brings everything to kind of a new stage of reality, when artists could be really seen and paid enough to be able to live from own art.  I love taking stills, but the NFT market is all about motion right now.  I found adding simple movement to my art has seen great results, but would still love for collectors to appreciate the beauty of photography with NFTs. 
What does photography mean to you?
For me, it is the way to show the watchers how I see the beauty of this world, it is the way to get some relax at the seaside while shooting landscape of get some good company during some other photo shoots.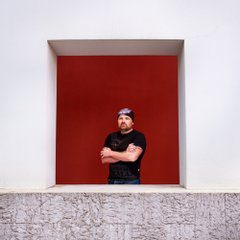 What do tools do you use?
I shoot both Canon and Leica, my favorite lens is the Canon 85/F1.2.  As you can tell from my work, I take beautiful images and edit them in post production in photoshop to create dark, atmospheric, and gothic scenes. 
Who is your favorite NFT artist? 
Somehow I still do prefer much more those NFT showing more real female beauty (rather than heavily manipulated and very popular all around). And just to name few friends around: @Gala_Mirissa, @cerenyuzgul, @chissweetart, @BarbaraBezina
If you could go anywhere in the world, where would you go? 
That's really good question, when this damn pandemic will stop. Have a long list starting from closer countries like Italy and Greece and ending with old dreams about Cuba, Bali and Maldives,  not only for rest, but as major part to arrange some nice fashion photoshoots as well.
Photographic Distinctions:
AFIAP (Federation Internationale de l'Art Photographique)
cMOL** (Master of Light)
GPU VIP1 / CROWN1 (Global Photographic Union)
A-Photoart degrees (CREATIVE UNION PHOTOART, RUSSIA)
In own country the winner of many local contests 
Second runner-up Lithuania Sony Awards 2017
Winner Lithuanian Sony Awards 2019
PSA Who is Who 2018 – Worldwide 2nd in Black and White / 5th in Color / 15th in Travel
International photo-salons winner: FIAP Blue Badges, FIAP/PSA/MOL/GPU/IAAP/IUP and Salon medals and Honorable Mentions
You can find Ruslov online below:
Link to Website: 
Social links: 
https://www.facebook.com/ruslan.bolgov.1/
https://www.instagram.com/ruslan.bolgov.1/
https://twitter.com/bolgov_ruslan
NFT marketplace links:
https://makersplace.com/ruslan_bolgov/
https://app.rarible.com/ruslan_bolgov/onsale
https://mainnet.sign-art.app/user/3P5y9hXfzw6FiEZYGAioQ69F45Eq3VbSnNA
https://opensea.io/accounts/axe_photography-ruslan_bolgov
Follow us on Social Media