We're excited about this interview.  Michael (Michael Grill) is from Hampton Bays New York but currently live in Vancouver BC.
Michael, Thanks for agreeing to be interviewed, please tell us about your background.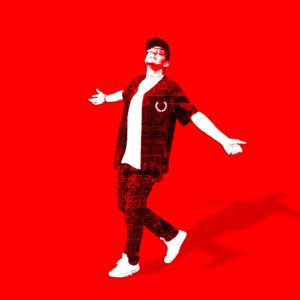 I owe all of my creativeness to my mom. She constantly bought me Legos, Models cars, Painting / coloring sets. I was always drawn to the creative side of life. My senior year of high school was the first time our school introduced a graphic design class. I took it with all of my friends but actually fell in love with it. As I transitioned into college, I wanted to go to a design school but didn't have a strong enough portfolio to get in. I ended up going to St. John's University in Queens where I majored in Advertising & Marketing with a minor in Graphic design.

I have designed websites, logos, posters, magazine pages and more. But always for clients, friends and family. I design for myself in my spare time.

As an active member of the cannabis community the magical strains of the world have helped me conceptualize and cultivate art that makes me feel incredible. If you're not designing for yourself then you're not doing it right.
Here is a short and sweet description of Da Burning Bush Collection:
A ripple in time where Renaissance meets the modern day we live in today. Although times have changed our behaviors stay the same. Old or new there is a medium to be discovered. https://rarible.com/mikegrillmadeit 
One thing you cannot live without?
Music – Music has been such a huge influence in my mood and creative process. Throwing on a the10 min deadmau5 strobe set, Heavy Metal or my favorite rappers (Kid Cudi, Lloyd Banks, Waka Flocka, Gucci Mane, 50Cent & more)
Who are your favorite artists?
For NFTs I love Slime Sunday and or DotPigeon . I also love Chemical Messiah. The Dirt god is not only an unreal artist but his marketing tactics are next level. He has shown me the way and has been such a supportive friend in the industry.
What made you pursue NFT art?
My friend Ryan Dargan has always been ahead of the tech times. He knows I always wanted to be an artist and he saw this as the perfect opportunity to turn my hobby into some smart investments.
What is the one piece of NFT art you wish you had purchased but missed out on?
Trevor Jones Bitcoin Angel – I'm a huge fan and this was a staple collectible that set the world on fire. Excited to try and grab his next drop.
If you could travel anywhere in the world where would you go?
– Egypt, I've always wanted to see the pyramids
What are your other passions besides art?
Digital Marketing – I'm a fulltime Marketing mad man who loves taking someone's dream and turning it into reality. I have grown a client from 0$ in sales to 1.6M in 27 months. This inspired me to branch out on my own and help as many people as I can. I eventually want to me a professor so I can continue to take all of what I've learned in my years to come and help the next generation find what motivates them and how they can help others in the digital space
Do you make other forms of art?
Music – I've dropped a mixtape named after my Cat (Milli) called MilliSZN and also have an epic music video I have never released to the public as I was scared at the time to get fired from my job. Maybe I'll drop it as an NFT!
How did you come up with your specific style?
My style has been adapted through various times in my life but the most influential time was when I lived in Rome for 7 months. Looking at all statues and famous biblical / renaissance style paintings have always caught my eye. I started to layer modern day concepts with historic works of art. The more layers and time the finer the details. With A.D.D. my mind is always running so an idea or concept can sometimes fall apart mid design and then inspire a new concept. Almost like I have to try and fail to find what best suits my imagination.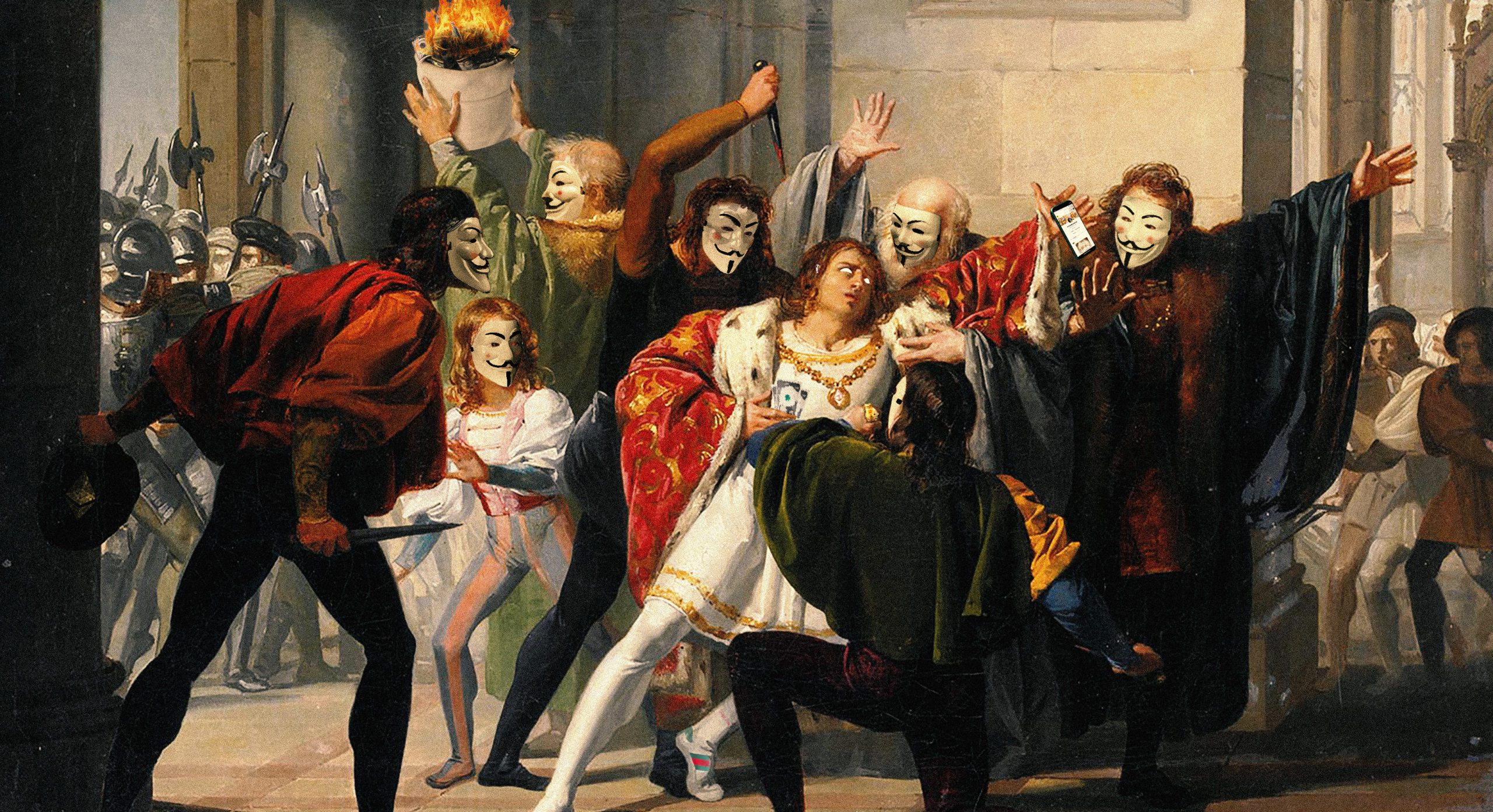 How has your style evolved over the years?
My style has changed over the years as I've learned to slow down and let 2-3 days pass before calling it finished. But I think my style will forever evolve as I see more inspiring art it helps me formulate a new style technique but at the end of the day the concepts will stay consistent.
What is coming in the near future?
MORE ART – I plan to keep creating as this was a hobby for me but now more than ever the NFT space has jump started my imagination. Everything I see if an NFT now lol I plan to utilize my marketing experience to introduce more ways to collect and eventually help others find their own strategy that works best for them. Like how I build clients websites with amazing marketing road maps. I want to help artist find their target audience and develop a strategy to grow. I also want to collaborate with more musicians and animators o help bring my designs to the next level.
If you could collaborate with one artist who would it be?
Alotta Money – I believe our minds work in a similar manner, I'm obsessed with his style and I'm always excited to see what his next concept will look like. You can never expect the same thing he wows me every time.
What was your greatest failure and what did you learn from that?
My greatest failure was under valuing my time when starting my business. I kept low balling myself so I could get the job. I was not okay with being told no if my pricing wasn't in line. I ended up doing 10X the work just to please clients. This burnt me out where I started to produce poor quality work. I learnt that its okay to say NO and to stay firm on your pricing. This translates to the NFT space as we create and set prices and sometimes think its not good enough so ill just keep lowering it until its good for someone. WRONG Stay firm and hold your ground. Instead of taking that focus on lowering your prices, focus on meeting the right people, working harder on your art but never under value it. If you don't believe in yourself then no one will.
Anything else you'd like to share?
My DM's are open! I want to help anyone and everyone whether its tips and tricks on how I've sold my art. How to get noticed by big whale collectors, networking and more. Just like those who helped me get started In this space, I want to give back to the community and help others achieve their goals inside or outside the NFT space.
Do you have any upcoming drops?
I drop a New NFT every 2 – 3 weeks.
I just dropped an edition of 3 called " STONΞD " featuring a blunted Medusa with Gucci mane face tats and an illuminati handler holder her head.
Where can collectors learn more about you?
NFT marketplace links:
Rarible: https://rarible.com/mikegrillmadeit
Link to website:  https://linktr.ee/MikeGrillMadeIt
Social:
https://twitter.com/Grillenem
https://www.instagram.com/daburningbush/
Additional Pieces of Art:
The key on my pieces is to ZOOM IN! For example the praise be the highest NFT edition of 420 was a piece of artwork that started my collection called "Da Burning Bush"
This piece I wanted to have a high edition of 420 because I want this piece to be affordable so everyone who appreciates and or wants to support me doesn't have to break the bank to build a connection with me. Interestingly enough this piece took me almost 3 years. I would work on it ever so often and add more and more as I went.
It has over 230 layers. Each person is wearing a different designer fabric, Money, blunts, smoking elements is all over one of the greatest paintings by Raphael. Cool things to look for is a Dice game of Ce Lo being played, A woman wearing a gas mask bong, dabs, bongs and more blunts being ripped. This piece you can find something new every time you look.
Praise be the Highest (0.01ETH) The price of a gram from the Gods
Mo Money Mo Problems: (0.11ETH)
The dream of money, power and influence inspired the Pazzi's to murder the Medici family heads, the wealthiest family of Florence, Italy circa 1478.
Plague Doctor Fiat: (0.09ETH)
The dark must bring new light…. plague forces change. Reboot the system…. the dawn of crypto has arrived.
Scrippas (0.05ETH) my personal favorite

For all that is in the world—the desires of the flesh and the desires of the eyes and pride in possessions—is not from the Father but is from the world.
Follow us on Social Media