Dr. Helen Papagiannis from Toronto, Canada has been working with Augmented Reality (AR) as an artist and designer since 2005. She is the author of "Augmented Human: How Technology Is Shaping The New Reality." Dr. Papagiannis was named "an influential pioneer in AR and VR shaping the next wave of computing" by Augmented World Expo.  We loved meeting Dr. Helen Papagiannis and thoroughly enjoyed this interview as it was one of of the most thoughtful interviews we've had to date.  We hope you love it too.
Dr. Helen Papagiannis, Thank you for agreeing to this interview. We're incredibly excited about your art and the blending of digital and non-digital spaces through NFTs and Augmented Reality. How did you get started?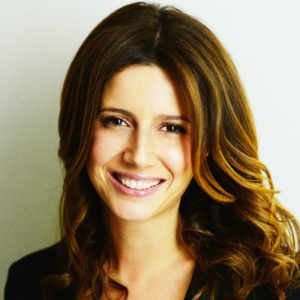 I first started making art with Augmented Reality 15 years ago. I remember experiencing my first AR demo and being totally awestruck! It was super simple: just a blue 3D cube, no interactivity, but I was completely mesmerized that there was something in my physical reality that wasn't actually there! I was hooked from that moment and began to make work endlessly experimenting and pushing the limits of the medium.
My background and studies are originally in the fine arts. Printmaking, photography,  collage, and sculpture led me to Augmented Reality. The ability to layer materials and create new hybrid realities has always fascinated me.
I began to experiment with the crossover between my physical art and digital tools in the 90s (I remember using Photoshop version 1, ha!). I've always loved the crossover between analog and digital, which Augmented Reality is a perfect combination of.
Art is my bliss and a way to bring my dreams to life.
What made you pursue NFTs as form of art?
AR and NFTs are a perfect pairing. I wrote an 
article
 in Harvard Business Review last year where I discussed the future of digital goods and the possibilities for AR. NFTs are the evolution of that and virtual art.
I had just completed an AR commission for Adobe (featured in their AR app) and came across an article on NFTs by Scott Belsky, Adobe's Chief Product Officer. Scott described crypto art as being made for the future where AR enhances our world and how we'll seek meaningful objects to surround ourselves with.
I completely agree and am massively excited for the possibilities in this space. After minting my first piece and being immersed in the NFT community (which is so incredibly welcoming and supportive), I see the future so clearly!
Who is your favorite NFT artist?
Blake Kathryn
. I initially fell in love with her work while being an early tester for the mobile game HoloVista by Aconite. I want to walk inside her dreamy worlds! She's doing amazing things in the NFT space and I'm excited to watch her star continue to rise.
What is the one piece of NFT art you wish you had purchased but missed out on? 
Michael Kozlowski's "Perpetuation: Figure Study". It's a mesmerizing piece and Michael is super talented. I love how the work references the foundational exercise of figure drawing, yet expands on that in new ways with computational methods. 3FMusic has an outstanding collection, and Micheal's work is an incredible addition to it. I'm happy for them both! And I'm grateful to Michael for inviting me to Foundation as a creator.
Who is your favorite artists (Non NFT)? 
So many artists inspire me in multiple ways. I adore Iris van Herpen. Her work is absolutely otherworldly and so elegant. Michel Gondry is super imaginative and bends time. I have so many influences from Art History as well like Max Ernst's collage and Surrealist work. Emily Carr's paintings radiate so much life, you can feel the landscape pulsing. It's incredibly transformative to be in the presence of her work.
We ask every artist this question, what is one thing you cannot live without?
Water. Actually! I also love being by the sea and bodies of water whenever I can. It calms me and you'll often find references to the sea in my work, including my first NFT "Sea Real AR".
If you could travel anywhere in the world where would you go? 
I've been very fortunate to travel around the globe for both keynotes and pleasure. I haven't travelled for over a year due to the pandemic. I miss Greece. My recent AR NFT collection is inspired by Greek mythology and folklore and perhaps it's been a way for me to reconnect with and pay homage to the places I currently can't travel to, but remain in my heart.
What are your other passions besides art? 
Mindfulness and meditation. It's something I try to instill in my work by creating contemplative pieces that invite stillness.
What other forms of art do you create? 
Photography is another form of meditation for me. I once heard when you give the ordinary extra attention you get to something universal, something extraordinary. I use the camera as a means for framing that mantra. My tilt shift photography is one example of that in practice and was featured at 
TEDx Dubai
 in 2011.
And despite my work being so heavily rooted in the virtual, I enjoy paper craft and making popups! I designed the world's first 
AR popup book
 using image recognition on the iPad in 2011. It was also featured in my TEDx Dubai talk.
How did you come up with your specific style? 
Art has always been about play and experimentation for me with form and pattern: how things relate to one another with flow and synchronicity or contrast. With Augmented Reality, my artwork considers the surrounding physical world and the conversation between the two, stylistically with shapes, lines, and colour, and also thematically. I'll often have a setting or place in mind that I want to augment, and I then take cues from that location to inform the work. Other times, I'll have a vision for an AR piece I want to create purely from my imagination, with no specific physical space. Then it's about finding the right home for that virtual piece and where it belongs in the real world.
How has your style evolved over the years?
When I first started making work in Augmented Reality 15 years ago, it was very much about experimenting with what the technology could do and pushing it beyond its limits. My artistic practice was predominately cinematic at that time, while the (small) industry was heavily focused on 3D. I saw AR then as a form of early cinema and made references in my work to that era.
My work and style evolved as the technology progressed and I was intimately familiar with the characteristics of the medium and the technological capacities. Now instead of technology, storytelling drove my work, and my style began to come into its own.
What is coming in the near future?
We're just at the very beginning of AR and NFTs. It feels like when I started back in 2005, that same pioneering spirit of discovery and experimentation is very much present. Augmented Reality is a new form of creative expression and we will see more artists enter the space creating NFT work that extends AR into new sensorial experiences.
If you could collaborate with one artist who would it be?
It would be excellent to collaborate with Krista Kim. I share her vision for a Digital Zen. Krista's work has powerful qualities: her colour scapes and atmospheres are beautiful healing spaces. Krista is committed to NFTs for wellbeing and uplifting humanity, and we're very much aligned here as well. In my book "Augmented Human," I write about how it's not just about augmenting reality, it's about augmenting humanity. I think we could be an unstoppable duo in the space 🙂
Do you have any upcoming drops?
Yes! I'll be releasing new AR work in the next month I've exclusively created as NFTs. Keep your eyes on my 
Twitter (I'm @ARstories)
 for special announcements!
Where can collectors learn more about you? 
Link to Website:
Social links:
Follow us on Social Media