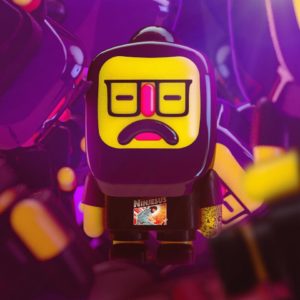 Hello fren, I'm Tata, a Peruvian graphic designer, and autodidact 3D generalist that uses several mediums to have fun. My work combines cute characters and virtual environments with raw messages about nature and today's world.
I'd love to use NFTs as platforms to keep spreading consciousness and tell stories, while building a community to amplify our impact here.
Feel free to write me about cats, noodles and cumbias 😀
Name (Display name): Tata Portal
Where are you from?: Lima, Perú
What is your favorite thing to do on a weekend?:
Going out looking for the best burger in my city. Then I come back to work on my new collection out of my 9-6 job
One thing you cannot live without?:
Noodles and my ergonomic mouse.
Who is your favorite artists (Non NFT)?:
Probably Ai Weiwei
Ai Weiwei is a Chinese contemporary artist, documentarian, and activist. Ai grew up in the far northwest of China, where he lived under harsh conditions due to his father's exile. As an activist, he has been openly critical of the Chinese Government's stance on democracy and human rights. 
Wikipedia
Who is your favorite NFT artist?:
The one and only Beeple
What made you pursue NFT art?:
The flexiibility and mediums. One day you can produce a still, a video or an animated 3D object 360. The fact I still don't find an defined visual style pushes me to explore every possibility. You can even design the virtual space where your art is showcased.
Please tell us about your latest piece on foundation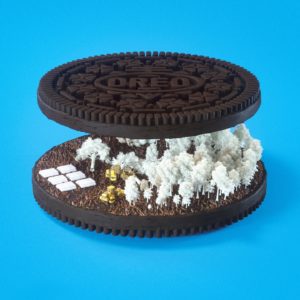 The deforestation in Indonesia is alarming. Much of it happens to make way for palm oil, which is then used to make products like cookies, chocolate and shampoo.
It's sad and painful to see.
But my colleagues and I believe there's still time to protect our natural world. Forests are the lungs of our planet, our biggest defence against climate change, and I won't stop until our rainforests are free from deforestation.
So let me tell you about the 'world-famous' cookie Oreo.
What is the one piece of NFT art you wish you had purchased but missed out on? I saw Beepple's first collection, tried to buy it back then but the price was way out of my league.
If you could travel anywhere in the world where would you go? I'd love to spend a season in UK. Great music scene.
Anything else you'd like to share?
There's no need to compete on NFT space, theres room for everyone here. The greatest part about it is we are gonna make it.
Links:
NFT marketplace links:
Starting at 0.15 ETH
Follow us on Social Media