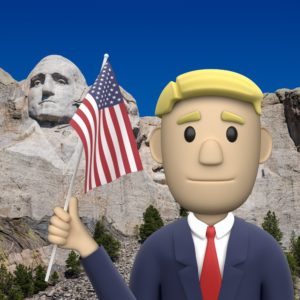 Both founders RghtClckSvYrsf and MrMolotov.eth are from the United States. MrMolotov.eth began his career in politics before shifting on to other sectors. Both founders have been interested in and concerned about the growing political divide that has engulfed not only the US, but increasingly much of the West. 
We felt that political tribalism had become too divisive and no one was even willing to have conversations without becoming emotional or getting angry. We thought taking serious issues and playing with them in a lighthearted way could help take off the edge and open the doors to conversation. This is why we chose to make cartoon-like characters, to avoid the collection becoming too heavy and serious. 
What Makes this project unique?
It is one of the few, if not the only, PFP project that aims to address a serious, divisive socio-political issue in a light-hearted, humorous, well-intentioned way. In this way, creating the project carries some risk, but it allows us to separate ourselves from most other simple pfp projects. 

3D art

It is a relatively small collection: 5500 NFTs, providing a safer form of investment for collectors

It will include deflationary mechanics so as to enhance value for collectors, eg. Brawls 

The collection incorporates real life figures from the past and current political landscape, such as Hillary Clinton, Donald Trump, Joe Rogan, Karl Marx and others (these very rare NFTs arrive later in the collection after mint)

The collection includes rare attributes that pay homage to blue chip NFT projects, such as Crypto Punks, Cyber Kongz and more
How Big is the team and what are their roles?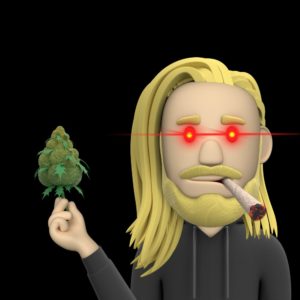 The team consists of the core founders:
RghtClckSvYrslf is in charge of Strategy, art design and NFT partnerships
MrMolotov.eth is in charge of digital marketing, community management and public relations
We are supported by a small team of developers.
What is the price?
1st 500 NFTs will be free
Remaining 5000 are priced at .06 Eth + gas
Why is that price fair?
The price is within the range of free mints and increasingly mints priced at .1 eth.
We believe this price to be fair because the project has taken over 6 months so far, much time and reflection has been spent on the roadmap, content for social media and developing those channels.
Most projects with long term visions mint at .08 or higher. Many of these projects have 10k mints or more. By pricing at .06 we are giving more opportunity for collectors to make profit and allowing them to get involved at lower risk. Considering this is a small collection, this could be considered a mint with high potential ROI.
What is the Mint Size?
Total collection is 5500 NFTs.
Are there any mechanics we should know about?
Once Phase one of the project has been completed (public mint), Phase two begins. In this phase, Brawls, collectors will be able to enter their Dystopian NFT into battle.  The outcome of the brawls will be randomly determined on-chain. The odds of survival are determined by an NFTs overall Weapon and Radicalization score. All Brawling NFTs will be burned. Those wallets that lose the brawl will receive Martyrs (a fungible token), which qualifies them for future airdops. Brawl winners receive an Idol, an NFT from a more exclusive collection. 
The idea is to create an incentive to Brawl which creates a risk game with a high payoff, which comes with risk. It also burns NFTs from the Dystopian collection, reducing the total supply. 
In Phase 3 of the project, the Utopians arrive. The collectors who had the courage to wager their NFT in brawls will now have the chance to win a Utopian, one of the leaders of the 13 different CCW factions. Each week Utopians will be airdropped to the wallets within the pool of Brawl survivors with verifiable randomness.
Early brawlers will have more opportunities to win Utopians, plus they will have high win probabilities as the pool of entrants will be limited.
Phase 4 completes Roadmap 1.0. In this phase, entitled Clash, collectors may wager their Dsytopian into a head-to-head, winner take all Clash with other collectors. This is a high stakes game. The winner wins both NFTs, while the loser has exited out of the collection completely with no NFT in hand.
Finally, once Phase 4 has begun, Roadmap 2.0 will be set in motion. More details to come soon. 
Links to discord, social, etc.
https://discord.gg/cryptoculturewar
https://twitter.com/CCultureWar
https://www.instagram.com/cryptoculturewar_NFT/
https://www.youtube.com/channel/UCRD8E3NR777pr3E49ntrQWg
Follow us on Social Media