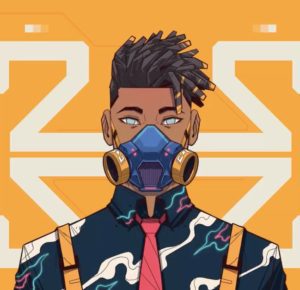 Nova City, 20XX: The great neon sprawl. Here, towering skyscrapers and brightly-lit arcologies dominate the skyline, while in the shadows of lightrails and overpasses, a darkness grows. Accelerated technological progress was supposed to be the great equalizing force; it gave us smart cars and smart phones, but it took away so much more. Now, the Megacorps are threatening to take everything from us. Even our lives.
Will anyone stand up to them? Will you?
This Fall, 9999 BLOCKRUNRS will take to the streets of Nova City, hack-and-slash through the info-highways of the Metamesh, and uncover dark secrets about the enigmatic FANG Corp.
BLOCKRUNRS is a cyberpunk NFT collection incorporating anime aesthetics to highlight people of color through art. Our team is stacked with one of the lead artists having years of industry gaming experience working on games like APEX Legends and Valorant. 
What is the projects launch date?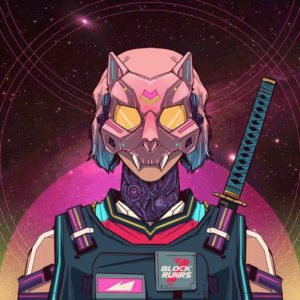 27/10/2021
How did you come up with the idea for this project?
Inspired by the team's collective experiences in their different creative and corporate careers. The story is inspired by the new crypto space and where it could be in the near future where corporations try to take over the space and runrs try to defend it
What Makes this project unique?
The team, the art and the story behind the project
How Big is the team and what are their roles?
We are a team of 10 from different parts of the world including Kenya, France, Philipines, USA, Canada
What is the price?
0.05
Why is that price fair?
It's a reduced price from the original 0.07 eth and this was done in full consideration of ethereums current price action
What is the Mint Size?
9,999 Runrs
Are there any mechanics we should know about?
Links to discord, social, etc.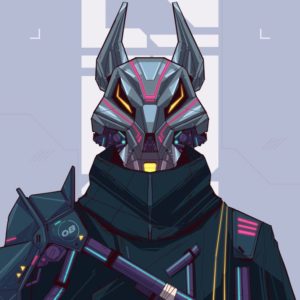 Discord : https://t.co/4H5bnTIVaD?amp=1
Twitter: https://twitter.com/blockrunrs
Website: https://www.blockrunrs.com/
Follow us on Social Media