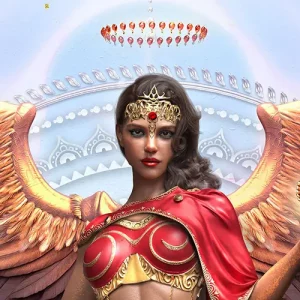 Angels of Aether is a powerful female led project that has been flying under the radar.  They have finally gotten the attention they deserve.
Angels of Aether is an in-game ready, 3D, Full-Body, High Resolution (5000×5000 pixel) Collectibles, and your Golden Ticket to an immersive 5D Metaverse built on Ethereum and Unreal Engine, with an unlimited range of utilities for Holders. Each Angel and Guardian NFT is a representation of full 3D in-game playable Avatar.
As an AoA Holder, you are given a vast array of Utilities, including Play-to-Earn & Player-vs-Player gaming, discounts in Marketplaces & Galleries & Land/Housing, claimable NFT's & Free unlockables, priority Whitelist Access into exclusive releases, Digital Real Estate & Land Trading / Renting / Building, entry into special Events, Exhibitions, and much more!
We have already started to build our Metaverse – Aether-Verse – fully immersive 5D Metaverse build on Unreal Engine, operating on Ethereum blockchain. We're working with a game studio, as well as independent, professional game developers/architects/artist with previous work experience at highly acclaimed companies and projects like Epic Games, Blizzard, Microsoft, Star Wars, Game of Thrones, Warhammer, and more, with decades of experience in the game development. More details about the team coming soon.
From Day One, we wanted to give back to the NFT Artist Community in a wide variety of fruitful ways.
We have already started to support Artists, opening new Collaborations and supporting the Space, by buying NFT's from artists, hiring artists for building and creating the Aether-Verse, and choosing artists to help manage our community.
We will establish the "AoA Art Fund", that will be used to invest into NFT artists, create Art Competitions, Collaborations with Artists, providing a Platform for artists with ability to create and organize Exhibitions and Galleries, creating in-game Assets which will be used within the Metaverse, and various
---
About the NFT artist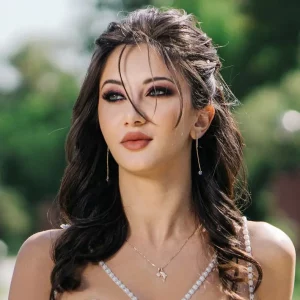 Amaliach
Amaliach is a NFT Artist from Romania. Book cover designer. Architect. Contact at amalliach@gmail.com.
Follow the link for social websites. Professional Artist. Through her Visions, you can see a small sliver of all the Wonders that she sees in the World before us, and the World we can only imagine. Every piece of art from her gallery is the telling of a secret, as her unique interpretations of the dream world reveal a myth, a fairy tale, and creatures from our distant past.
Follow us on Social Media