Art, music, games, fashion, and even memes—these are the types of non-fungible tokens (NFTs) you'll see in different corners of the Internet today. With its rising popularity, this three-letter word was named Collins Dictionary's Word of the Year for 2021. This is why it's no surprise that many countries worldwide are embracing its potential in different industries and purposes. 
In this article, we'll look at the nations with the highest NFT adoption rates. But before we go any further, let's first have a quick review of what NFTs are and how they work.
What is a non-fungible token?
Non-fungible tokens or NFTs are digital representations of real-world objects. It can be a painting and other types of art, audio or music, video clips, valuable items, video games, and a lot more.
NFT is often confused with cryptocurrencies like Bitcoin (BTC) and Ethereum (ETH), but these two are entirely different things. Cryptos are digital currencies that can be used for purchases, payments, remittances, and more. NFTs, on the other hand, are unique assets that can't be reproduced. Simply put, they're one-of-a-kind digital assets that can be owned only by one person at a time. 
While cryptos and NFTs might be completely different, they still share similarities. Like Bitcoin and other digital coins, you can also buy and sell an NFT on various online platforms. This means that you can also trade them to earn a profit on the side.
Now that you know what an NFT is, let's move on to the countries where its adoption rate is skyrocketing.
Countries with the highest NFT adoption rates
According to the data published by Finder in November 2021, here are the top 20 countries with the most NFT holders and their corresponding NFT ownership rates:
If you noticed, the top five countries are all in the Asian region. Some of these owners are familiar with buying and selling Bitcoin online. These are the folks who usually convert BTC to ETH or trade other digital currencies in the market. Interestingly, the other NFT owners in the report aren't necessarily traders or investors; some are artists, gamers, and enthusiasts from different industries.
Let's look at the top five countries with the highest NFT adoption rate and how they utilize this ingenious technology.
🇵🇭 Philippines (32%)
In the Philippines alone, around 32% of the people surveyed own NFTs and 9.5% are planning to buy. What makes it even more interesting is that NFTs became widely popular in the country because of blockchain-based play-to-earn games. In these games, digital items or in-game currencies can be traded or sold for profit. 
One good example of an NFT game with rising popularity in the Philippines is Axie Infinity. This game runs on the Ethereum blockchain and was created by a Vietnamese startup called Sky Mavis. The game was initially released in March 2018, making it relatively new to the crypto space and gaming world. 
On the flip side, many video gamers quickly became fascinated with it and its capacity to generate a considerable amount of income compared to regular massively multiplayer online role-playing games (MMORPGs). Some reports even mentioned that other gamers quit their day jobs only to become full-time Axie players.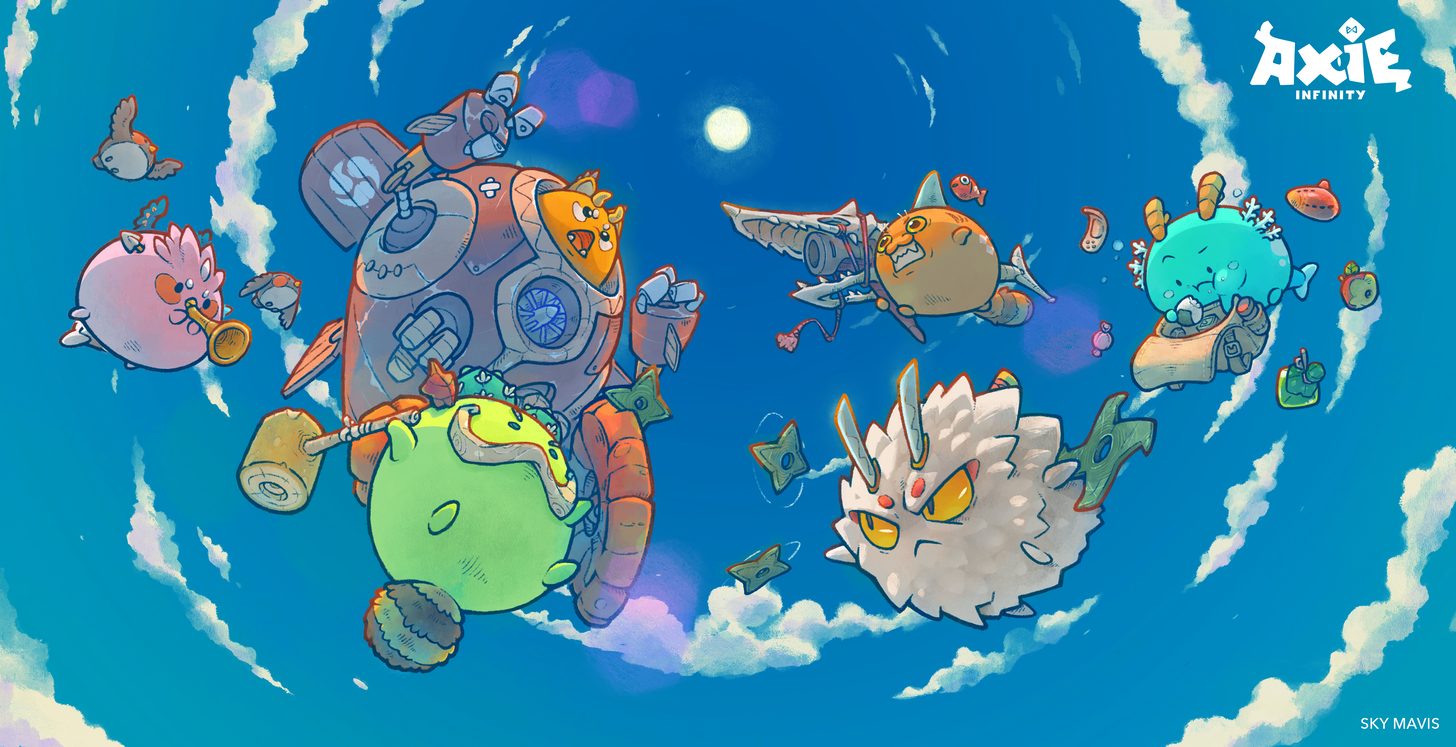 Source: axie.substack.com
​
In blockchain games, players or users can take ownership of the characters or in-game items. This is the opposite of how regular games work, where in-game items are used exclusively in the in-game world and owned by the companies that developed them. NFTs introduced a whole new gaming experience and earning capabilities to gamers and crypto enthusiasts alike.
🇹🇭 Thailand (26.6%)
In Thailand, NFTs have become well-known in the art and music industry. In fact, some NFT art marketplaces like Coral have already been established to cater to the innovativeness and creativity of the art community in Thailand.
Such platforms aim to make NFT more accessible to digital asset owners, creators, and collectors in and out of the borders of Thailand. The country has a 34.5% forecast adoption rate and around 7.9% of the population surveyed plans to own NFTs in the future.
🇲🇾 Malaysia (23.9%)
The rising popularity of NFTs in Malaysia is also rooted in the art industry. There are non-profit groups like MalaysiaNFT that aim to help Malaysian artists quickly get into the NFT world, especially those who don't know how to.
Groups like MalaysiaNFT support the artist community by providing educational materials and funds for minting. Malaysia's forecast adoption rate is close to Thailand's, with 34.4%. On the other hand, the percentage of people who are planning to get their hands on NFT is 10.5%.
🇦🇪 United Arab Emirates (23.4%)
The NFT craze in the United Arab Emirates (UAE) is also prevalent in the art industry. In December 2021, Yahoo! Finance reported the launch of Abu Crypto, a unique collection of 4,400 authentic 8-bit digital artwork that represents eight members of the Arab family.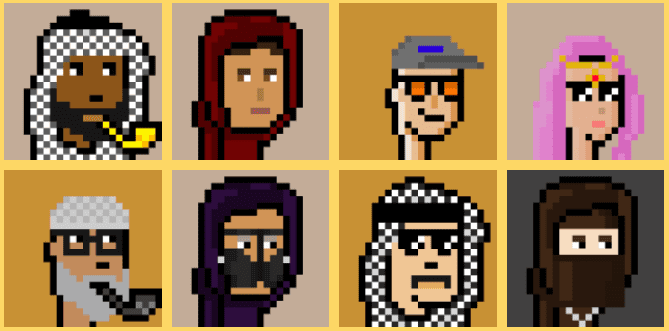 Source: abucrypto.io
As per its website, this collection aims to "spread their love of the Arab region." In November 2021, UAE issued NFT stamps to commemorate the federation's 50th National Day.
🇻🇳 Vietnam (17.4%)
It's no surprise that Vietnam made it to the top five countries with the highest NFT adoption rate. After all, it's the country where Axie Infinity—the NFT game loved by many video game players in the Philippines—came to life. Aside from Axie Infinity, there are a lot of NFT games that originated in Vietnam, like the Luna Rush—a unique NFT anime-themed game—among others.
Like the other countries in this list, the NFT adoption in Vietnam is also prevalent in the art industry. Many NFT marketplaces for digital art have also emerged in the region, paving the way for more artists to get their hands on the crypto space right away.
The NFT adoption will continue to rise
Before, blockchain was only famous because of cryptocurrencies. Many investors and traders who convert Bitcoin to cash or aim to dig a little deeper about the powerful technology behind digital coins became more familiar with it over time. 
However, other crypto geeks have discovered more potential blockchain has to offer, hence the creation of NFTs. As more people unlock the wide range of opportunities with NFTs, the farther the reach of such innovative and creative tools can be.
Follow us on Social Media